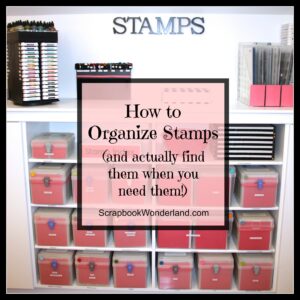 (and actually find them when you need them!)
If you are into stamping I'm going to guess that you have a 'few' stamp sets!
Once you have a collection of stamps it becomes harder and harder to remember what you have, and then to find it when you need it.
I have a great system for organizing stamps. Most of the stamps I own are from Close to My Heart*, however the same methods work for all kinds of stamps.
You need storage for the following items:
stamp sets: acrylic, wooden block, different sizes, etc.
ink pads: dye ink, pigment ink, distress ink, Staz On, etc.
sponge daubers
acrylic blocks
stamp cleaner and scrubber
Here's a peek at my main stamp storage area. (Please remember, I've been scrapbooking for years and I am also a consultant… my supply area is large, but the same ideas work for smaller areas too!)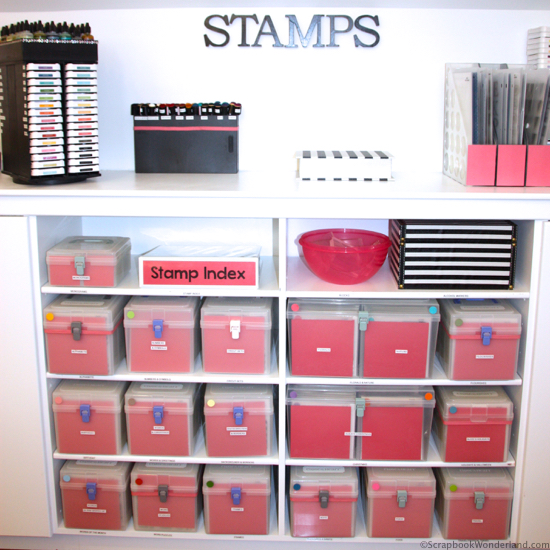 You'll need a place to store your acrylic blocks. Keep it simple and find a container that ensures they are easy to access.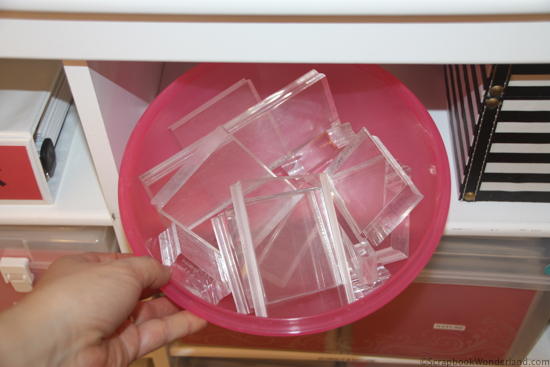 Ink pads need to be organized also. Sort them by types of ink as you need different kinds of ink for different projects.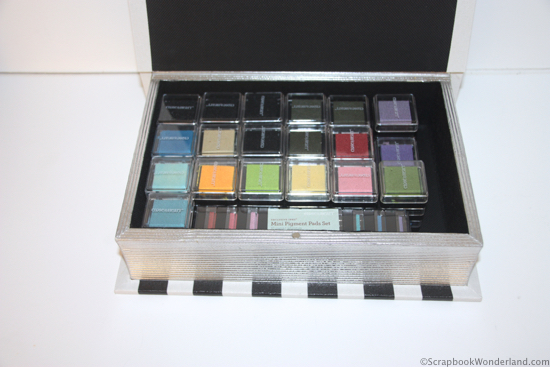 Organizing your sponge daubers will allow you to reuse them rather than disposing them. You'll always have the right colour available.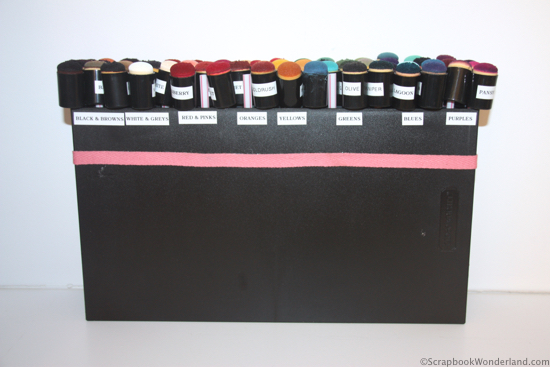 Find a storage container for your stamp sets. Take notice of the coloured dot on the outside of the box… this is important!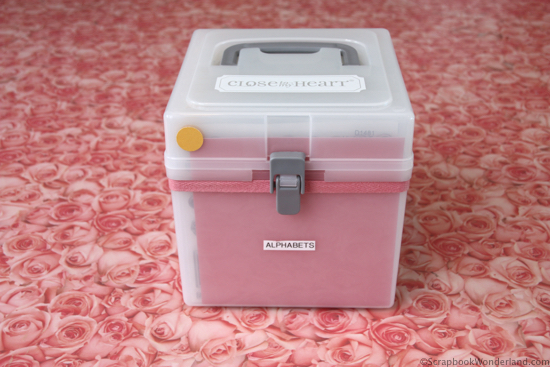 Each of the stamp sets contained inside the box have a matching colour of dot on them. This makes it easy to put your stamp sets away.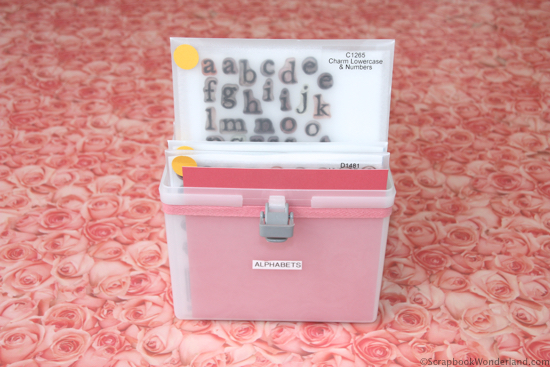 But… what about finding the sets you are looking for? Create yourself a STAMP INDEX!
How to create a stamp index:
You'll need:
a binder
coloured dots – you can purchase coloured dot stickers for this, or make your own 😉
tabs for the binder
photocopies of each stamp set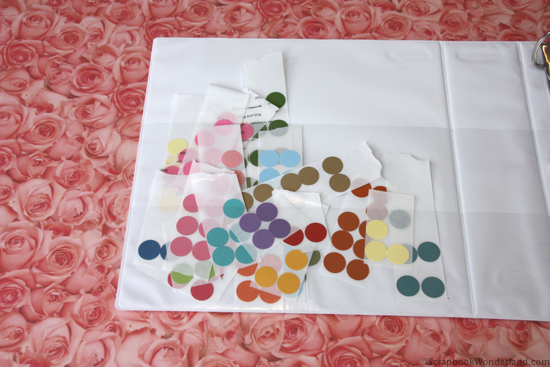 Take a photocopy of each stamp set. Add a coloured dot to the page to indicate which storage box you can find this stamp set in.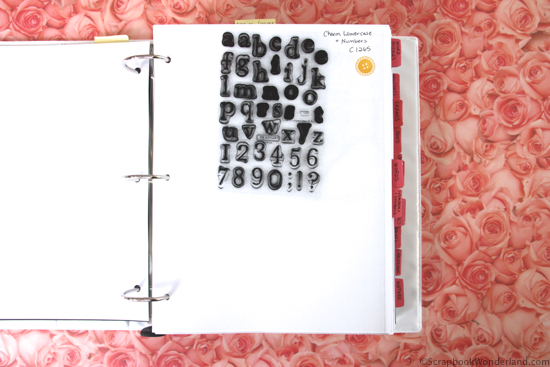 Organize the photocopied sheets by categories. Use categories that make sense to you.
Here's a list of the tabs in my stamp index:
alphabets
word puzzles
frames
words
numbers and symbols
boys
girls
babies
flourishes
travel
Christmas
holidays
nature
floral
backgrounds and borders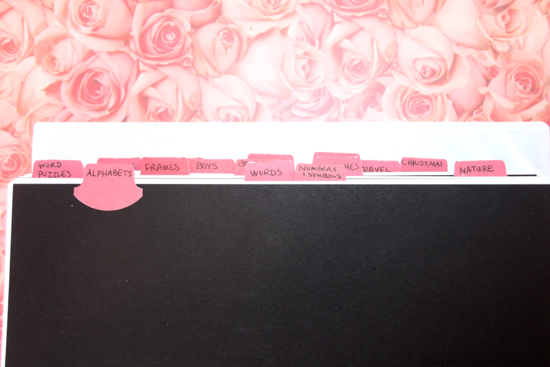 Using your stamp index you'll be easily able to find stamp sets you are looking for!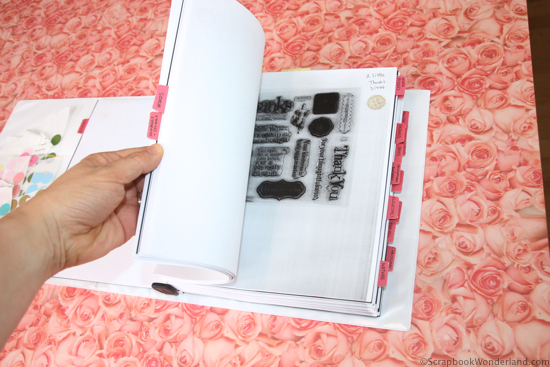 Now you can organize your stamps and find them when you need them!
What else would you like to organize?
Do you have any scrapbooking questions? Leave a comment, I respond to comments as quickly as possible!
Let your creativity shine!
Alice.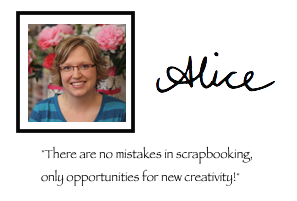 * I am an Independent Consultant for Close to My Heart in Canada. Links will take you to my shopping page. If you are looking for a consultant in the United States visit my friend Kristie HERE.