If you are like me you might not have scrapbooked your own childhood Halloween memories.
Why not?
There's a few stumbling blocks. Poor photos, or lack of photos might frustrate you. Luckily I have some ideas that will coax your Halloween memories out of your mind and onto the layout!
3 Tips for Scrapbooking Your Halloween Memories
1. Use whatever photos you may have.
They might not be amazing, but at least you have them. And besides, a photo is worth a thousand words, right? 😉
If you don't have a photo…
Use images of similar costumes.
Find embellishments that show the type of costumes you wore.
If your children have worn similar costumes show photos of them and talk about you wore the same thing.
Use a photo of Halloween decorations. It doesn't have to be an old photo, you are just creating the setting!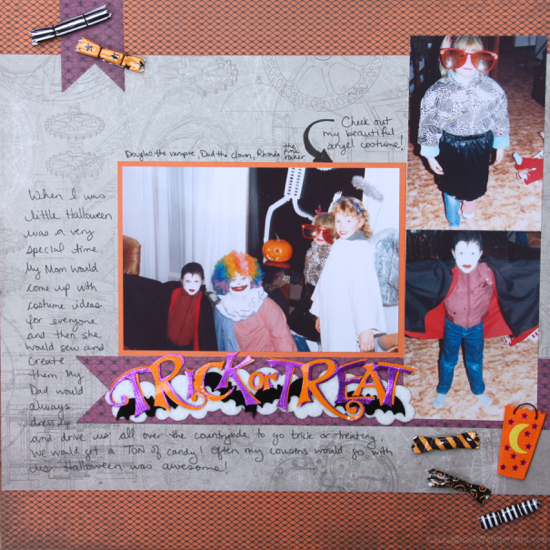 2. Share memories of your costume.
What did you wear?
Who planned your costume?
Who made the costume?
What was your favourite costume?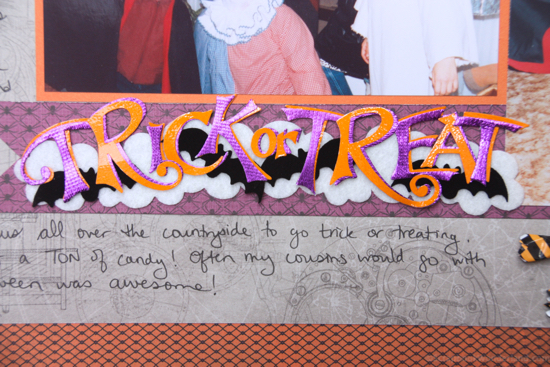 3. Share memories of trick or treating or parties.
What did you love about it?
What types of candy did you receive?
What were your favourites, or the things you didn't like?
What kinds of activities did you do every year?
Do you continue those traditions now?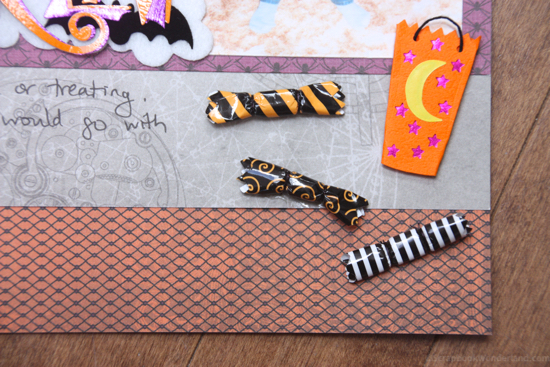 Don't forget! By sharing your story you are sharing a piece of yourself. I encourage you to share your Halloween stories today!
Make it Monday
Are you ready for more Halloween scrapbooking tips and inspiration? Join the Make it Monday blog circle! If you've joined us already you'll have arrived from Photos Kept Alive where Karen shows how she does a digi-paper tear for her Halloween Costume layout.
For your next stop check out Connie's easy sugar skull gift tag, perfect for sweet and spooky Halloween gift! Clicky Chick Creates
Related Halloween Themed Posts:
(Click the photo!)
Creative Title Lettering Technique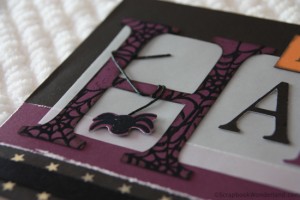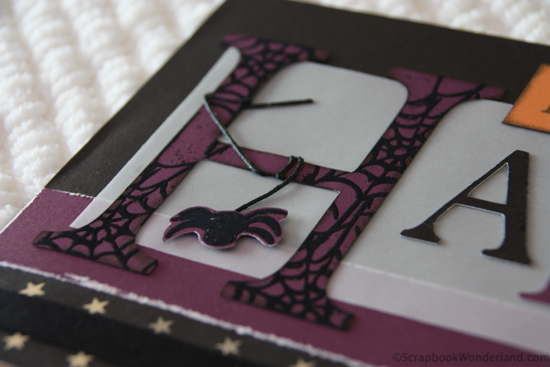 Easy to Make Paper Pumpkin Decoration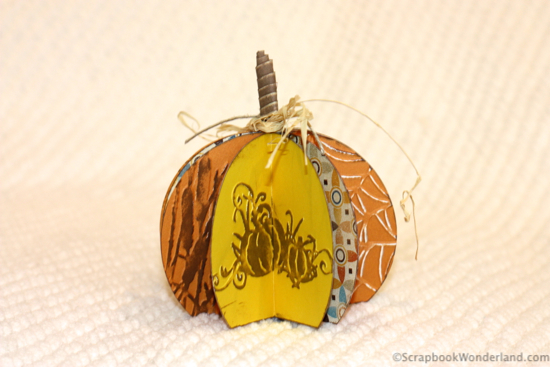 It's time to go and be creative!
Let your creativity shine!
Alice.