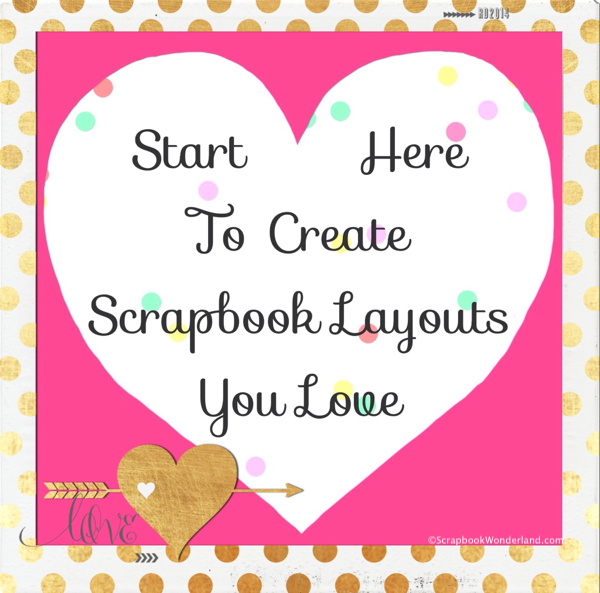 Welcome to Scrapbook Wonderland. If you have been frustrated or disappointed with your scrapbooking you are in the right place to make a change!
Scrapbooking should be an activity you enjoy! Let's start creating scrapbooks you love.
Watch this short video:
5 Tips for Scrapbooking Success
Read these 5 blog posts:
First, let's bust some excuses for not scrapbooking!¬†¬†I'd Love to Scrapbook But…
Let's shed some of that scrapbooking guilt.  Guilt Free Scrapbooking Part 1
Find more time for scrapbooking: 10 Easy Ways to Fit More Scrapbooking into Your Busy Life
Learn how to write better journaling. Journaling Tip РMake Connections 
Discover how to add embellishments like a pro. 3 Tips for Easy Scrapbook Embellishment 
If this advice has helped you, or inspired you don't miss out! New content is shared regularly. Enter your email below for free updates and receive a bonus gift!
Let your creativity shine!