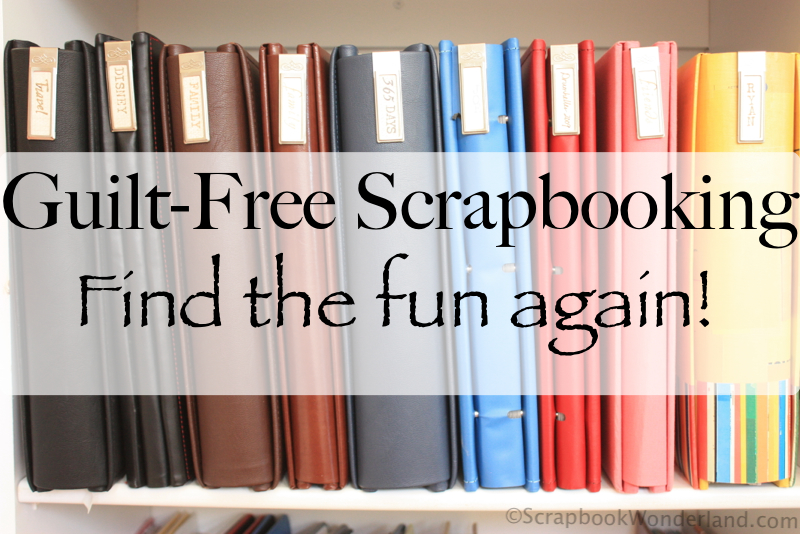 When you think of your scrapbooks do you feel guilty? Do you feel that you never get enough done?
Let's change how you LOOK at scrapbooking today! Let's get rid of your guilt!
Over the next 5 posts we are going to examine the way we look at scrapbooking. We will find ways to take the guilt OUT of scrapbooking, so you can have FUN scrapbooking meaningful memories.  Let's get started!
Define your purpose.
Why do you scrapbook? What is your purpose for scrapbooking? Here's a few of my reasons to get you thinking:
to document my life
to remember the little things
to share my perspective
to have an artistic outlet
to spend time with my family without being with my family
to preserve my photos in a meaningful but creative way
I'm sure you have your own reasons why you scrapbook. Pull out a sheet of paper and write down the reasons you scrapbook. This may be a long list, or it could be short. You are welcome to use some or all of my ideas to get you started! (Don't lose this paper! We will need to refer back to this paper over the next 5 posts.)
Knowing why you scrapbook is the first step in guilt-free scrapbooking.  Click here for Part 2!