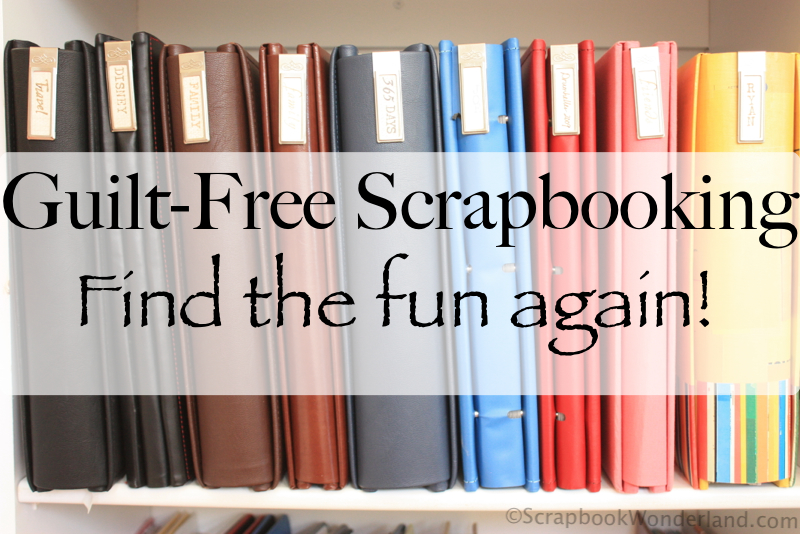 Ready to become a guilt-free scrapbooker? In this lesson we are going to consider your scrapbooking style.
If you missed Part 1 click HERE.
Consider your scrapbooking personality
What kind of scrapbooker are you? I'm not asking if you are a paper scrapper, or a digital one, or if you prefer clean lines or distressed papers.  This is all about how you scrapbook, your scrapbooking personality.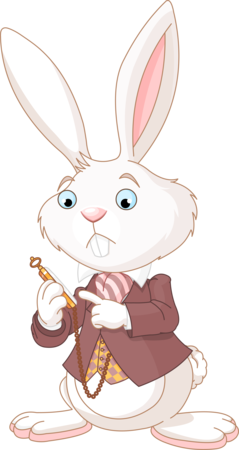 Scrapbooker #1. The Speedster aka The White Rabbit
Are you the kind of scrapper that creates an amazing page in half an hour? You are like the White Rabbit, you have a destination in mind and you want to get there as quickly as possible. You don't sweat the small stuff, you have a story to tell and photos to get on the page! Occasionally you might wonder if you are really sharing the story of your life to it's full potential.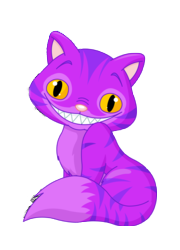 Scrapbooker #2. The Artist aka The Cheshire Cat
When you create a scrapbook page is your intent to scrapbook in a way that adds artistic insight to your page? Are you good at connecting the art to the intent of the page? The Cheshire Cat was the only character who really 'listened' to Alice, in Alice in Wonderland. If adding beautiful details, perfect embellishments and artistic techniques are important to the way you scrapbook, and you love to add the latest and greatest creative techniques this could be you.
Scrapbooker #3. The Distracted aka The Mad Hatter
Do you obsess over everything for so long it takes forever, even if afterwards it's hard to explain why? The Mad Hatter wants to accomplish something, but before he can even have a cup of tea he moves on to the next activity, never focusing on the task at hand. If you find yourself looking at your scrapbooking supplies more than you actually scrapbook, or starting another project before you finish the one in front of you, this might be you.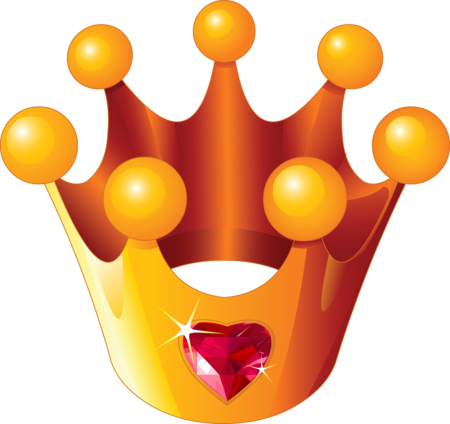 Scrapbooker #4. The Perfectionist aka The Queen of Hearts
Do you worry about making it just right? Are you so busy making sure all the roses are red that you have a hard time getting things finished? Your focus and intent on perfection makes you like the Queen of Hearts. The Queen was so focused on having things done her way (perfectly) that nothing else mattered. If your need to search your stash for the 'perfect' embellishment takes precedence over getting the layout finished, or costs you hours in time, this is you.
Embrace Your Personality
There's nothing wrong with any of these 4 scrapbookers! Embracing your scrapbooking personality will help you achieve success and feel less guilty!
Estimate the length of time it takes you to create a layout.  Not your fastest one, not the slowest one, just an average time. Put this number onto the paper you started yesterday with the reason you scrapbook.
Your time might look like this:
If you are a White Rabbit you are looking at 2.5 hours and thinking, "How could anything take that long? If you are the Mad Hatter, Cheshire Cat, or the Queen of Hearts you're probably thinking… only 2.5 hours?  Most important is acknowledging your average time to complete a layout. We will use this number tomorrow, so don't lose your paper!
What if you are unhappy with the type of scrapbooker you are? Just because you normally scrapbook one way, doesn't mean you must always scrapbook that way! If you are unhappy, find ways to reach outside of your comfort zone, to challenge yourself to scrapbook in a new way. You might find you have a hidden White Rabbit, or Cheshire Cat in you after all! Try a class that challenges your 'norm'!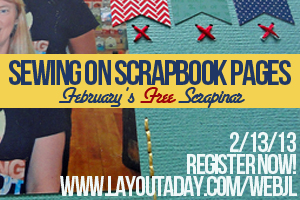 **EDIT!! Sorry you missed this class! Don't worry, I have more suggestions for you in Part 5!
There's a fun FREE class this month at Layout a Day featuring stitching on scrapbook layouts. Learn how to stitch without wrecking your machine. Learn what kinds of needles and threads to use. Get tips that will inspire your inner Cheshire Cat!
Click here for Part 3 of Guilt-Free Scrapbooking!