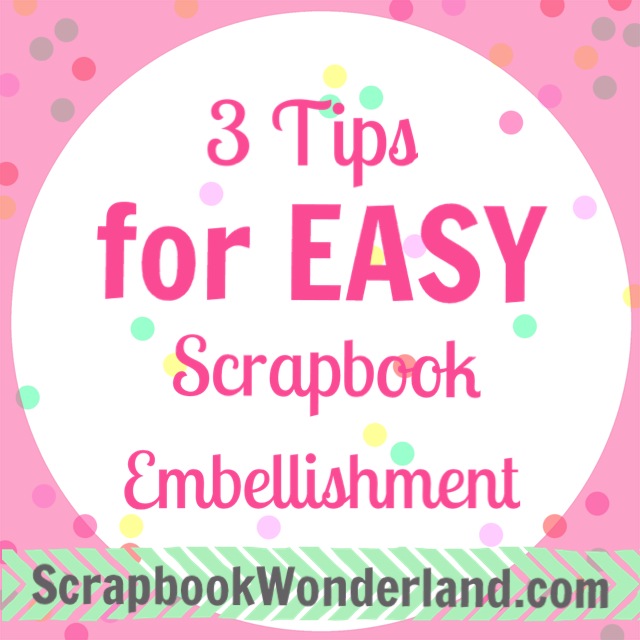 Embellishments! Do you love them or leave them?
Embellishing is a very artistic part of scrapbooking. Not feeling artistic? That's okay!  I'll break down some easy to follow rules for embellishing and even share a trick I use to embellish when I don't want embellishments!
If you are ready to stop getting stuck when you start embellishing your scrapbook pages here's 3 easy tips to help!
Tip #1. LAYERING
Layering embellishments will give your layout depth. Layering different types of materials or creating layers of different heights and thickness is appealing and adds interest to your layout.
One important step is to layering is to keep the embellishments grounded. Don't let your embellishments 'float' on the page all by themselves. We all remember 'sticker sneeze' from the  early days of scrapbooking with random stickers floating around on a page. Grounding your embellishments helps to prevent that random, floating embellishment effect.
Ground your embellishments by layering underneath them and letting them touch or overlap other page elements.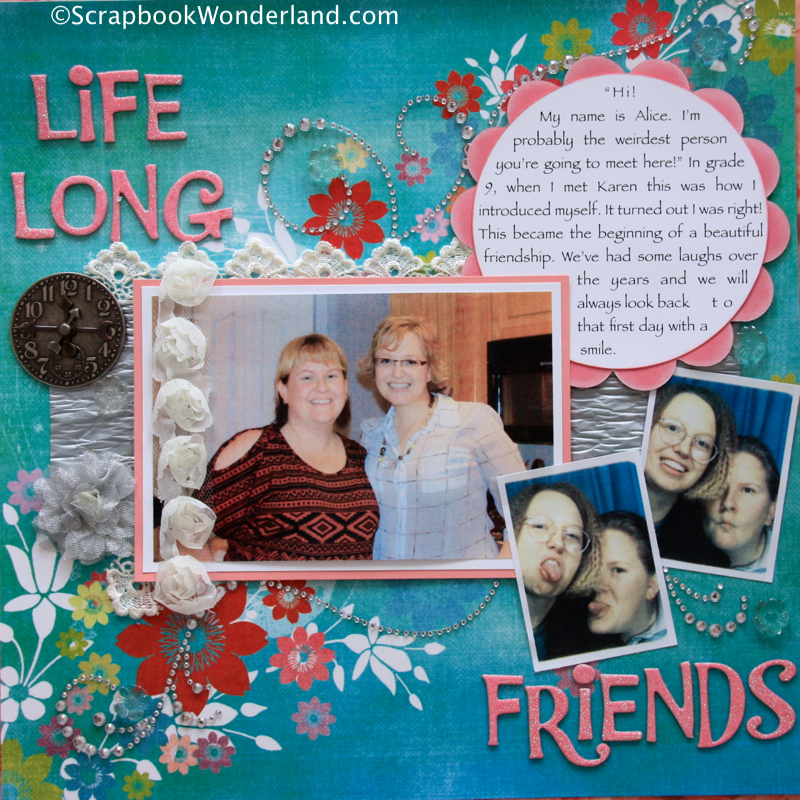 This scrapbook paper has a gorgeous floral design across the page. To embellish it further I layered sparkles and clear flowers over top of the background paper.
Tip #2. CLUSTERS
Embellishment clusters are an appealing way to use embellishments. A cluster can include multiple layers or a grouping of similar or dissimilar objects.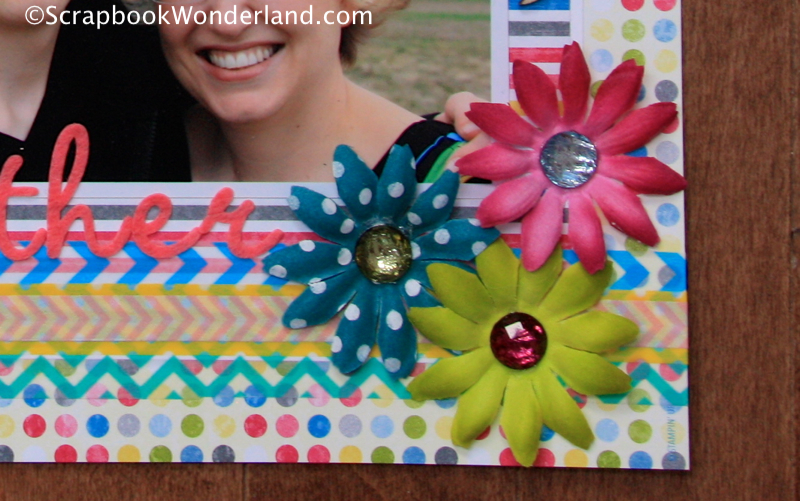 A group of 3 works great for an embellishment cluster, like the three flowers on this scrapbook layout. A group of three is possibly the most simple and easy to use cluster!
Tip #3. LESS IS MORE
When you have strong elements on your page you need to adjust your embellishments to fit.
If your paper has bold colours or patterns you don't want your embellishments to compete with your paper, or even worse, your photos! If your paper is busy, use simple or few embellishments.  This way your embellishments don't become noise or clutter on your already busy page.
Using fewer embellishments also allows you to play more with texture. Try dry embossing paper to embellish without adding a lot of bulk or when you don't have embellishments that seem to 'fit' the theme of your page. This is kind of a non-embellishing way to embellish your pages! Isn't that a great trick!
Three simple and easy tips for embellishments:
Layering- use different materials and heights, and keep it grounded!
Clusters- a cluster can be similar or dissimilar objects, keep it simple with a group of 3!
Less is More- strong page elements allow you to use fewer or more simple embellishments!
Use these tips to help you get past the anxiety or frustration the next time you are embellishing your scrapbook page! If this post is helpful for you please share it with a friend and don't forget to subscribe for  free updates HERE.