Welcome to my scrapbooking workshop! I'm so excited to finally be sharing photos.
Come on upstairs!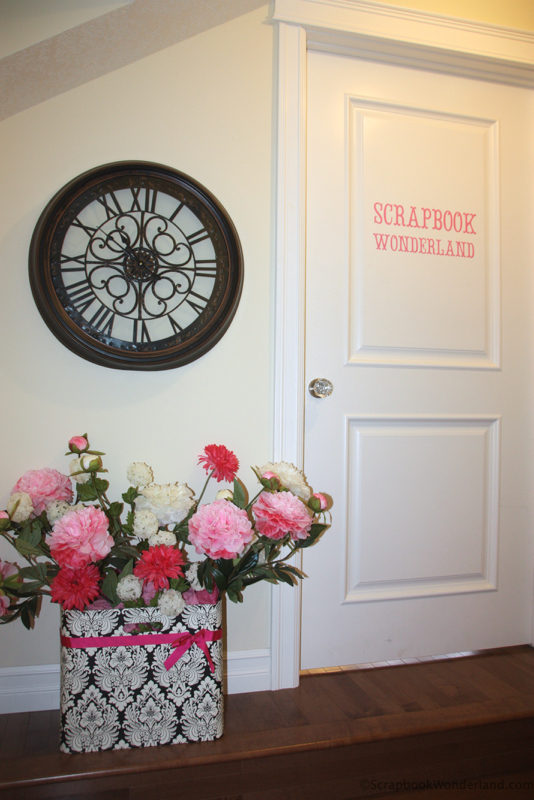 My scrapbook workshop is a bonus room above our garage. My darling husband insisted that he needed a huge garage, so I ended up with an amazing space!
Before we head in you might want to take a peek at my gallery wall. You can read more about it HERE.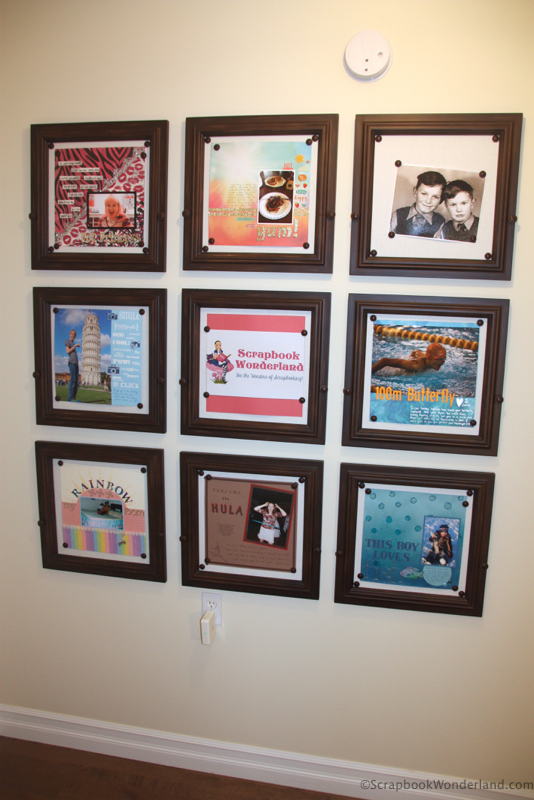 Ok… come on in!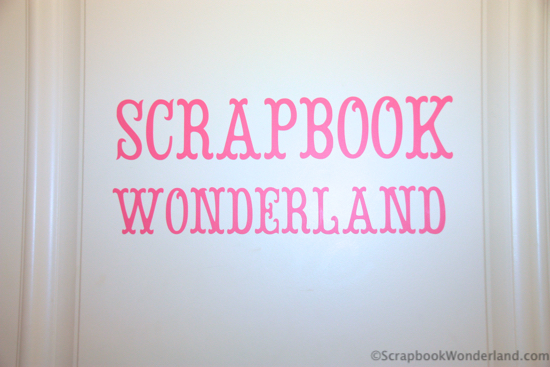 Inside you'll find tools: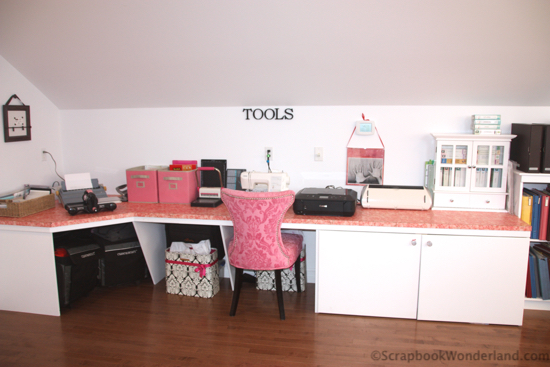 A Big Shot with plenty of embossing folders and some dies, a typewriter, and a laminator.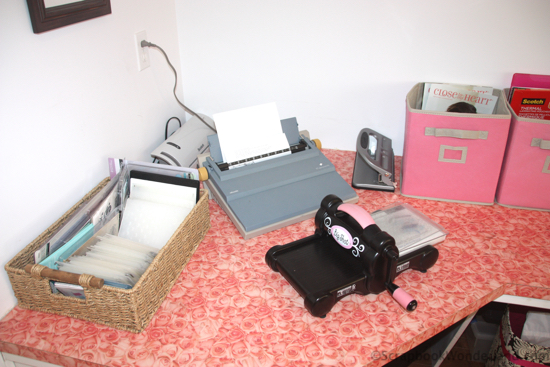 An scoring board, an envelope punch board, a sewing machine.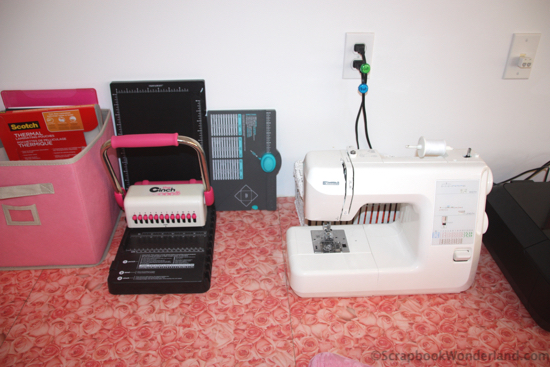 A printer and a Cricut machine with some cartridges.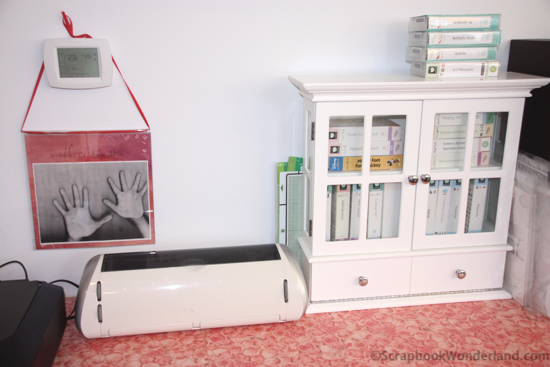 You'll also find stamp storage. Want to learn my secrets to organizing stamps and always being able to find them when you want them? Check out this blog post about STAMP ORGANIZATION.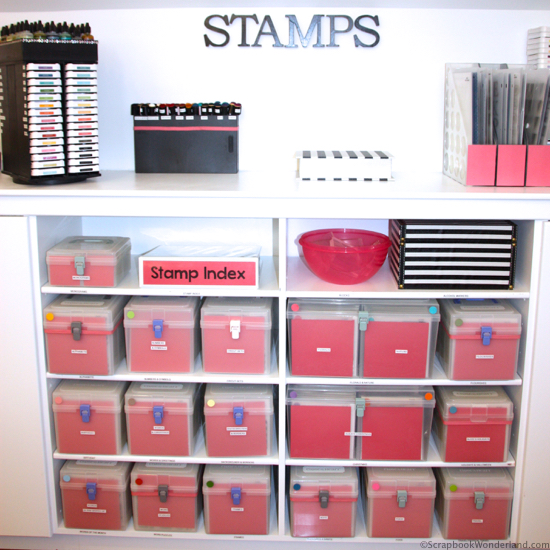 There's storage for coloured cardstock.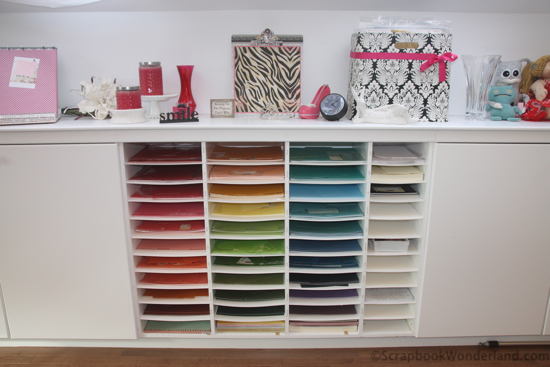 When you get hungry you can grab a snack in the kitchen.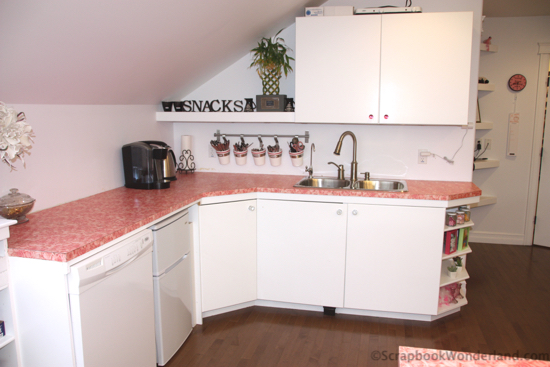 And if nature calls there's an adorable pink bathroom!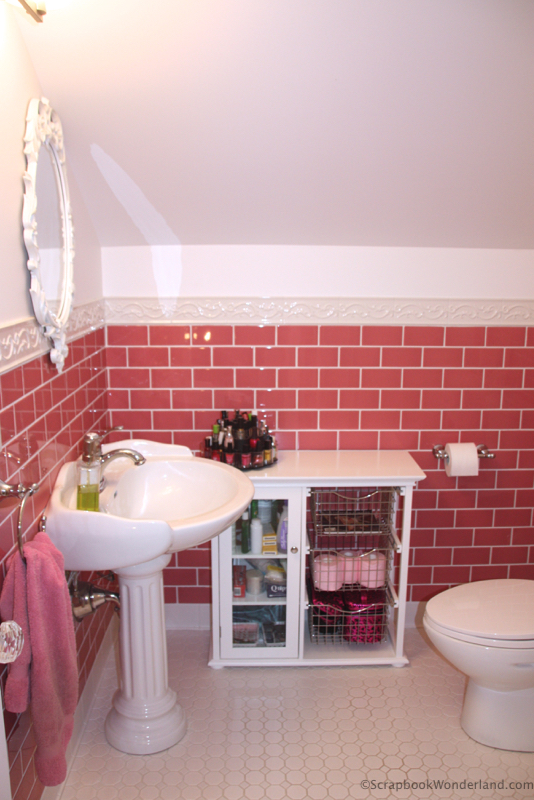 There's a few more areas  I'll be sharing soon, so if you check back I'll have more photos up!
Want a peek inside the cupboards and drawers? Check out these posts! (Click the photos!)
4 Easy Steps to Organize Punches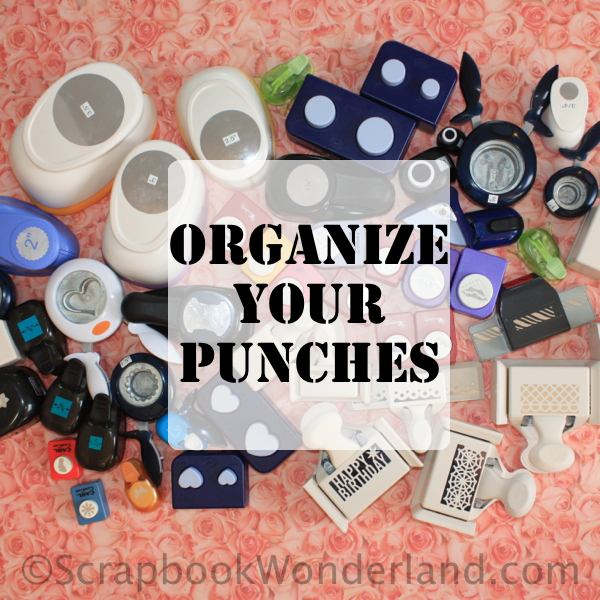 How to Organize Ribbon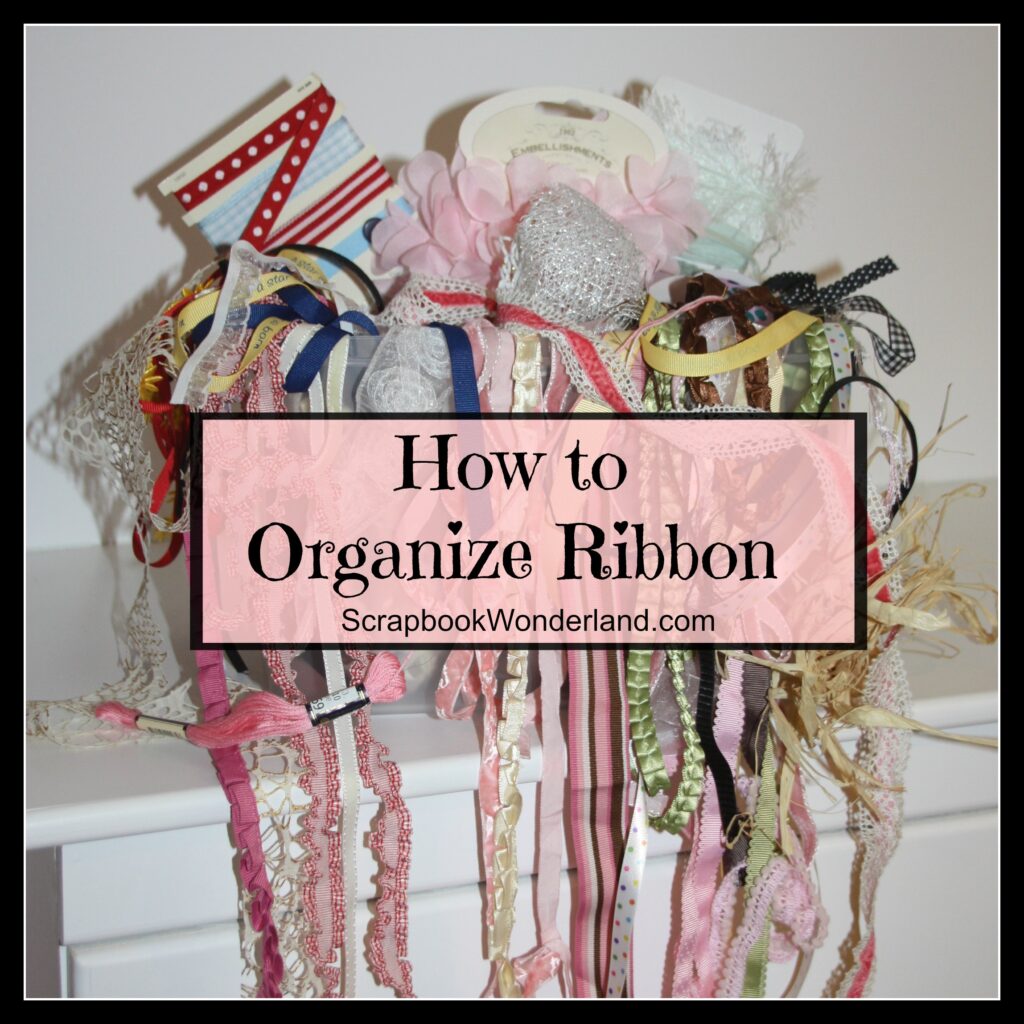 Thanks for taking a peek! If you have any questions I'm happy to answer them!
Let your creativity shine!
Alice.