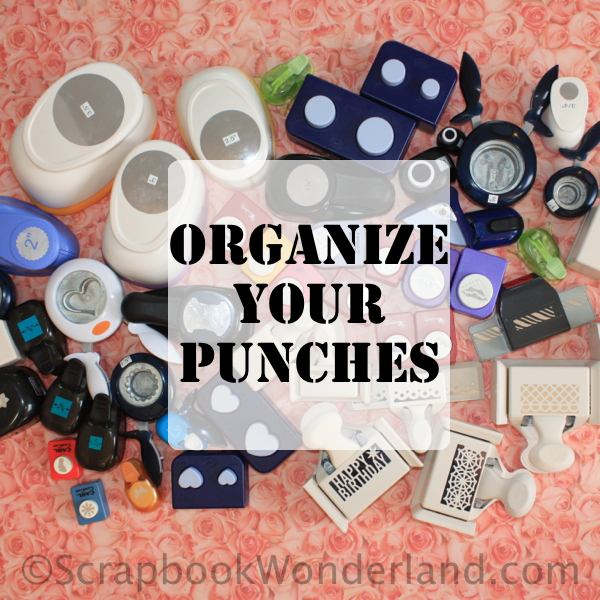 Do you have a collection of punches for scrapbooking and crafting? If your collection has grown, it may be time to find a way to get them under control!
I've seen several other great ways to organize punches, I'll share a few of them with you too!
You can organize your punches in 4 easy steps.
Step 1.
Gather all of your punches. Dig through the piles, the bottom of the bag you take to crops, and the junk drawer to get your punches in one place.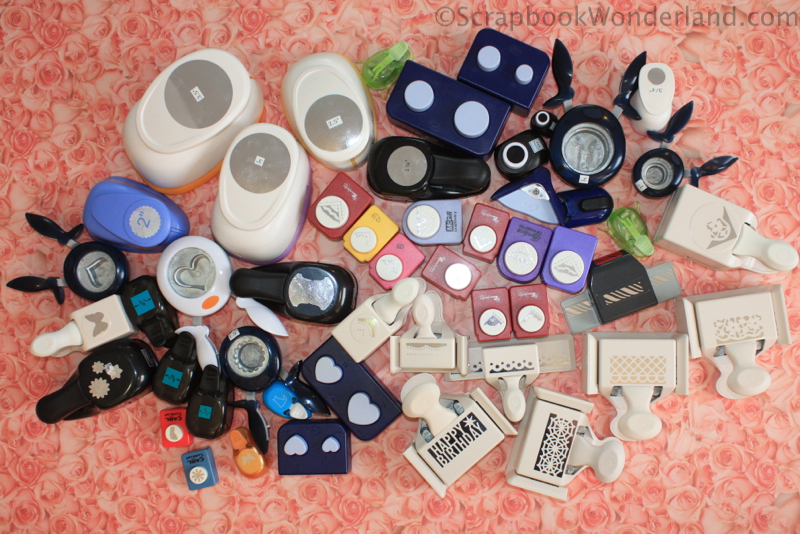 Step 2:
Designate a space for your punches. I wanted my punches on trays that slide onto shelves. This way I can easily move a tray of punches to my craft table, or just pull out the punch I would like to use.
*Note: I purchased the trays from Walmart. I love how sturdy they are, and that they have handles on the sides so they are easy to carry. You don't need new trays, of course, use seldom used bakeware, or cookie sheets, serving trays, or baskets. Decorate them to match your space!
Step 3.
Sort the punches into categories. Have a look at what kinds of punches you collect. I wanted my categories to be broad enough that it was easy to return punches to the right place, but specific enough that I wouldn't have to search through each tray to find a certain punch. I split the punches into 3 categories: Circles, Shapes and Borders/Corners.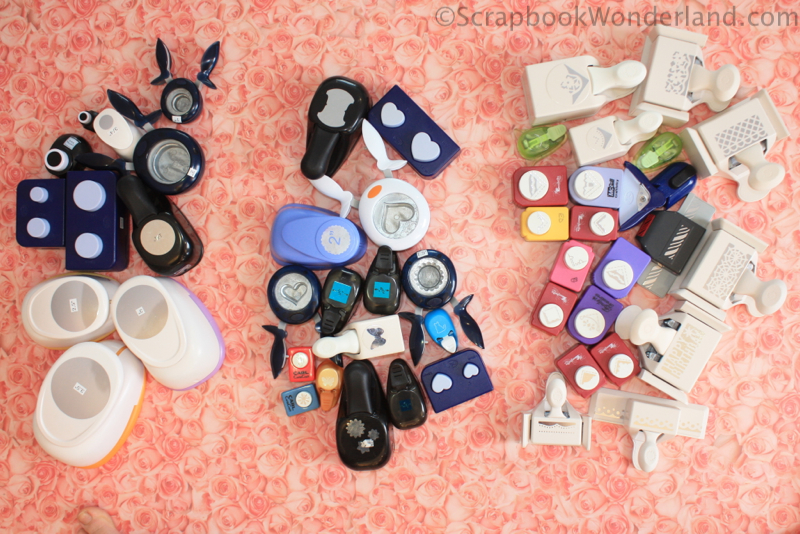 Circles
Borders & Corners
Shapes
Step 4.
Add a label to the trays and put them on the shelves. You might want to label the shelves too.
Beautiful!
4 Bonus Organizing Ideas
If you don't have shelves that would be handy for storing your punches I've found a couple of other punch storage ideas that you might be interested in!
For easy accessibility place punches on a lazy susan shelf.
Source: scrapbook.com
These slide out shelves from Ikea look perfect for punches!
Source: craftystorage.blogspot.ca
If I had the wall space I would love to use rails like these!
Source: kewl-beans.blogspot.ca
Looking for a budget and eco-friendly solution? I love this custom, re-purposed, and redesigned shelving!
Source: randomonpurpose.typepad.com
Ready to organize your stamps too?
In this post I share my best tips for stamp organization. You spend a lot of money on stamps… wouldn't it be nice to find the ones you need when you are ready to use them?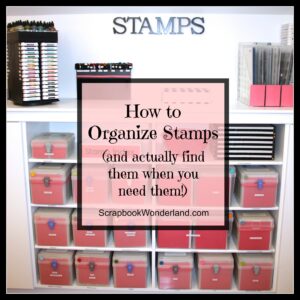 I hope you are inspired to get your punches in order today! If you've seen another great punch storage idea please share a link in the comments!
Let your creativity shine!
Alice.