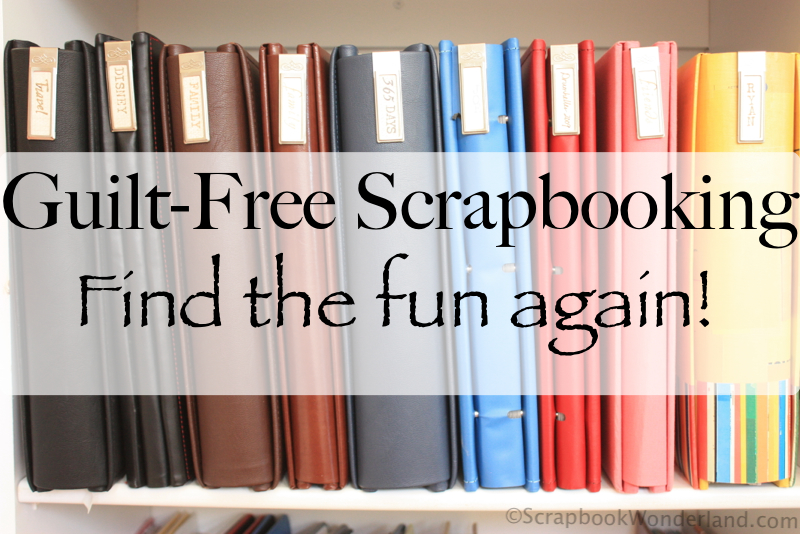 We are now on Part 5, the last segment of this series on becoming a guilt-free scrapbooker.
If you are just joining us now you'll want to start at the beginning of this journey with Part 1.
In this post I'll share PRACTICAL tips on how you can use the steps we've completed and implement some new ideas for scrapbooking without guilt.
Organizing Your Scrapbooks
Are you a chronological scrapbooker? Do you sort the pages you create into yearly scrapbooks, putting labels on the front like 2011, 2012, 2013? Are you ALREADY behind with this year's scrapbook?
When I started scrapbooking I tried, and failed miserably, to scrapbook chronologically. I thought that was the ONLY way! I felt guilty ALL of the time!  I never got enough done, and I didn't know how I would EVER catch up!
I didn't know how to live our life and capture our precious moments in the scrapbooks, WITHOUT GUILT! There were just so many things I wasn't getting done!  I didn't scrapbook Christmas. I didn't get around to scrapbooking my son's birthday. I developed fantastic photos from our family vacation, but I COULN'T even start on those, because I NEVER finished the last trip from two years ago.
Thankfully I was introduced to a new way of thinking. I was introduced to a way to scrapbook the memories I wanted to, WHEN I wanted to. I was introduced to GUILT-FREE SCRAPBOOKING!
Here's the secret.  It's so simple you'll kick yourself for not thinking of it sooner. 😉
Don't scrapbook chronologically.
I know that right now you're thinking, "Yeah, right." with a disgusted, sarcastic tone in your voice. Or, you are thinking, "How will my scrapbooks make any sense if they aren't in order?"
It's so easy!
There's a way to organize your scrapbooks, that is not chronological! Try sorting them by category.
Family
Friends
Travel
Christmas
One book for each of the kids
My childhood
As soon as I sorted my scrapbooks like this, the guilt disappeared! Now, I wasn't on a timeline. I wasn't on a schedule, and I was NEVER behind!  I can scrapbook whatever I want, whenever I want and I know that I can capture the special moments of our family and it WILL BE ENOUGH!
I know that I will ALWAYS have more memories to scrapbook. I also know that by not feeling guilty about what I haven't done, I am allowing myself to appreciate the stuff I have accomplished.
I have the freedom to scrapbook my most current photos, the ones that inspire me right now. I have the freedom to scrapbook photos from 5, 10 or 20 years ago if that is the story I'd like to tell right now. I know that no matter what I choose to scrapbook it will have a home in an album where it makes sense.
You might be wondering how I came up with this GENIUS way of organizing my scrapbooks, and I will tell you this: I DIDN'T!  I met an amazing lady named Stacy Julian who changed the way I scrapbook. I don't use all of Stacy's tips for scrapbooking, but her advice helped me find my own way of scrapbooking, to find a way that works for me.  I adapt new ideas to make them fit my life. If you'd like to learn more of Stacy's method for organizing albums AND sorting your photos you should read her book or take her workshop!
Find the Fun!
Now we will talk tips on getting that list done, without the stress and guilt!
In Part 2 we talked about your scrapbooking personality. Are you a speedy White Rabbit, an artistic Cheshire Cat, a distracted Mad Hatter, or a perfectionist Queen of Hearts? Perhaps you have a combination of these personalities. Here's some things to try that will help you step out of your 'normal' way of scrapbooking.  Challenge yourself to try something new.
Tips to challenge your inner White Rabbit.
For the White Rabbit scrapper completing a page quickly isn't your problem. Is your guilt coming from not telling the stories you want to share? Don't let completing the page be the sole focus of your layouts, be sure that you are sharing your story. Try letting the journaling be the focus of your page, instead of the photo. Use a journaling prompt as the starting point your page, rather than a photo.  You can get more info about this in my post about making connections in journaling HERE.  You might also want to read Your Story Matters. This eBook gives you meaningful prompts to help you share your story in your scrapbook.
Click here to find out more about Your Story Matters.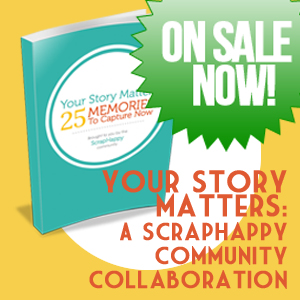 Tips to challenge your inner Cheshire Cat.
The Cheshire Cat provides Alice with insight into the way Wonderland works. He sees things differently and challenges perception. I think of an artist as someone who sees things differently. As an artist it is easy to get caught up in making your scrapbooks beautiful and creative, often at the expense of plenty of time! If you'd like to speed up your creative process you might want to pick up a few techniques from the speediest scrapper I know, Lain Ehmann. Lain's class, "Scrap Like the Wind!" teaches you 12 steps to faster pages.
To learn how to Scrap Like the Wind click here!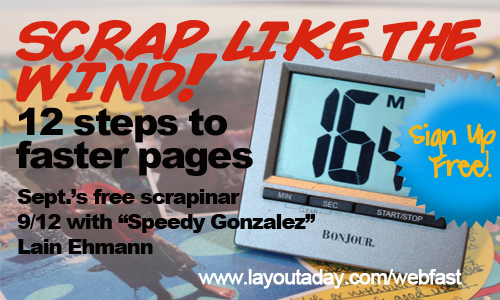 Tips to challenge your inner Mad Hatter.
Distraction and a lack of focus prevent the Mad Hatter from finishing his cup of tea. If you are a distracted scrapbooker there might be a few things holding you back. Is your scrap space disorganized? Do you find yourself cleaning and sorting instead of scrapping? Do you know that you purchased the perfect embellishment, but it will take you 2 hours just to find it? It's time to break out from the chaos of your inner Mad Hatter and get that scrap space organized! You can find organizational ideas under the Organization tab at the top of the page. New tips are being posted regularly!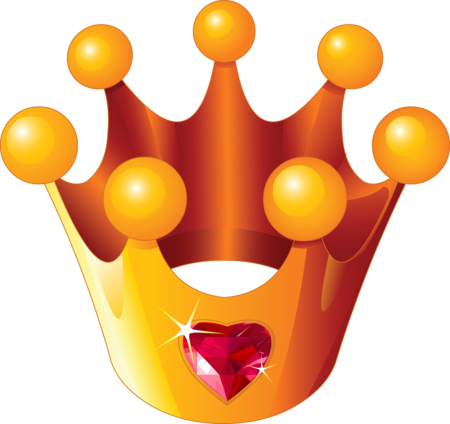 Tips to challenge your inner Queen of Hearts.
People might look at the Queen of Hearts in a negative way, they think of her as bossy and unkind. (She wants to chop off everyone's head!) However, she is actually just a perfectionist gone wild.  She wants everything to be PERFECT. The roses must be red. You must follow her rules when playing croquet, even if she changes her mind as to what those rules may be. I'm not suggesting that you are like that at all, but if your perfectionism holds you back from completing a layout I have some suggestions for you.
Watch this video with Stacy Julian.
Make a mini-album in an hour in the One and Done class by Laura Denison. If you MUST stick to a time limit (set a timer) you'll force yourself to work through those perfectionist traits!  Click here to Register for One and Done.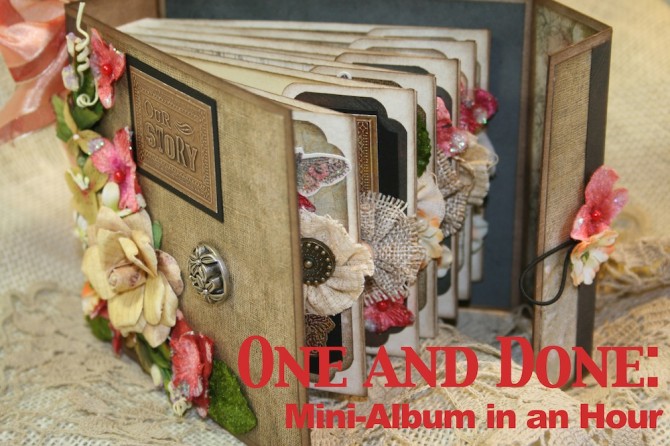 Guilt-Free Scrapbooking: Hooray!!
Over the last five days we have gone through many important steps on the way to becoming a guilt-free scrapper. Here's a quick recap:
Defining your reason for scrapbooking
Figuring out your scrapbooker personality
Embracing your scrapbooking personality
Your scrapbooking goals
How to deal with so many photos
Reality check
Re-examine your expectations
Finding more time to scrapbook
Organizing your scrapbooks
Tips for challenging White Rabbit, Cheshire Cat, Mad Hatter and Queen of Hearts scrapbookers.
I hope that some of the ideas have made you think about how you scrapbook and why you have felt guilty. I hope you will try to embrace some new ways of thinking and perhaps gain a few tips from acknowledging your scrapbooking personality. I hope you'll find ways to adapt some of this information to make it useful in your life. Remember to use your personality as a guide not to restrict you, but so that you can reach out and try new things, ideas and styles. Most of all, I hope the information I have shared has helped you to feel less guilt on your scrapbooking adventure!
Go forward, WITHOUT GUILT, and share your memories creatively in your scrapbooks!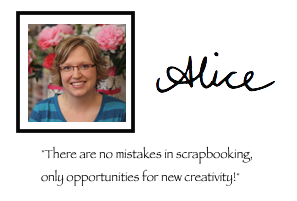 P.S. Don't forget to check back next week for time-saving scrapbooking ideas!
P.P.S. Don't forget to subscribe to my email list. I don't spam, but I will share more useful scrapbooking tips like you found here today! (Enter your email in the pink and blue box on the top right of the page!)
P.P.P.S. Leave me a comment telling me the best tip you've received for becoming a guilt-free scrapbooker.