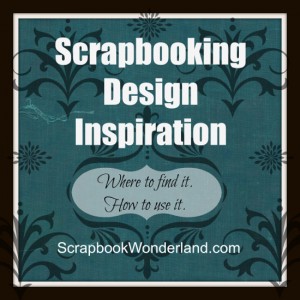 Children's books are a treasure trove of ideas for scrapbooking!
In this post we will explore some fun and creative ways to use children's books as inspiration for scrapbook design.
In the first section we will discover how to use the story and in the second part we will  be inspired by the pictures.
Each section will include three unique and creative ideas, and examples of how you can apply these ideas to create your own layouts.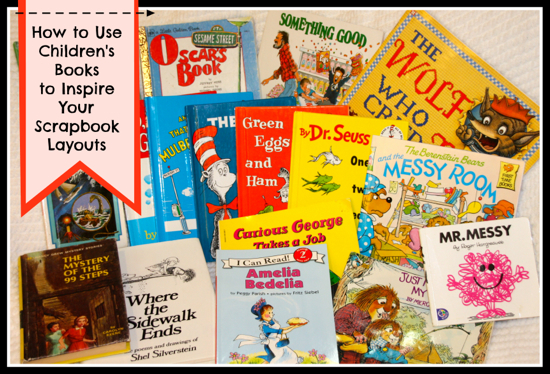 Get inspired by story.
The stories in children's books are always colourful and vibrant. They are written to capture a child's wandering attention and have pictures that help to embellish the story.
Here's 3 ways you can use the story-telling techniques from children's books on your scrapbook layouts.
1. Play with Words
Use the colourful and vibrant playfulness with words to command the reader's attention on your layouts. Use exciting and interesting adjectives to describe the actions and people in the story you are telling. Emulate the author's style of writing in your journaling. Try rhyming or using silly words to help embellish your story.
2. Quote It
Use a quote from a favourite children's book. Quotes make a great embellishment or title for your page.
I created a layout inspired by my love for Nancy Drew books. Click the photo to see the blog post about it!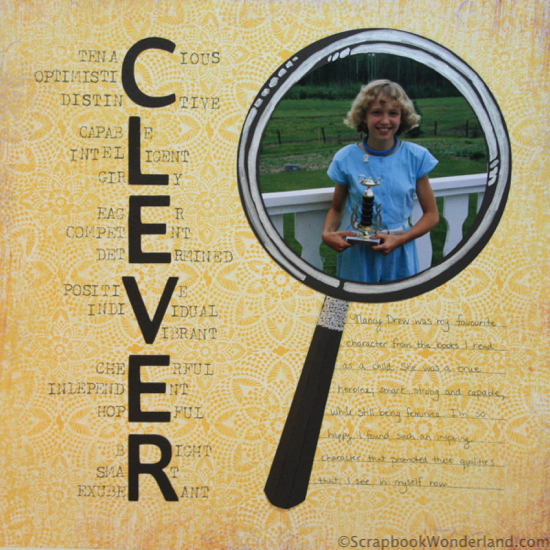 3. Borrow the Theme
Use the theme of the story to inspire you to tell a story of your own.
Get inspired by pictures:
Children's books have excellent artwork. Here's 3 ways you can use that art to inspire your scrapbook page:
1. Colours
If I asked you to create a page inspired by The Cat in the Hat by Dr. Seuss, which colours would you choose? Did you say, "red and white"?
The colours from storybooks can be a big part of what draws you in.
2. Interesting Artwork Methods
Children's illustrators love to help embellish the story. Sometimes they are very creative in their approach to the art. I've seen pictures made from: cross-stich, play dough, toys, watercolour, paper piecing and more.
3. Page Design
You can also be inspired by the designs used on the cover of a book.
I've used a read-along storybook to inspire a layout. Click the photo to go to the blog post.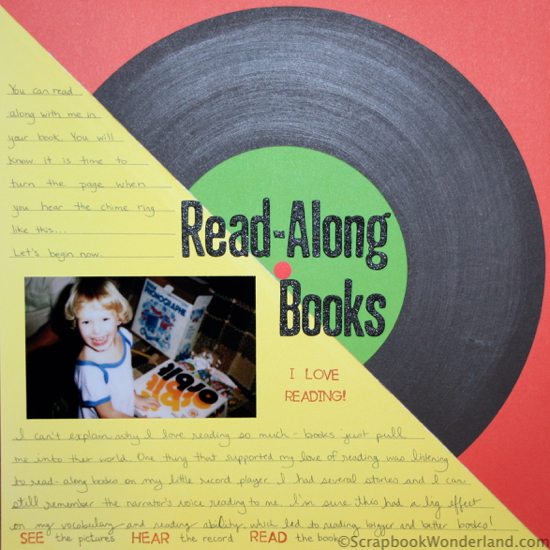 Have you used a children's book to inspire a scrapbook layout? If not, what are you waiting for? Which approach would you choose? What book inspires you? Please share your thoughts and ideas in the comments!
Did you see the Scrapbooking Design Inspiration post last week? I shared some of my best RESOURCES, you won't want to miss that!
Watch for the next post in the Scrapbooking Design Inspiration coming next Wednesday.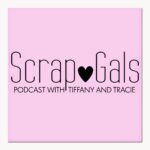 DID YOU KNOW? This blog post was discussed on the Scrap Gals podcast. Get a link to the podcast and all of the info on this post: Featured On the Scrap Gals Podcast
Let your creativity shine and get scrapping!
Alice.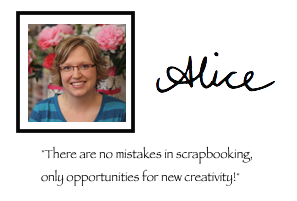 P.S. If you want more great tips for scrapbooking join the Scrapbook Wonderland email list! Click here to find out what the free gift is just for signing up!