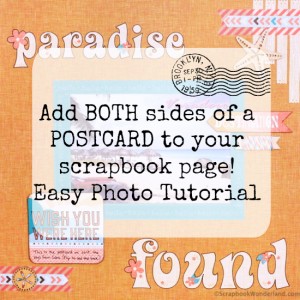 Do you send postcards home from your travel destinations?
I've done it a few times and I love having that extra piece of ephemera to add to my scrapbook pages.
The problem with a postcard is that they have TWO SIDES!
If I mail the postcard home I'll have to decide which side of the postcard to feature on my layout… OR DO I?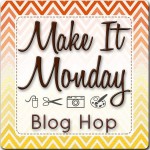 Make it Monday
If you are hopping along the Make it Monday Blog Hop you have arrived from Artful Adventures where Kristie Sloan inspired us with how to create a background using a blended ink technique. I'll share your next stop on the hop at the end of this post.
I have a couple of ways that I've handled postcards before, but this time I designed a new BRILLIANT TRICK!
I scrapped the front of a postcard on this page layout.
This layout shows the back of a postcard.
Here's the trick:
This is the exact same postcard!
I cut a hole in the center of the paper to mount the postcard. Now you can see it from both sides!
Let's walk through the steps. I'll be sharing a different project so you can see the step by step process. (I forgot to take photos of the process as I built the page above!) 😉
Easy Photo Tutorial to Add a Postcard to a Scrapbook Layout
1. Start with a sheet of double-sided patterned paper or cardstock.
2. Decide where you would like to place the postcard on your page.
3. Mark the corners of the postcard with a pencil.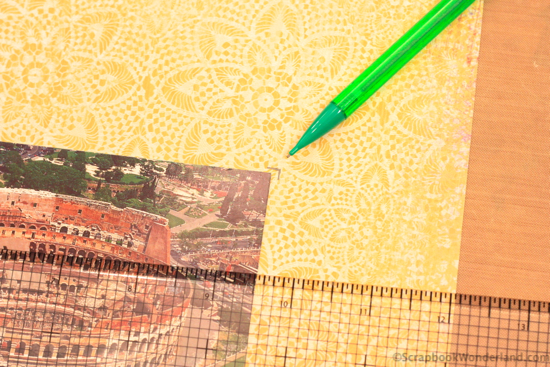 4. Cut out the center of the page.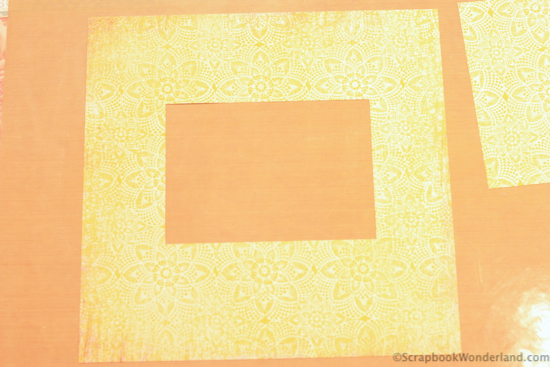 5. Now cut a matte slightly larger than the postcard.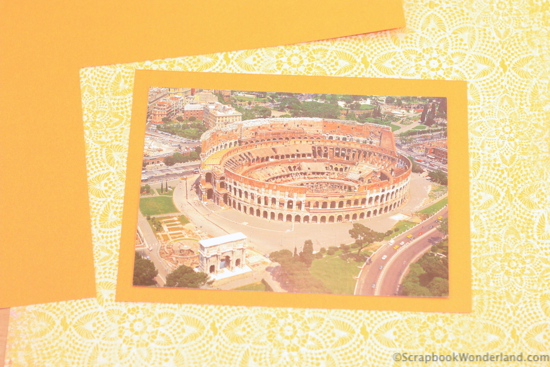 6. Turn the matte into a frame! You want the inside part of the frame to be SMALLER than the postcard!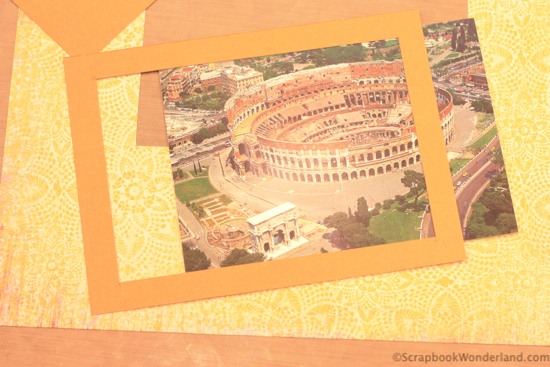 7. Use glue dots or another strong adhesive to attach the frame to one side of your postcard.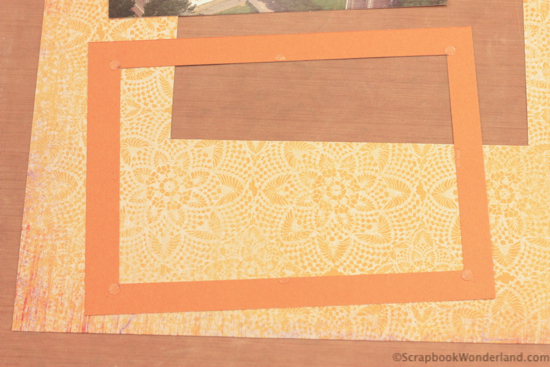 8. Use more glue dots or other strong adhesive to mount the postcard over the hole in the page.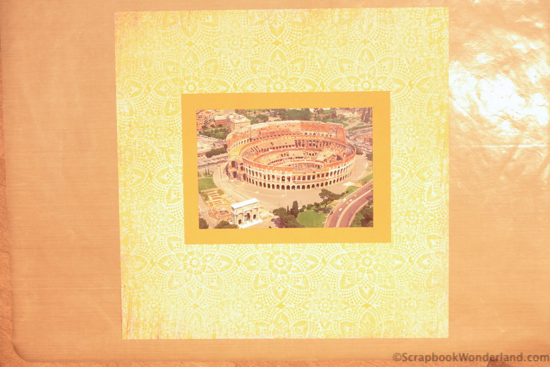 9. Make sure the back of your layout looks great too!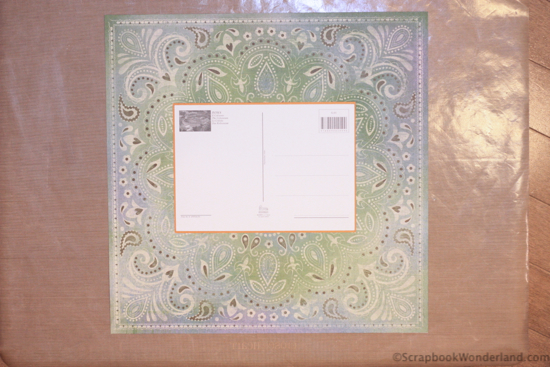 10. Enjoy scrapbooking both sides of your postcard!
I hope you'll be inspired to try a creative technique like this one! Do you have a postcard you'd love to scrap now? What else would you use this for?
Your next stop on the Make it Monday Blog Hop is Scrapping Wonders where Beth will share how her 30 Days of Thankful album is all ready to go! HOP HERE.
Last week on the Make it Monday  blog hop I shared: A Paper Doll Card and Gift in One
As always, if you have any questions about this scrapbook project, or any others you see on the Scrapbook Wonderland site I'd be happy to answer your questions! You can leave me a comment below or contact me through the 'contact' tab at the top of the page.
Let your creativity shine and get scrapping!
Alice.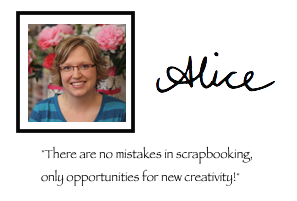 P.S. Fall in love with your scrapbooking by getting tips, tricks and techniques by signing up for the Scrapbook Wonderland email list. SIGN UP HERE.