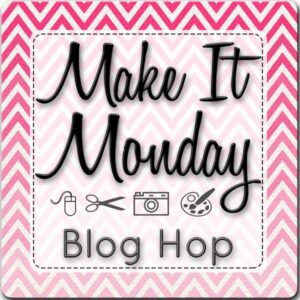 The little girls are going to love this! The little girl in me sure does! Who doesn't love a surprise? This birthday card will be a delight by being both a card and a gift.
Before we check out this adorable card I'd like to welcome you if you are hopping along the Make it Monday Blog Hop and have arrived from Kristie Sloan's. I'm sure you were inspired by the interesting way she created a background with handwriting and a water soluble medium. If you missed it you can check it out on the Make it Monday HOP at Kristie Sloan.com I'll share your next hop at the end of this post!
I love cards that have an element of interaction. I made this paper doll card for a Mommy and Me Workshop and the little girls loved it!
The mom's thought it was great because it was a card AND a gift. It also brought back a lot of memories of playing with their own paper dolls as a child.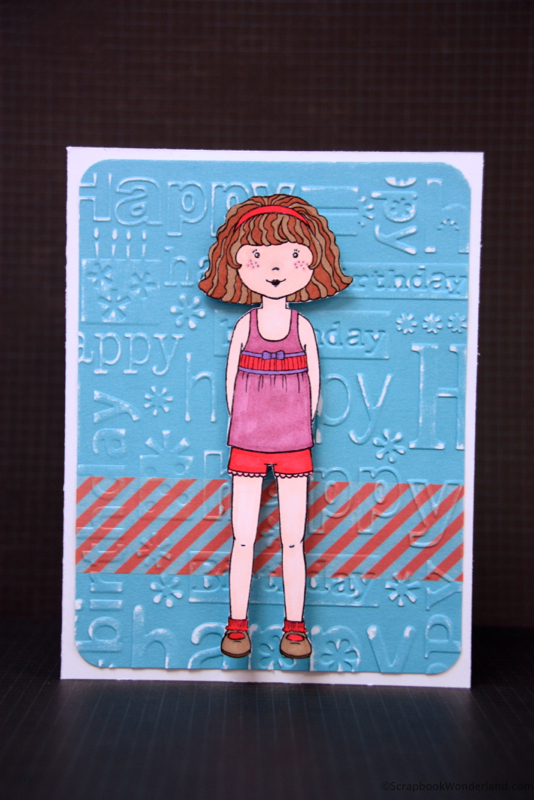 The card has a cute paper doll on the front. She is sitting on a sheet of embossed paper that has been lightly sanded. Before the paper was embossed a strip of washi tape was wrapped around it.
When you open the birthday card you will see the surprise! Inside there is a pocket that contains 3 outfits for the paper doll!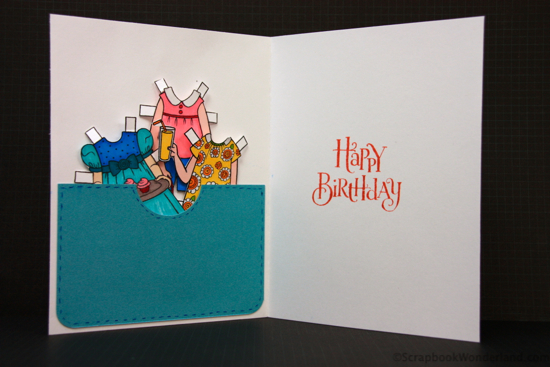 You need to be able to easily remove the paper doll from the front of the card. How can you do this?
To attach the paper doll to the front of the card I used two spots of velcro. Be sure to put the soft part of the velcro on the paper doll, so it is nicer to play with. 😉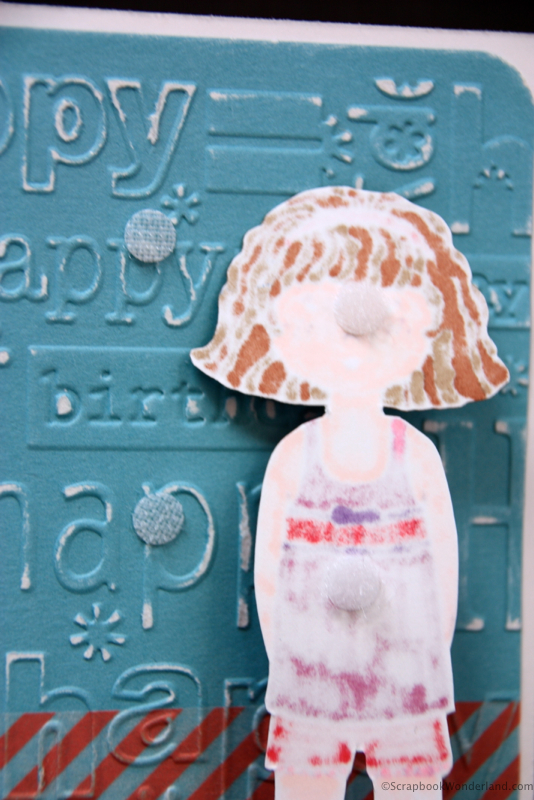 I hope the lucky recipient of this birthday card will have a lot of fun playing with her paper doll! 🙂
The paper doll was created using the Paper Doll stamp set (D1547) from Close to My Heart. If you are interested in this product, and you live in Canada, you can shop online at alice.ctmh.com
Next stop on the hop! Alison from Alison Day Designs is sharing how to tie a current photo with an older story that didn't have one, on her layout today. HOP to Alison Day Design.
I hope you'll be inspired to create a fun and interactive birthday card. If you like this idea you might want to check out the Pull Me Surprise Card.
Let your creativity shine, and get scrapping!
Alice.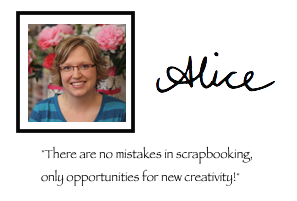 P.S. Want to see last week's Make it Monday post? Click HERE.