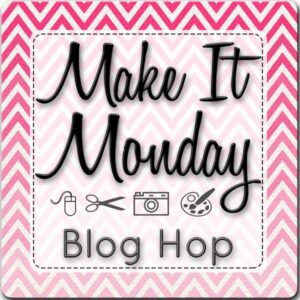 Sometimes simple is perfect. Not all layouts need glitz and glam to make them great.
If you want to create the perfect simple page there are three tips to follow to help you get it right.
If you are hopping along the Make it Monday Blog Hop you will have arrived from Scrapping Wonders where Beth was sharing projects she created using the Scor Board. I'll share the next stop at the end of this post!
Making a simple page can be a challenge. How much is enough? How do you keep from going overboard? Is it too boring?
Here's the three tips you need to know so you can make a perfect, simple scrapbook layout.
1. KEEP IT SIMPLE:
Keep these elements on your page simple.
Colours
Patterns
Typography/Font
Design
2. ADD IMPACT:
These simple but impactful elements will add interest to your layout.
3. USE EMOTION:
Draw people into the focus of your page by making sure these elements have emotion.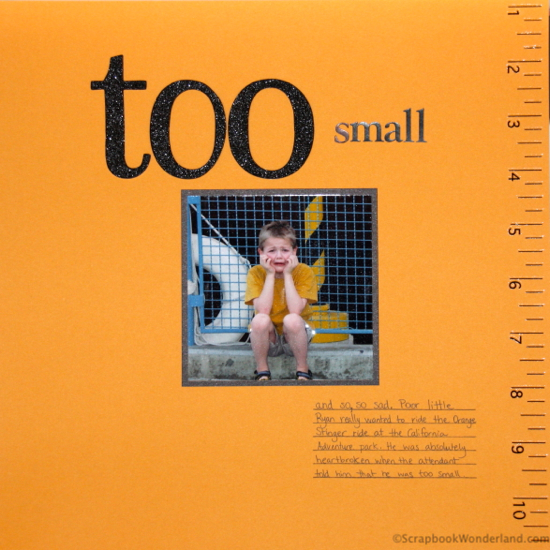 Let's look at how this example using a moment on a trip to Disney follows these tips to make a perfectly simple layout.
1. Keep it simple. A black and gold colour scheme, no patterns, handwriting on lines and a photo in the center design all work to keep this layout simple.
2. Add impact. The title with a large word and a small word add impact, so does the  ruler along the edge.
3. Use emotion. The photo and journaling finish the page by drawing you into the heartbreaking moment on a trip to Disneyland.
Give these three tips a try the next time you want to create your own perfect, simple layout.
Your next stop on the Make it Monday Blog Hop Connie will show you a twist on the traditional advent calendar. Hop over to Clicky Chick Creates.
Do you have a hard time finding time to scrapbook? Read this post: 10 Easy Ways to Fit More Scrapbooking Into Your Busy Life
Is simple the perfect way to scrapbook for you? What tips do you follow? Share your tips in the comments!
Let your creativity shine, and get scrapbooking!
Alice.