The scrapbooking world seems divided into two camps, digital vs. traditional. My friend Jen Wright had a brilliant idea to help break down some of the barriers between these two opposing camps when she asked paper scrappers to use her digital templates to inspire layouts.
I was so excited to be a part of this! I don't know why you have to choose between digi and traditional, I think it's much more fun to bring both worlds together.
I love using scrapbook sketches to inspire layouts. I've even used a card sketch to inspire a scrapbook layout. (Click here to see!) I knew working with one of Jen's digital templates would be easy and fun.
Jen gave me a gorgeous template to work with!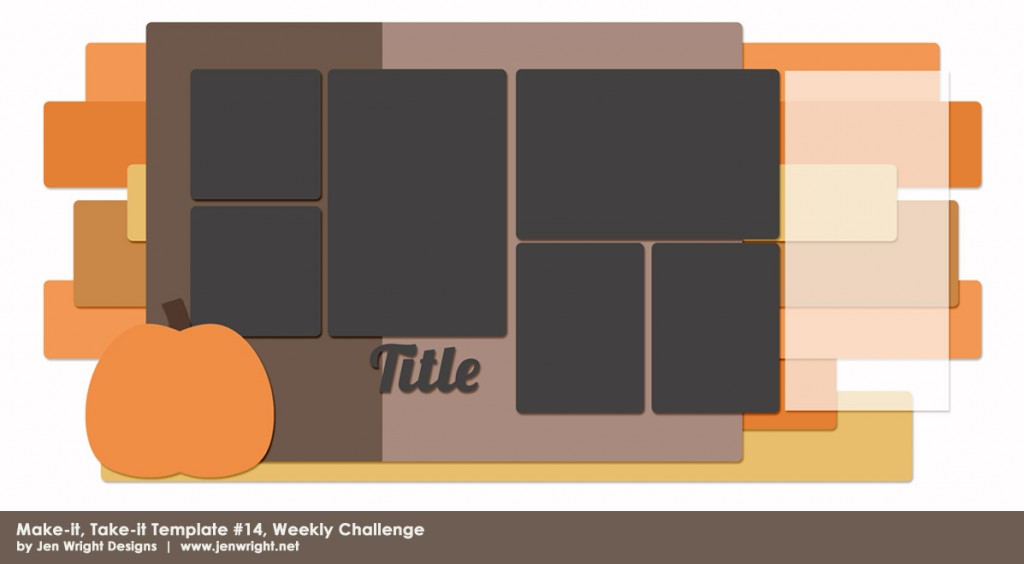 I love the layers and that I could use six photos on the two-page layout.
At first glance this page seems so simple. It's not overly complicated with tons of embellishments. The layers work to add so much texture and variety without being too fussy.
Here's a sneak peek at the layout I created using this template.
*For a complete product list see the end of this post.
Were you surprised to see that I didn't create a fall-themed page? One of the best tips I can share about using a sketch is to repurpose it using a completely different theme! This template would work for birthdays, weddings, summer, etc. Don't feel that just because it looks like a fall theme that you can only use it for fall!
You'll also want to see where I decided to place my journaling. I was so happy to have a generous space to tell my story. 🙂
Are you a digi or traditional scrapper? Have you considered scrapping outside your regular style? Have you tried hybrid scrapping?
Personally, I want to learn how to use Photoshop so I can play with some of the amazing digital techniques, and so I can take advantage of the beautiful digital papers, embellishments and templates!
Are you signed up for the Scrapbook Wonderland email list? Subscribe HERE to get your free bonus gift today, and start receiving useful tips that will help you love your scrapbooks.
Let your creativity shine, and get scrapping!
Alice.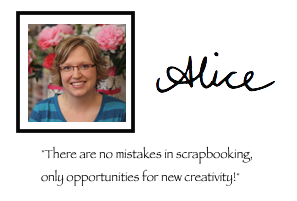 Products used on the "Mountain Adventure" layout:
Snowhaven paper – CTMH
Red sticker letters from the Holiday Happenings Assortment – CTMH
Glitter paper – CTMH
Red sparkles – CTMH
Liquid glass as a glue – CTMH
Vellum- unknown
Snowflake embossing template: Sizzix
Sun Rays embossing template: Craft Concepts
Silver Versa Color ink