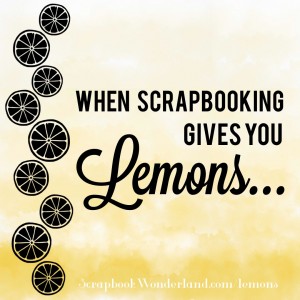 Sometimes scrapbooking just isn't easy.
Sometimes you have crappy photos. Blurry, dark, too far away, etc.
Sometimes you don't even HAVE a photo.
Sometimes you can't remember all of the details for your journaling.
Sometimes you don't have the perfect paper or embellishments.
What do you do when scrapbooking gives you lemons?
Make lemonade of course!
Sure Alice, but how do you do that?
All of the lemons, or problems, for not scrapbooking are really just excuses.
Stop making excuses!
Find a way.
Not everything will work.
It's true. Not everything you do will work.
You'll get stuck. You'll make a mistake. You'll make layouts that feel boring or uninspiring.
How do you break out of the rut?
Try something new but be prepared to fail. Yes, it happens.
Here's a real example.
I was creating some watercolour background paper for a layout the other day.
I created a beautiful piece of paper, but it wasn't right for the page I was making.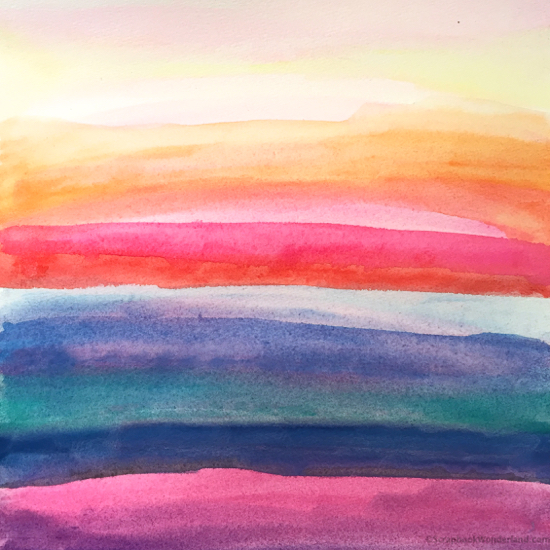 WIN – pretty paper
FAIL – not the right paper for this page
Instead of getting disheartened and giving up, I started over and created a new sheet of watercolour paper that was perfect.
That could have been good enough, but to make this lemon into lemonade I had to take it to the next level.
I created some adorable little birthday cards with the paper.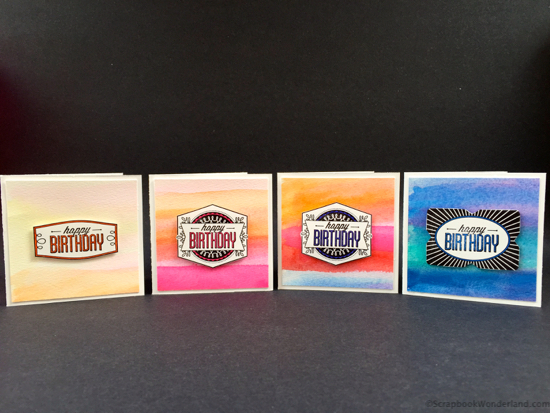 Check out the VIDEO
I shared some details on Periscope and I'm posting my scopes on YouTube but you can watch here!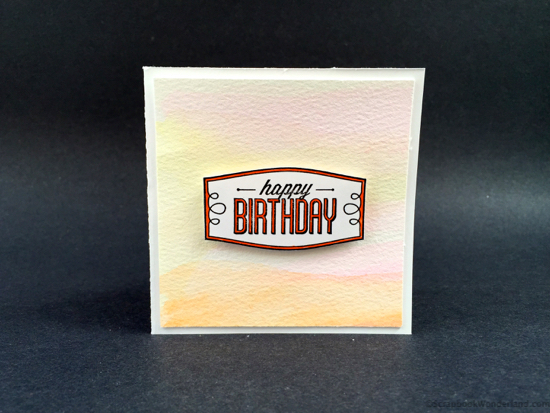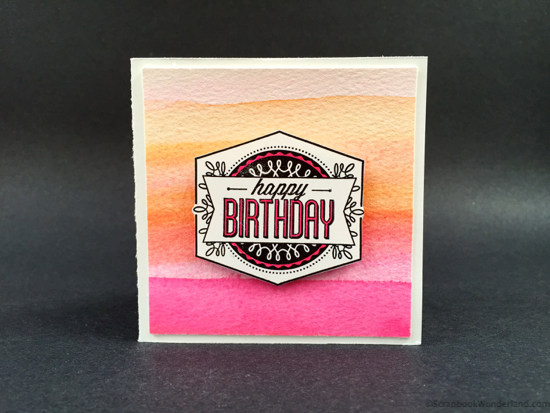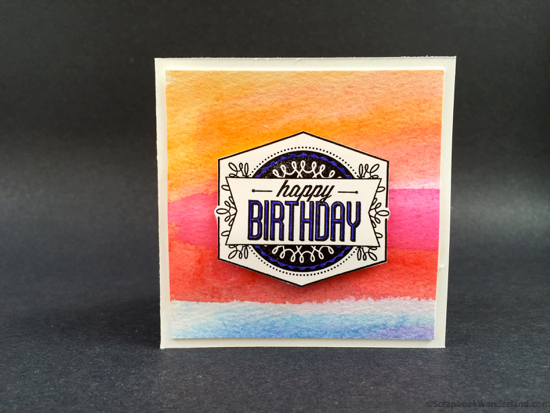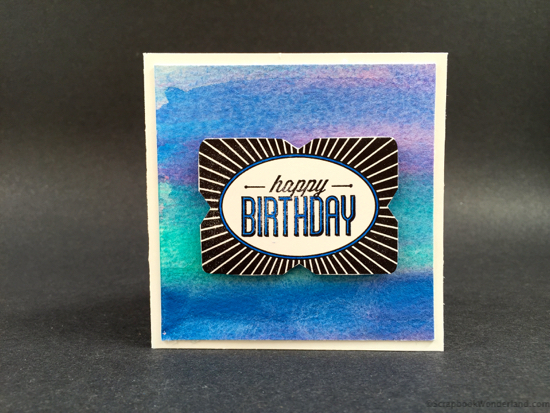 These little birthday cards turned out so well and they wouldn't have existed if I had not "messed up" by creating the watercolour paper that wasn't right for the page I was creating at the time.
Isn't that some nice "scrapbooking lemonade"? 😉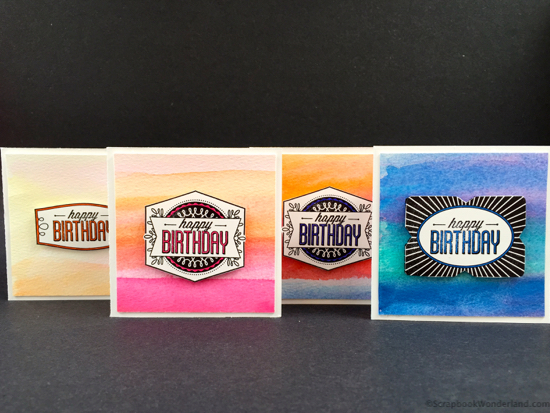 When scrapbooking gives you lemons… make birthday cards!
That worked this time.
There are ways to apply it to your scrapbook pages too.
How to make Lemonade for your scrapbooks
It all depends on the problem. Here's some things to try.
Bad photo? Play with it in editing. Sometimes turning it to black and white works for photos that have poor colour. If there are no ways to improve it with editing, print it small. Even a small, bad photo can help you tell a great story.
No photo? What else can you do to represent the subject of your story? A different photo taken at another time? An image from the internet? A postcard or piece of memorabilia? If there is absolutely nothing that you can use as an alternate then there's nothing stopping you from creating a layout without a photo!
Memory fuzzy? If you can't remember details for your journaling find someone to ask. You'll be surprised at what you can piece together when you get someone else's perspective. If that doesn't work try making observations about the photo and telling a story that inspires you instead of worrying about what was happening at the time of the picture.
No perfect paper or embellishments? This is easy… make it! If it doesn't turn out well the first time that paper might be destined for something else.
Don't let excuses get in the way. Find a way.
Make It Monday
Have you arrived here from Scrapping Wonders? Welcome! Beth is sharing an inperfect bible journaling tutorial.
Your next stop is to… Clicky Chick Creates. Connie is rocking her planner so donut forget to be awesome and have fun planning with her! 😉
Want More?
Making more cards? Try these Quick Birthday Cards.
Want to scrapbook more? Try these 10 Tips.
I hope you have a wonderful day and that you'll keep your mind open for ways you can turn your "mistakes" into a new opportunity for creativity!
Alice.