As I've looked around my scrapbook room with that sinking feeling in the bottom of my stomach I've often wished for a good fairy or helpful elves to come and magically clean up the room.
You've done it too, right? Closed your eyes, made a wish, and opened them to find out that nothing had changed. Dang fairytales… you had for me for a second!
I have a new plan. I'm going to BE SMART…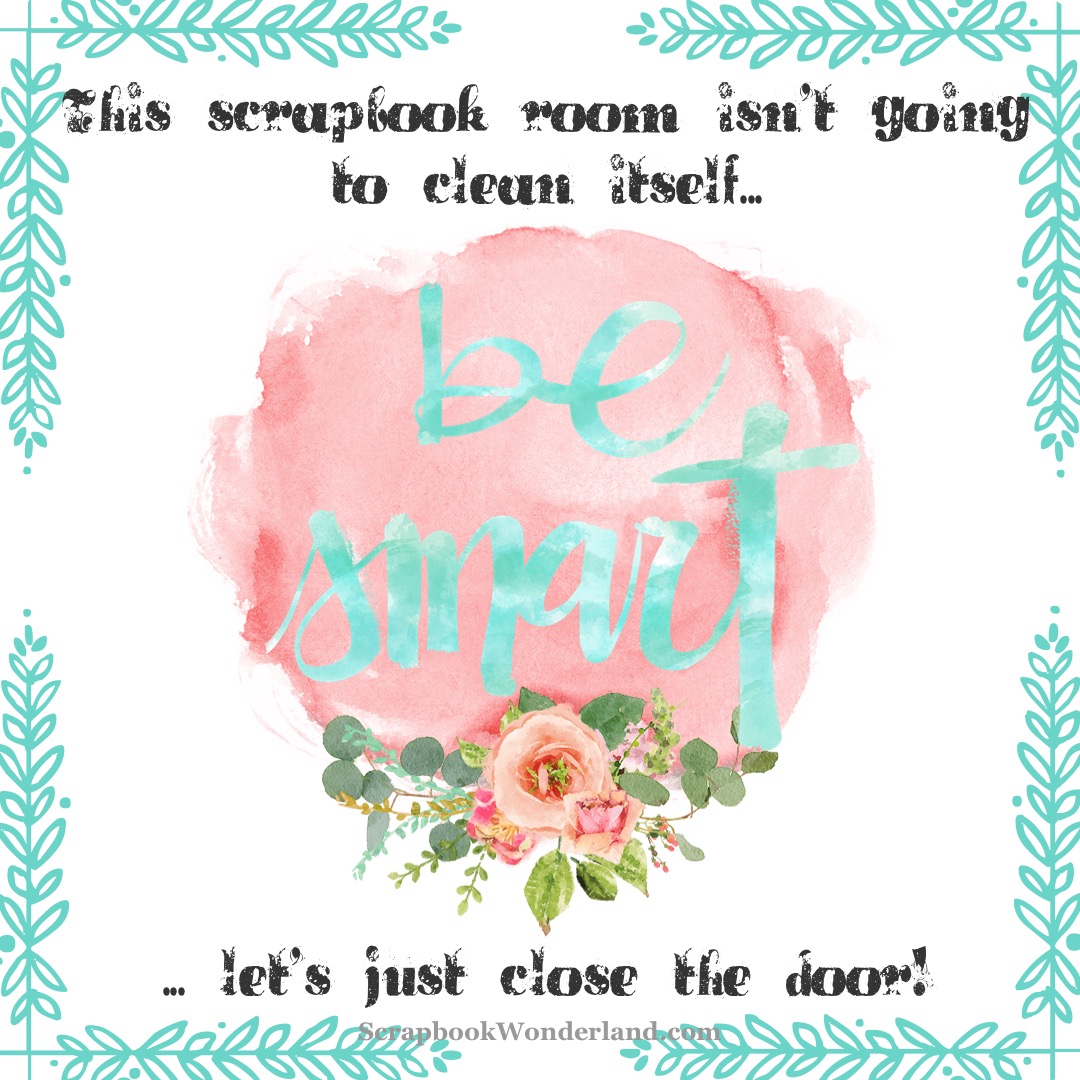 … and just close the door!
This is why having a scrapbook room is so much better than scrapping at the kitchen table. The door. 😉
Did you miss the last Fun Friday post? You'll love this SCRAPBOOKING SCHEDULE!
Hope you're having fun this Friday! Have a wonderful weekend!
Alice.