Planning is all the rage these days! How about a schedule for your scrapbooking too?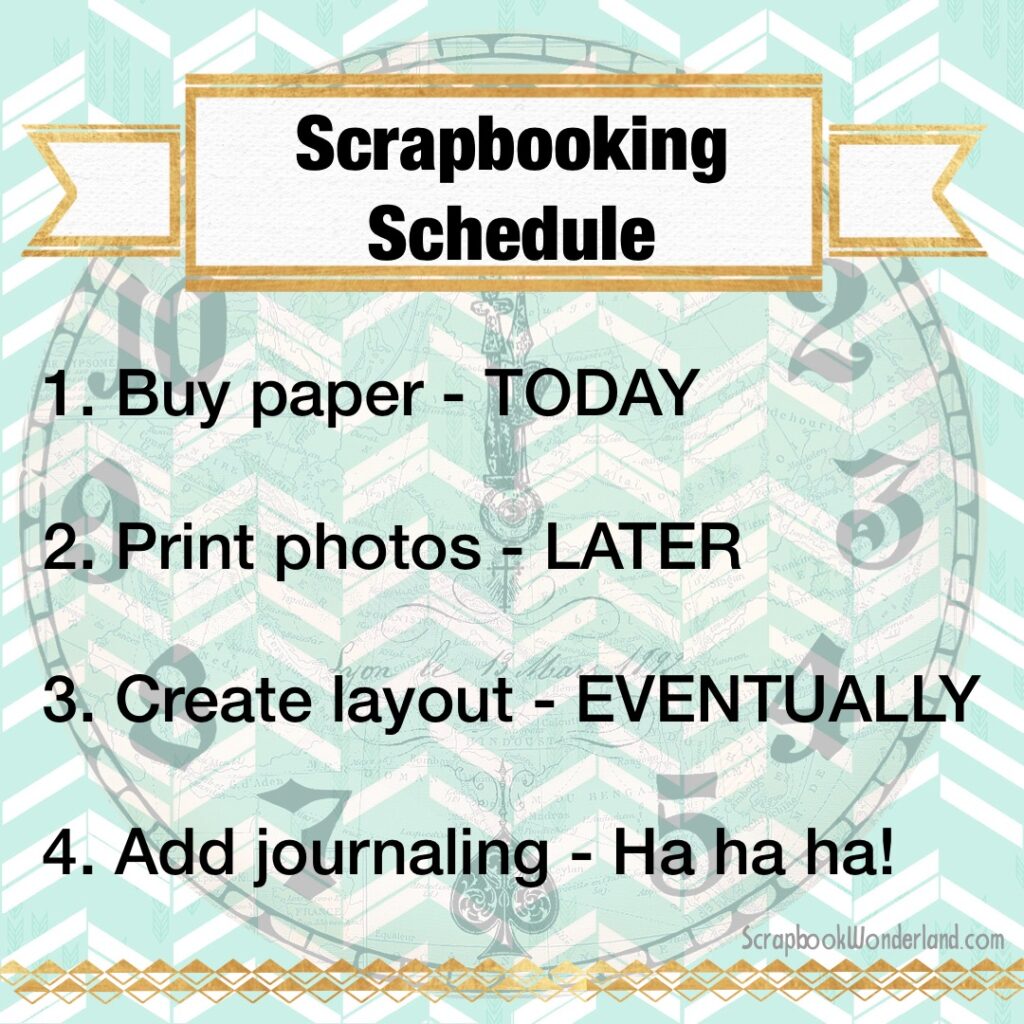 If you like this you can see it on Pinterest HERE.
As funny as this is, we're laughing because journaling can be difficult!
I shared my best tip to make journaling a bit easier here: Journaling Tip – Make Connections.
Also don't miss the last Fun Friday post: I LIKE TO PARTY!
Have a wonderful day and go scrapbook!
Alice.