When you need a quick card using spray ink might not be the first thing you'd think of.
It has to dry, right?
It's messy to work with, right?
Luckily the answer to both questions is NO!
Start with a card base. My favourite size to work with is 4.25 x 5.5, also known as a quarter-fold card.
Using a hand punch cut a circle out of a sticky note. Try to get as much 'sticky' onto the circle as possible.
Place the circle on the card front to create a mask.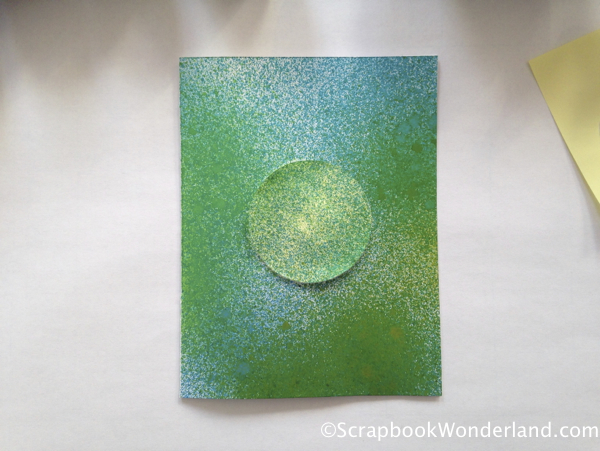 Now add some spray ink!
WONDER TIP: To make clean up a breeze, I dry the bottom of the kitchen sink, place the card in the sink, spray, and rinse the sink immediately after. Most inks rinse away easily. (Try this with caution!)
If you don't want to mess up your sink, grab a large cardboard box and spray the card in the box. No mess!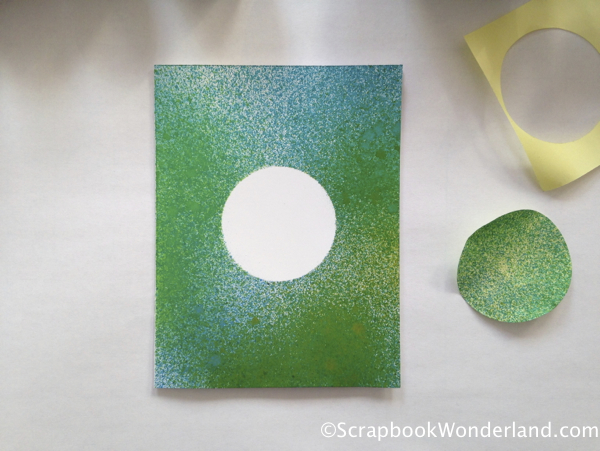 Now remove the sticky note!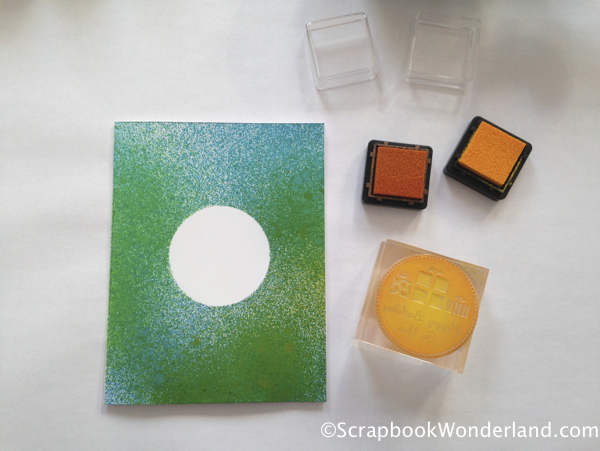 Grab your ink and stamp a greeting in the center of the card. Clear stamps make this very easy to do!
By the time you've added your stamped image the spray ink should be dry.
Ta da!
One of the great things about creating a flat card like this is that you can easily pop it in the mail.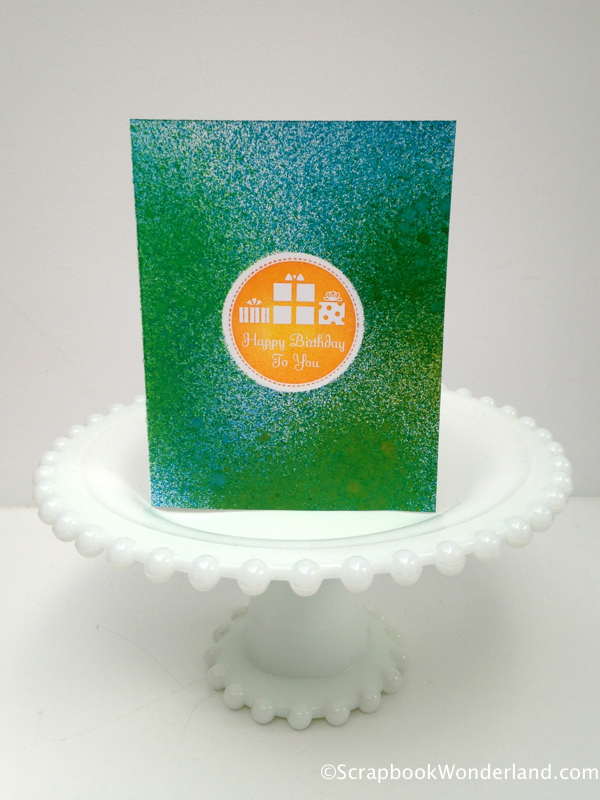 This card should take 5-10 minutes to create, quick and easy.
Have you used spray inks? Do you love using them? If not, why not? Please leave me a comment!
Have a wonderful crafty day!