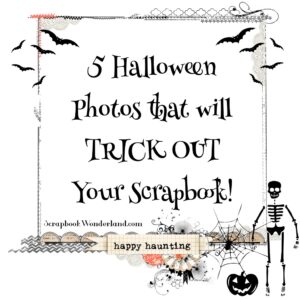 In the excitement of Halloween you can get a little busy! Don't forget to take these 5 photos for your Halloween scrapbooking!
1. Costumes.
Take photos in your costume BEFORE you leave. It's almost impossible to get photos later. Kids get cranky, adults get cranky, everyone has a sugar rush and is tired and ready for bed. Save yourself the hassle and get photos first! Bonus: Create a cool scene or arrange yourselves in a cool set up.
2. Your house.
Take a photo of your house, showing your cool decorations. If you took the time to put out some cool decorations that will invite all the ghosts and goblins to your house, be sure to take take a photo to give yourself some credit. If you only do a small decoration cluster… do a close up, so it looks more impressive. 😉
3. Jack o'lanterns.
You spend all that time creating your awesome, cool, Pinterest worthy pumpkins, so you'd better grab a photo of them. Okay, if you're more like me your pumpkins look like you carved them with a steak knife and that you don't have a creative bone in your body. That's okay too. Take a photo of your pumpkins or Jack o'lanterns, you didn't make all that mess, and clean it all up, for nothing!
4. Candy.
A big part of Halloween is the wonderful bags of candy. Don't miss this classic part of Halloween! At the end of the night we like to scatter everything on the floor for a giant candy shot. It's even better when you get your kids with the candy.
5. Trick or Treating.
Catch a piece of the fun and take an action shot of your kids trick or treating. One good cheating way to do this without getting a photo of the back of their costumes is to have them 'practice' trick or treating at your house!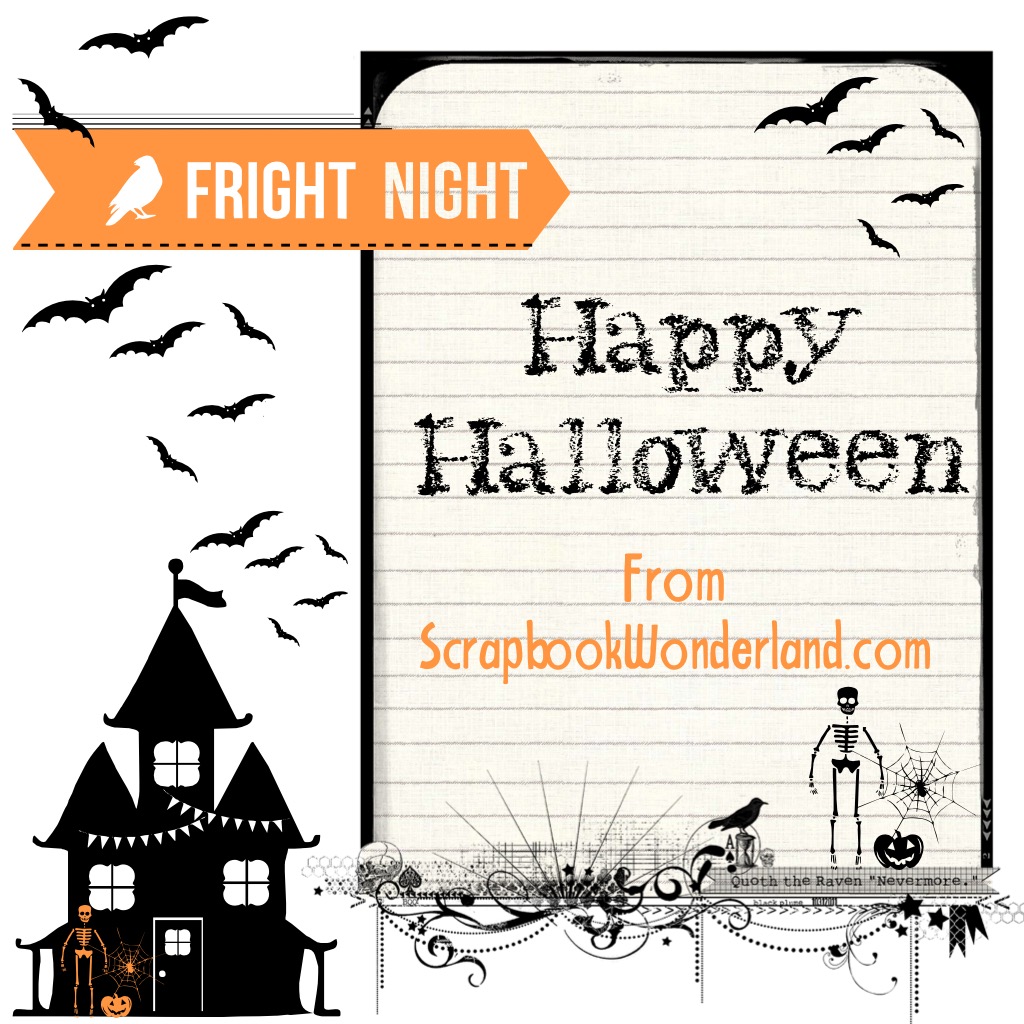 Need some more Halloween scrapbooking ideas?
Scrapbook Halloween Memories with these 3 tips…
Try a Creative Title like this one…
Have a safe and fun Halloween!
Alice.