Hey there ScrapGals listener! I'd like to welcome you to Scrapbook Wonderland.
I'm Alice, and my goal is to share the best tips, tricks and inspiration with you, so you can share your important stories and create pages that you love.
Tips for more prolific and faster scrapbooking.
1. Define Your Process. How do you create a page? How do you start? What are the pieces you need? Set yourself up for success by knowing your process, so you can replicate it. When you use a process you don't have to figure out how to create a page from scratch each time. Your process will probably be unique to you, so don't feel that you need to create the way someone else does.
2. Figure out why you are not fast. What slows you down? When you know the speed bumps that slow you down in your scrapbooking process you can tackle that part and come up with solutions to make it work more smoothly.
3. Scraplift Yourself. Try to figure our your own style. Pick 5-10 of your favourite layouts you've made. Figure out WHY those layouts work. What are the common elements? Make a list of things that you do.
What size of paper do you like to use?
How many photos do you like to use?
What colours are you drawn to?
How do you embellish?
Do you distress?
Do you type or handwrite your journaling?
Now that you know your style you can replicate it. Use these tricks as general guidelines for pages you create.
4. Let go of perfection. Accept the 'good enough' approach. Find papers, photos, and embellishments that work, they don't have to be perfect to be good. Sometimes perfect doesn't exist, anyone ever have less than stellar photos? Me too! You can choose to let go of perfection and scrapbook them anyways.
5. Do more scrapbooking. You get better at scrapbooking as you do more of it. One way I discovered how to scrapbook more was by signing up for LOAD, the Layout A Day challenge. During LOAD you create a scrapbook page every day for a month! Seriously! You learn more about what works for you. You learn to get it done! If you are interested in giving LOAD a whirl the next one starts in February! You can get more info and sign up HERE.
Did you know that ScrapHappy members get access to all 3 of the LOAD challenges as a part of their membership? You can find out ALL of the cool things that are included with membership at ScrapHappy.org 🙂
Bonus ideas!
6. Remember your why. Why do you scrapbook? When you focus on the reason you are creating it can help to keep you on task. If your goal is to tell your story does it really matter that your embellishments might not be clustered perfectly? Focus on your why and you will have an easier time completing your layouts.
7. Limit your supplies. Having fewer choices can make scrapbooking much faster. I use pre-made kits, or put together my own kit and then make myself create with only those supplies. (You can have a peek at what I take with me when I scrapbook on the go HERE.)
8. Organization… a little can go a long way! When you know where things are it is easier to get things done!
Pocket Scrapping Tips
Want to know my tricks for making pocket page scrapbooking easier? Read this post!
Want more?
Need more tips about getting more scrapbooking done? Check out this  10 tips post!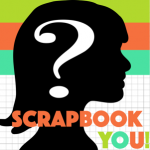 Are you ready to tell YOUR story? "Scrapbook YOU" is designed to help you tell the story of the missing person in your scrapbooks… YOU! This class shows you how to create an album all about you! Scrapbook YOU!
As a special gift to listeners of the ScrapGals use DISCOUNT CODE: "perfection" to receive $10 off of this class! (Code expires January 31/2016.)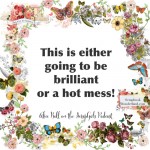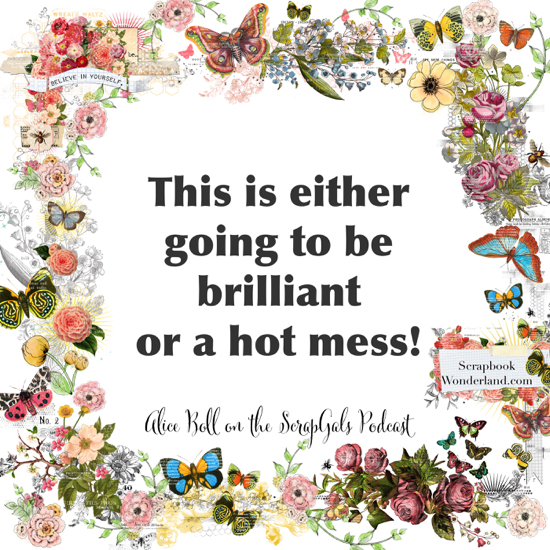 Did certain moments of the podcast make you nod your head in agreement or laugh out loud? Check out this post to see if it inspired a quote! More Prolific Scrapbooking
I was super excited when Tiffany and Tracie invited me to share my tips to get more scrapbooking done, and even MORE excited when I was part of their 100th episode! Congratulations ScrapGals!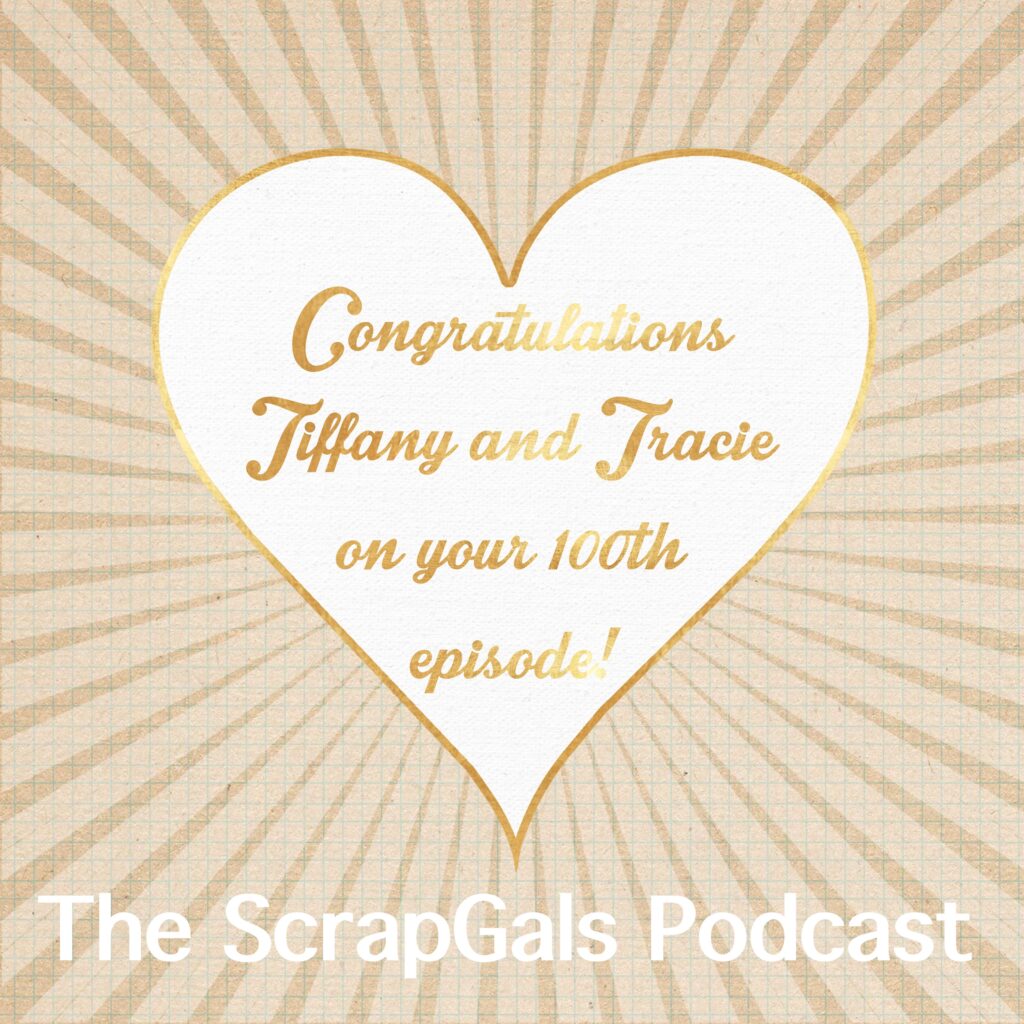 Thanks Tiffany and Tracie for inviting me to celebrate your 100th episode with you! It was awesome brainstorming with you and Crafty Jen Schow about ways to get more scrapbooking done! Now, go and be crafty!