At the end of the year it's nice to look back and pay tribute to your year. A great way to do that is to create a Top Photos of the year layout.
I'd suggest looking through your photos of the year and seeing how many of them feel like "the best of the best".
That's definitely not an easy task! I try not to create too many rules.
For a layout like this I knew I'd need extra space, so I created a two-page spread.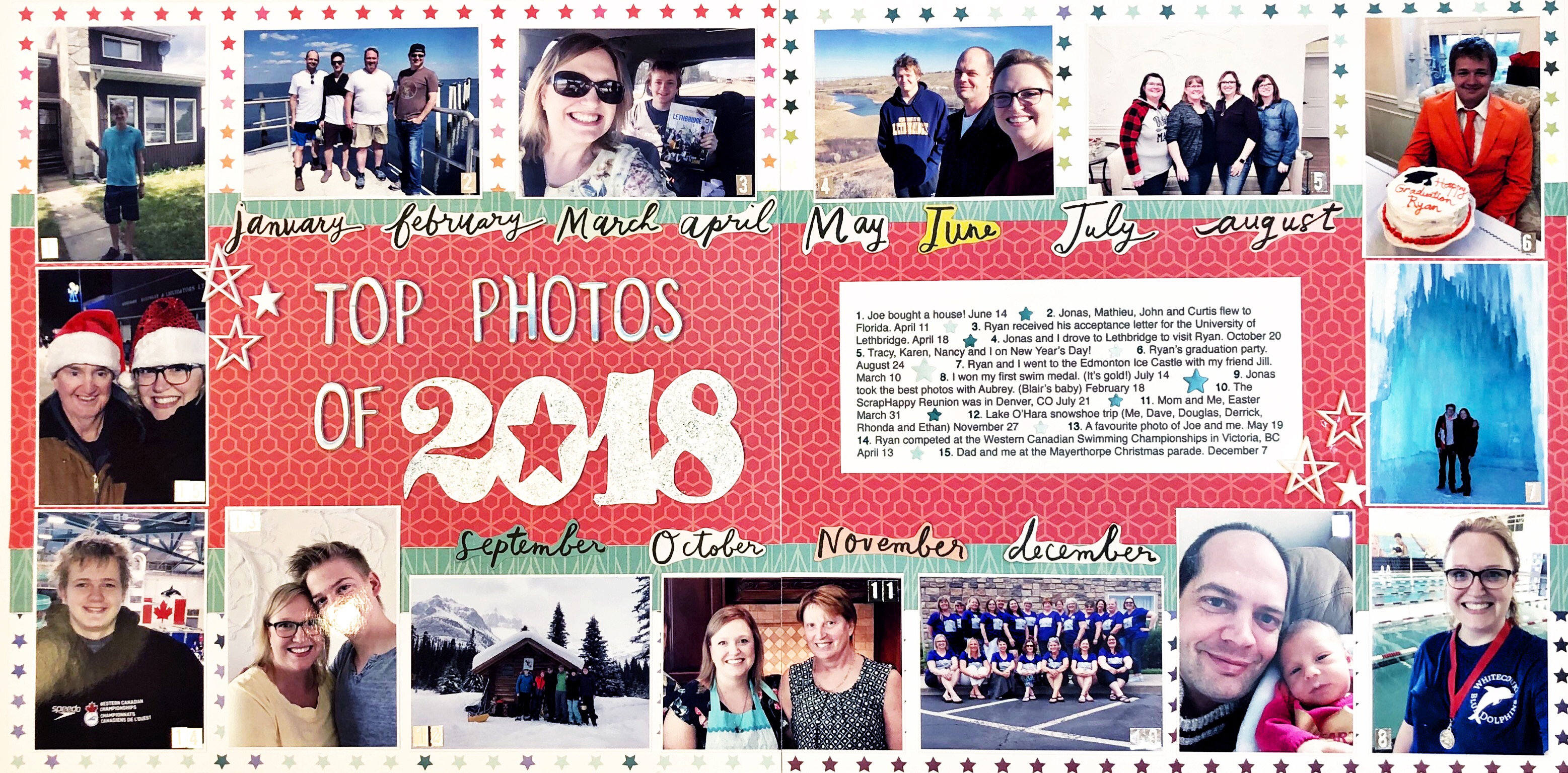 I used a kit from The Wild Hare Kits for this layout and made the layout during the December Scrapbook Live event. The Wild Hare Kits are custom-curated just for you according to your style. This kit was perfect for me… perhaps you'd like to try a kit too? Pop over to The Wild Hare Kits and fill our your style profile. There's no commitment and you can order kits as often as you wish.
Here's the replay:
There was some calendar paper in the kit and I fussy cut the names of the months. My kit didn't have the acrylic stars this month, but they were left over from another month, and they really helped to tie the star theme together.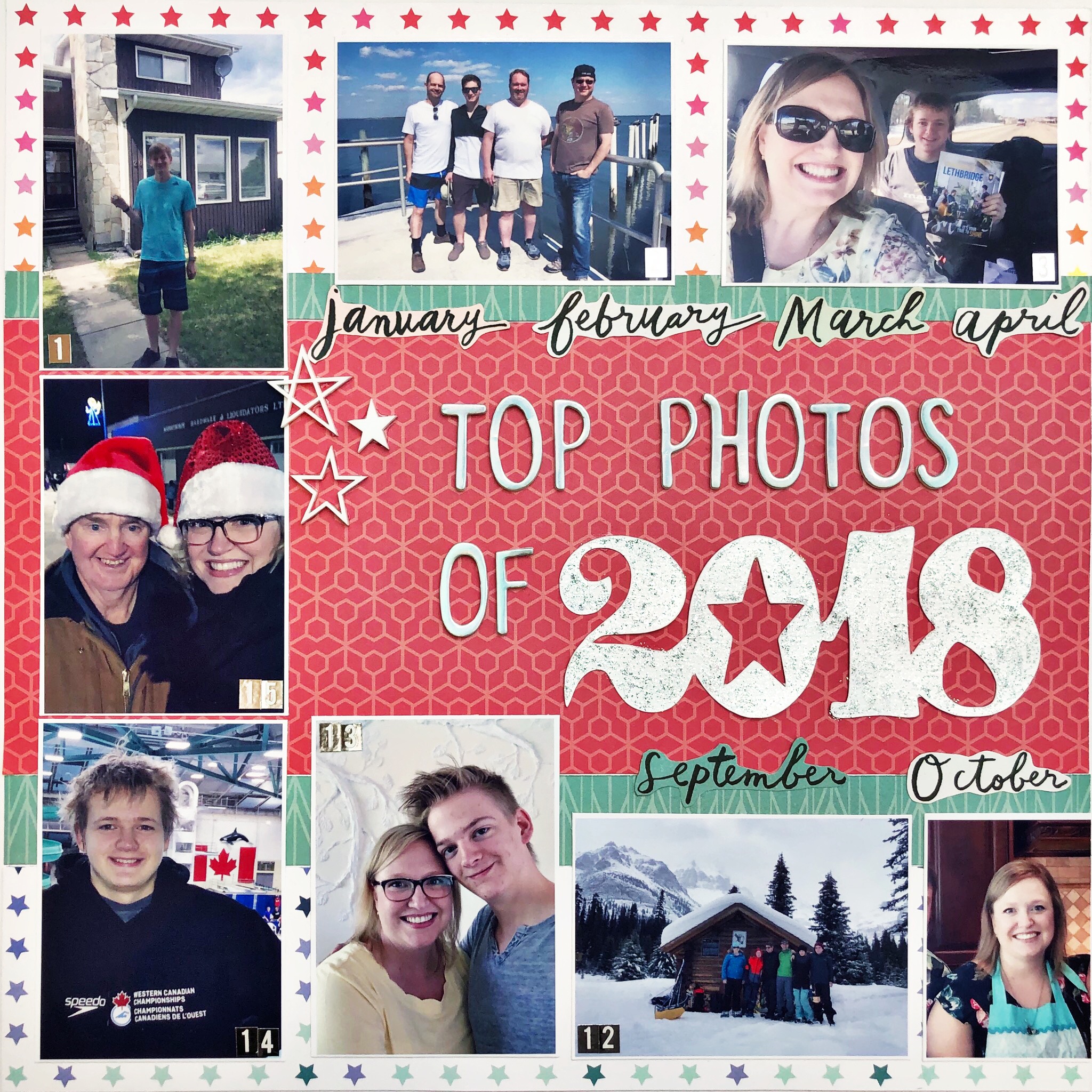 I found the 2018 die cut right after the live event. It's been sitting on my desk since I had used the negative of the die cut on my January layout.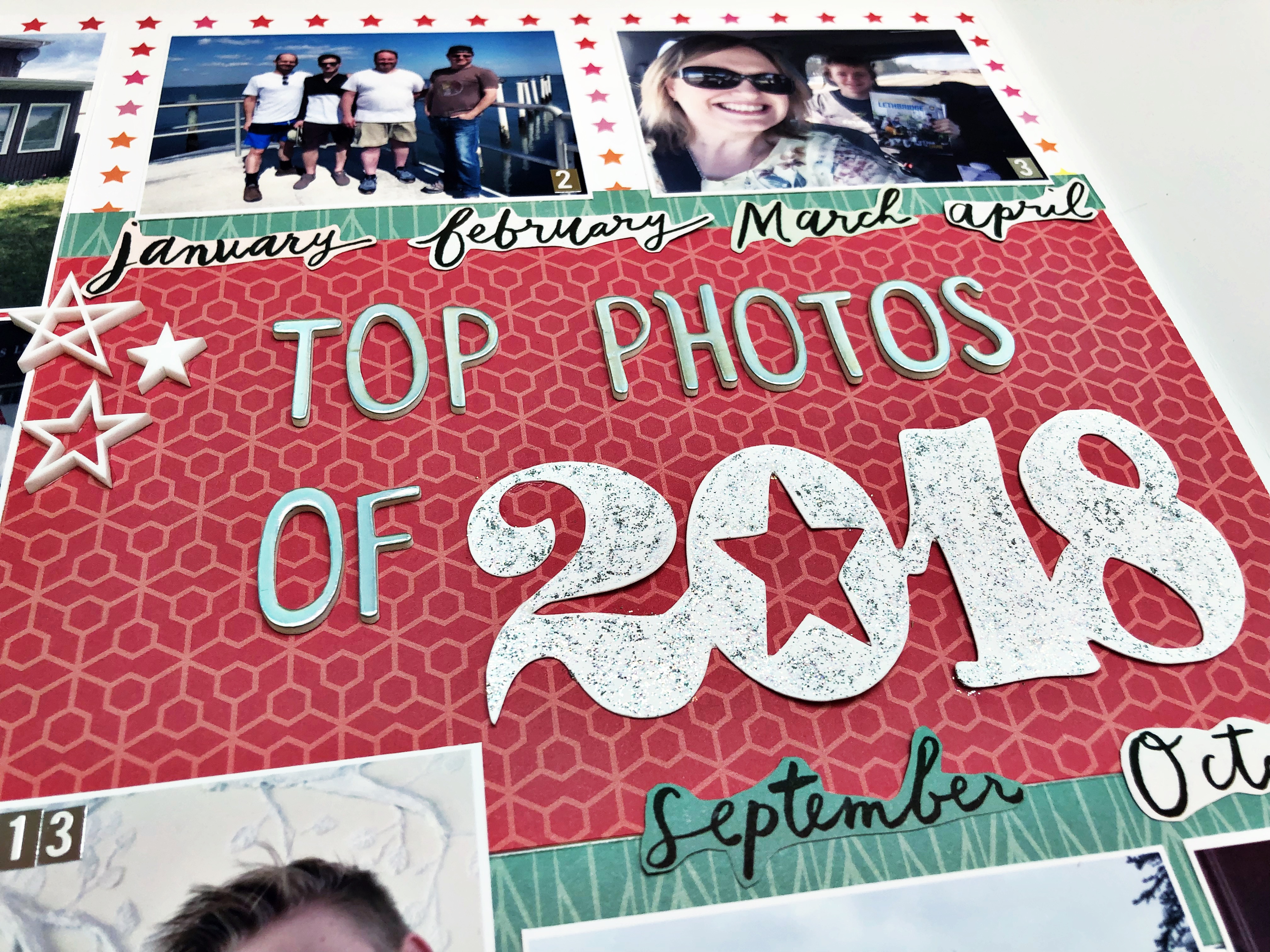 I added some silver and diamond Stickles glitter glue to the 2018 die cut. I love that the zero has a star in the middle… it was such a perfect find for this page!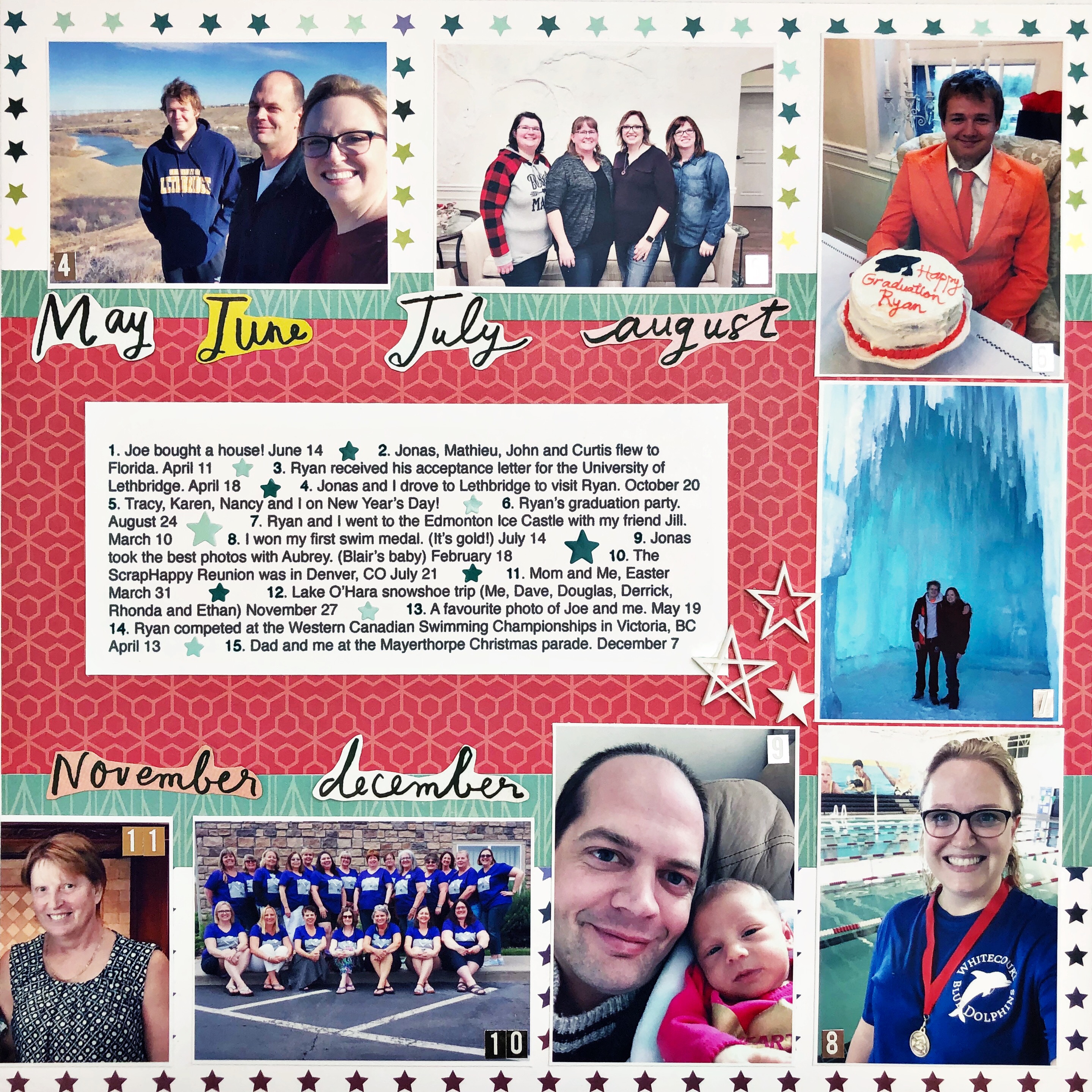 I added a list of details to go with the photos and I labelled each photo with a small silver metallic number.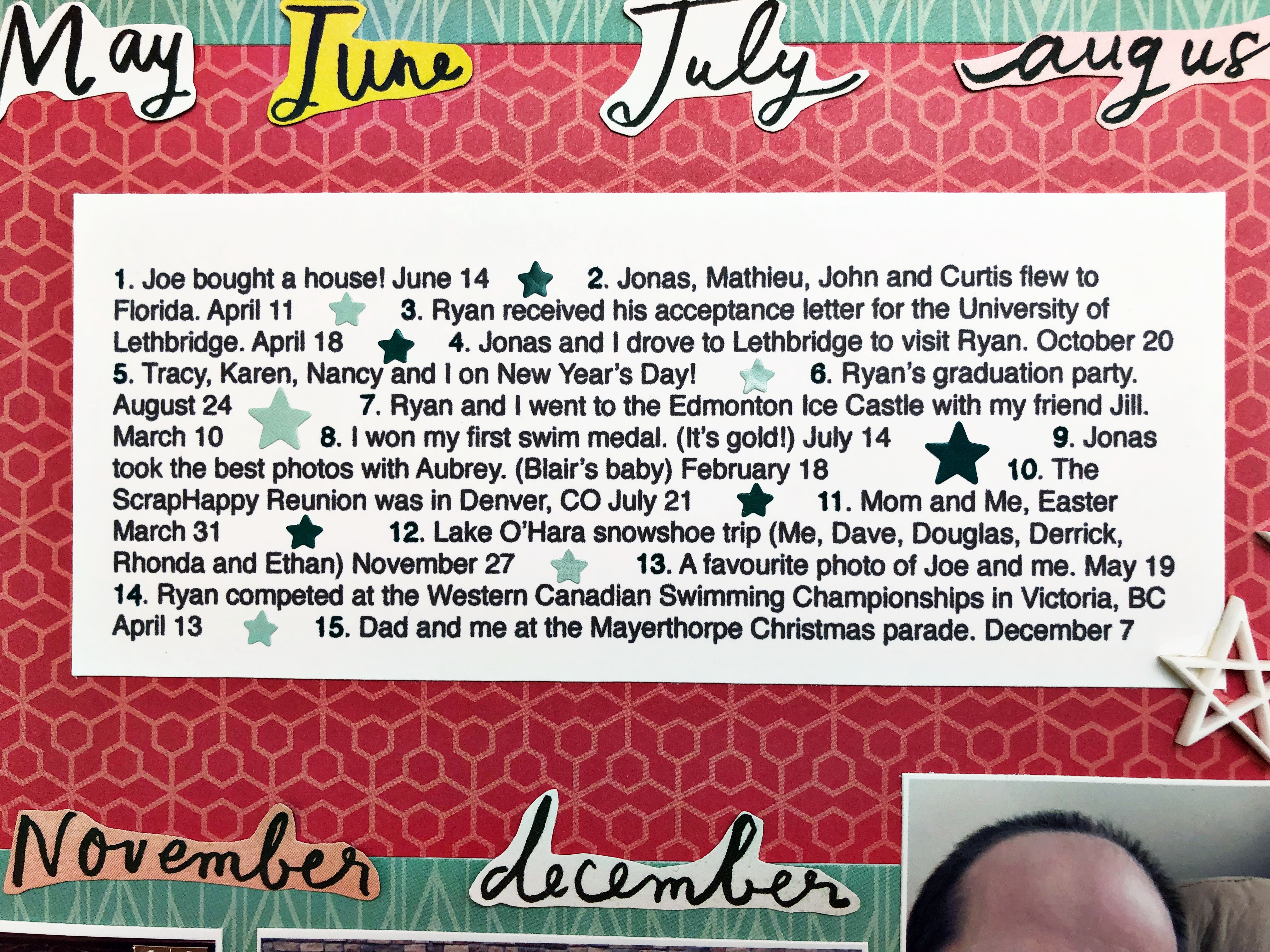 I also added some star stickers in between the items on the list.
Are you ready to commemorate your 2018 year?
You might also want to see these two layouts: Top Photos of 2014  and Top Photos of 2012.
Whether or not you create this type of layout I hope you'll take some time to look back at the layouts you created this year. Give yourself a pat on the back for the stories you've managed to capture this year.
Happy scrapping!
Alice.