Make a layout with your families top photos of the year!
Wait a minute! How can you even create a layout with one person's top photos from a whole year? Who is this person? Were they hiding under a rock? Don't they take a gazillion selfies? How can you possibly pick only 10 photos?
Then to complicate things even further you're going to try and do this for a whole family? Is that even possible?
It's true, the hardest part about creating a layout like this will be narrowing down your photo choices.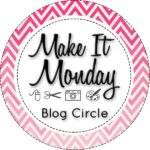 Are you hopping along the Make it Monday Blog Circle? If so you'll have arrived from Artful Adventures where Kristie was showing how to celebrate winter with a card and a scrapbook layout.
I'll share the next Make it Monday stop at the end of this post.
When I originally planned this page I was going to use 10 photos, like I did when I created a Top 10 layout for 2012. (See that page HERE.)
But when I realized how hard it was to pick only 10 photos I decided I could use 14 photos for 2014!
By going with 14 photos it sounds like I totally planned to do that, right?
How do you start creating a layout that sums up a WHOLE YEAR? I'll walk you through the easy tips below!
Top Photos of 2014 Layout: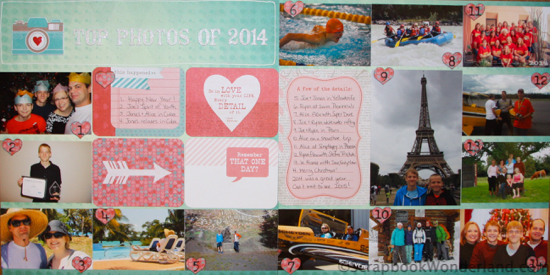 Here's how to get started!
Make a list of potential photos. You'll want a mixture of activities and family members. I made a list of photos as I looked through photos from the year. Then I started to look through the options to see which ones I really wanted to use. I also made sure we had a photos that represented each family member.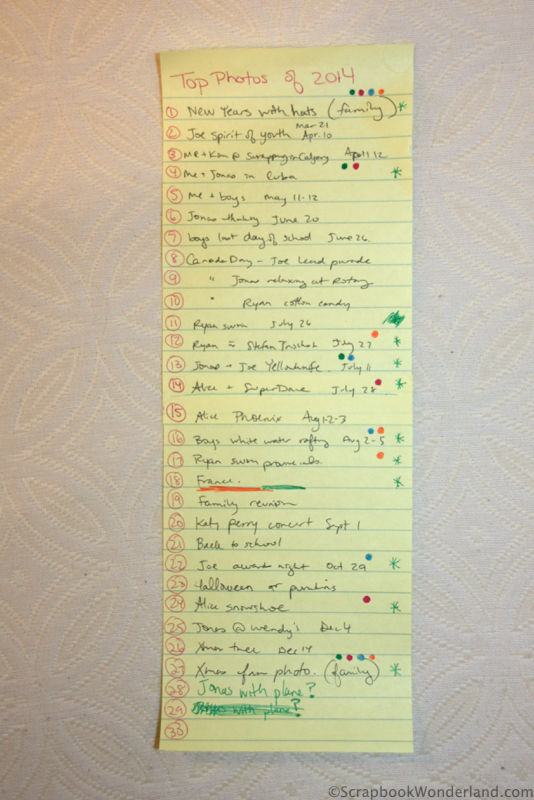 Create a photo folder. Put the photos you think you'll be using into a folder on your computer. Now you'll have them in one place so you can narrow down your top choices and you'll be ready to print them.
Draw a sketch. Sketch out how you are going to arrange the photos. When you are creating a layout using multiple photos using a sketch will help you know what sizes to print your photos.
Print your photos. Decide how large your photos should be printed and order them or print them at home. (The photos I used are mostly 4 x 2-3/4″)
Create your layout! Ok! Time to get scrapping. If you are using many photos keep your embellishments and papers simple.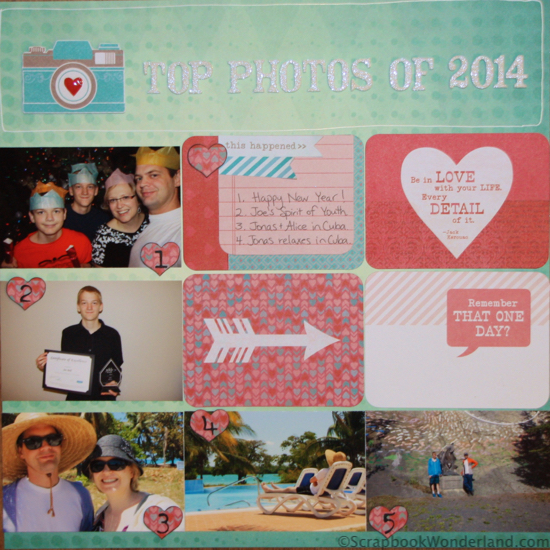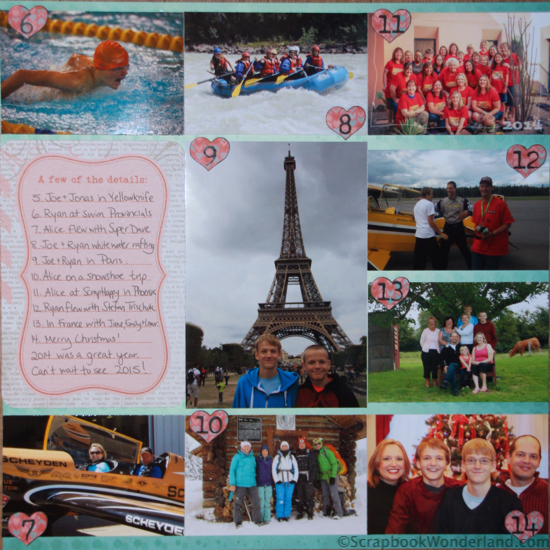 Why don't you try it? Create your own highlight reel, I mean layout, that takes a look back at this past year and create a top photos layout of your own!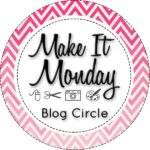 Your next stop on the Make it Monday Blog Circle Lisa will show you how to bring back your mojo with her Monday Mojo project! Click here to see!
Last week I shared How to Use Scrapbooking Supplies for Goal Setting. If you want to kick start your new year check it out and don't miss the link to the free printables to get you organized!
Let your creativity shine!
Alice.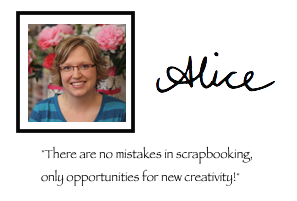 Need USEFUL and PRACTICAL scrapbooking advice? Sign up for the Scrapbook Wonderland email list!