It's Friday! Let's have some fun! Are your priorities like this too?
You can pin this image to your Pinterest boards.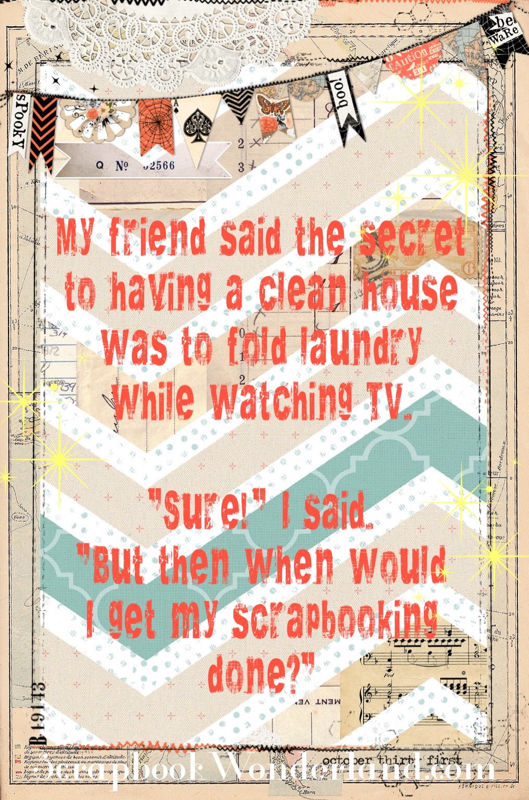 My friend said the secret to having a clean house was to fold laundry while watching TV.
"Sure!" I said. "But then when would I get my scrapbooking done?"
Did you miss the last Fun Friday post: ALL THE PAPER
Alice.