Let's make a declaration of love… for chocolate! Yum! 🙂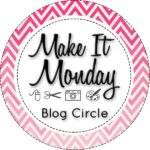 If you are hopping along the Make it Monday Blog Circle you'll have arrived from Digital Scrapbooking HQ where Melissa is sharing a page with an unlikely photo pairing.
---
Get your fill of chocolate love this Valentine's Day.
Journaling Tip:
Scrapbooking chocolate is the perfect time to get creative with your words.
Try these descriptive words:
irresistible
luxurious
creamy
smooth
velvety
decadent
quality
tantalizing
milky
mouth-watering
delicate
rich
intense
tasty
tantalizing
temptation
indulge
Do you have another word that is perfect for scrapping chocolate? Please share it with me in the comments!
Journaling reads: The smooth and creamy texture of luxurious chocolate is irresistible! I love the velvety decadence of a quality milk chocolate!
Design Tip:
Arrows and hearts are great embellishments for love or Valentines layouts. If you use current trendy items, like arrows and gold, it will be fun as you create AND it will help set your current pages apart from pages you create in the future.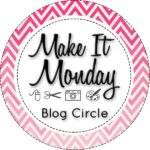 Your next stop on the Make it Monday blog circle will have you creating quick and easy class Valentine's Cards. Click HERE to hop to Scrapping Wonders.
---
If you love tips like these be sure to sign up for the Scrapbook Wonderland email list. This is exactly the kind of creative and useful tips you'll receive. Subscribe HERE!
Don't forget to share your descriptive chocolatey words in the comments! I'll add them to the list. 😉
Alice.