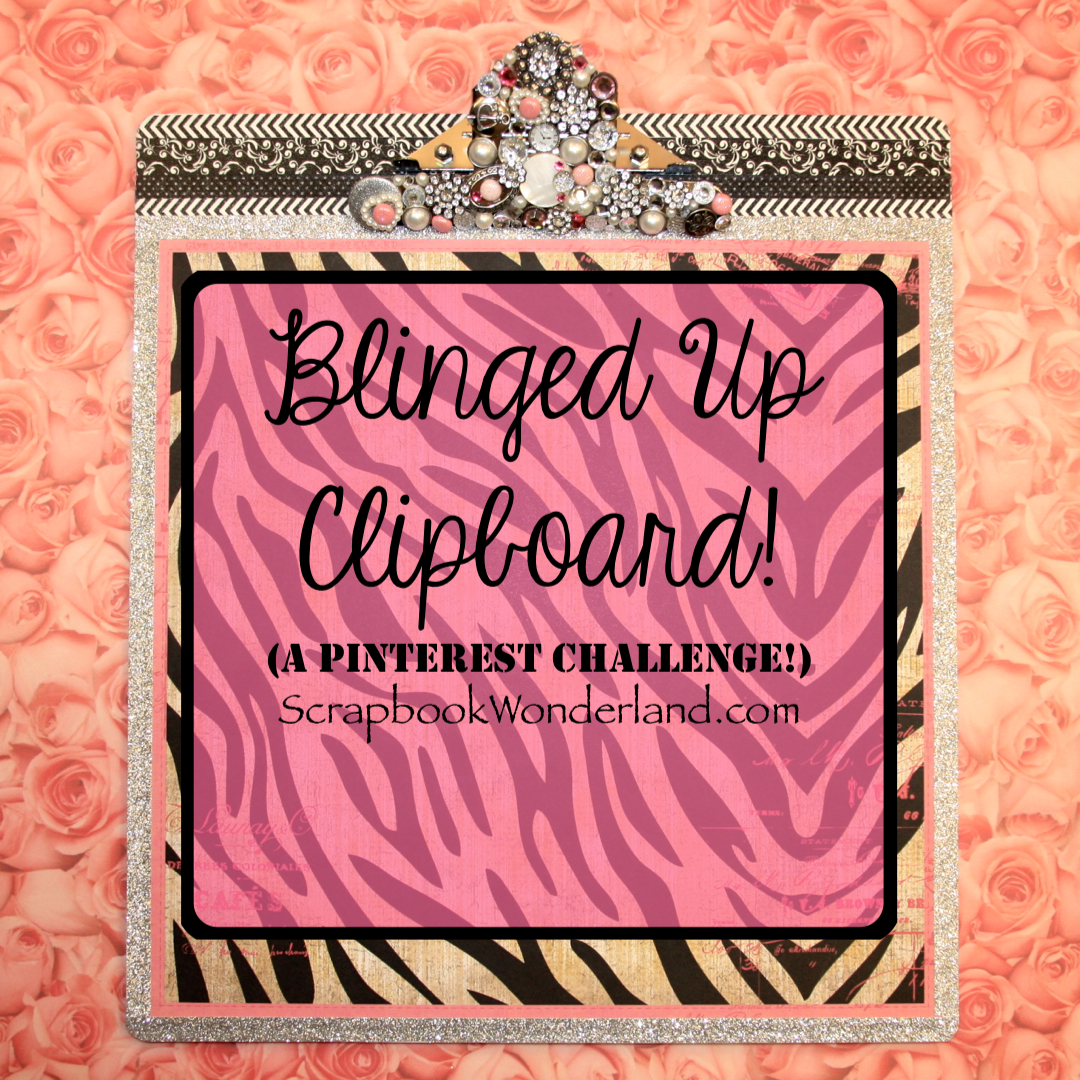 Sparkles, bling, and pink, what could be better than that?! When I saw a gorgeous blinged up clipboard on Pinterest I knew that I needed to create one for myself.
You can see my pin on Pinterest HERE!  The original blog post is HERE!
I was inspired to create my beautiful new clipboard when I heard that Young House Love was having their Spring Pinterest Challenge. I have made a few recipes I've found through Pinterest and I've used Pinterest for scrapbooking inspiration but I haven't made made very many crafty projects… but that sure hasn't stopped me from pinning them!
Here's how to make a FABULOUS blinged up clip board.
Step 1. Start with a blank clipboard. I used one that is 12.5 inches wide, so it will be great to display a scrapbook layout. If you can find a clipboard with a removable clip it will be easier to decorate the board.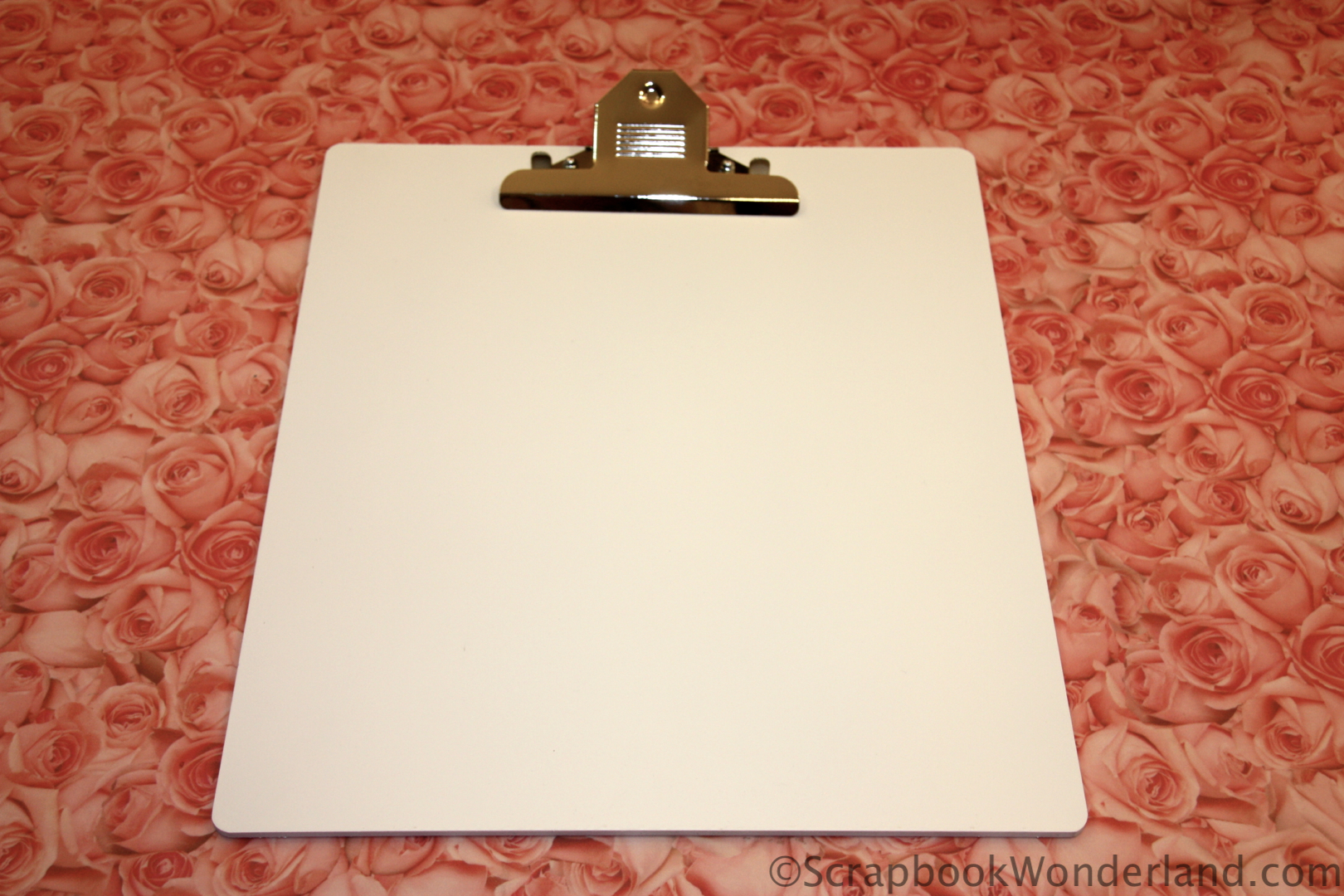 Step 2. Prepare the board. I used Aleene's Original Tacky Glue to glue the Heidi Swapp Sugar Chic paper to the board. Use Washi tape to fill in any areas not covered by the paper.
Do you LOVE Washi tape? Want some ideas for using it?  There's a FREE scrapinar Friday, May 17 all about it! Click here to view more details about Washi Wahoo Too. (Affiliate link)
The scrapinar is actually the sequel to an amazing class by Monica Bradford of ScrapInspired.com. Click here to view more details about Washi Tape Wahoo! (Affiliate link)  This class was so inspiring I've purchased over 25 rolls of Washi tape since I took it… I'm putting Washi on EVERYTHING!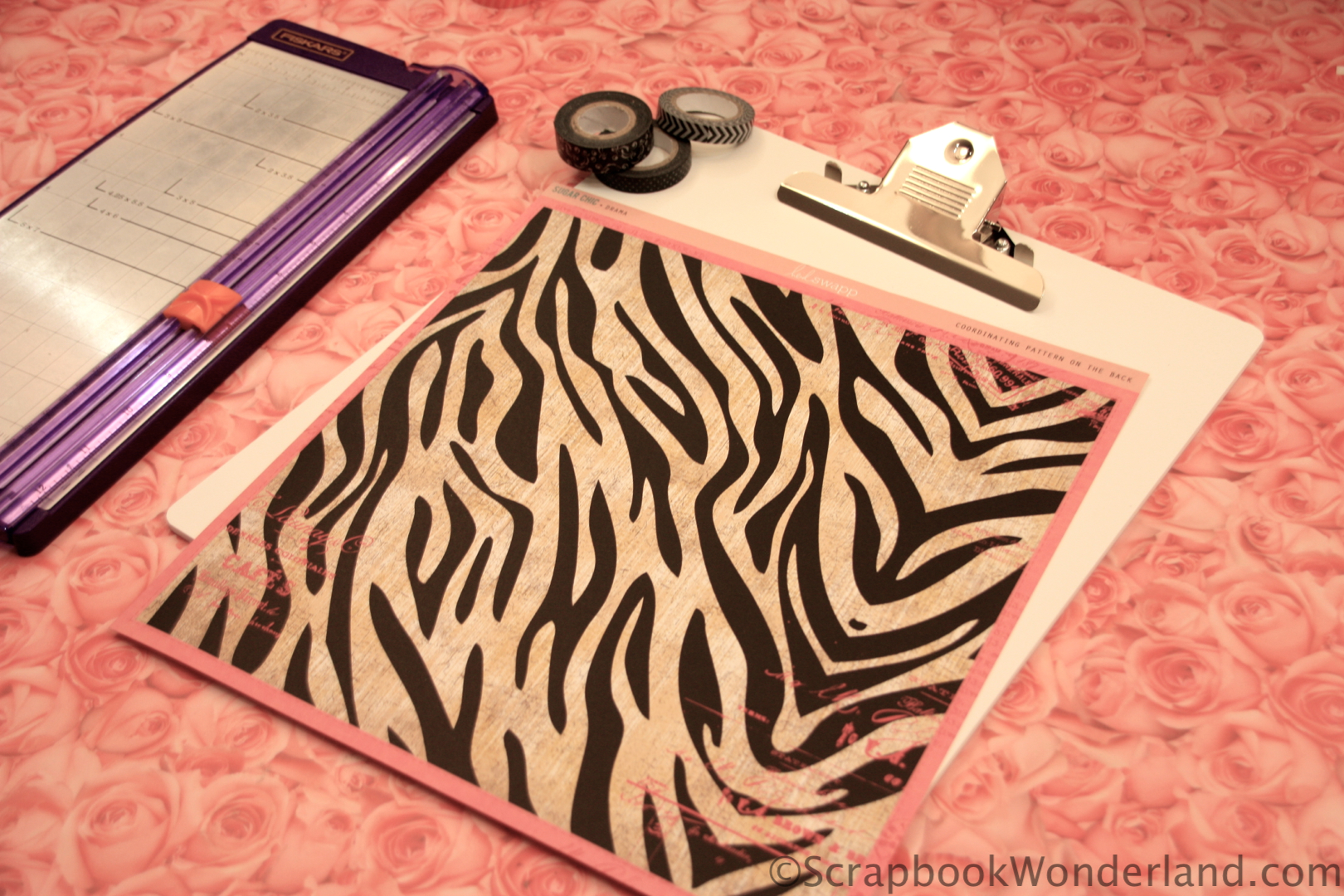 Step 3. Gather an assortment of sparkle and bling! I used brads (I either bent back the ends or I trimmed them off with my metal snips.) pearls, sparkles, ribbon charms, buttons and anything else shiny I could find!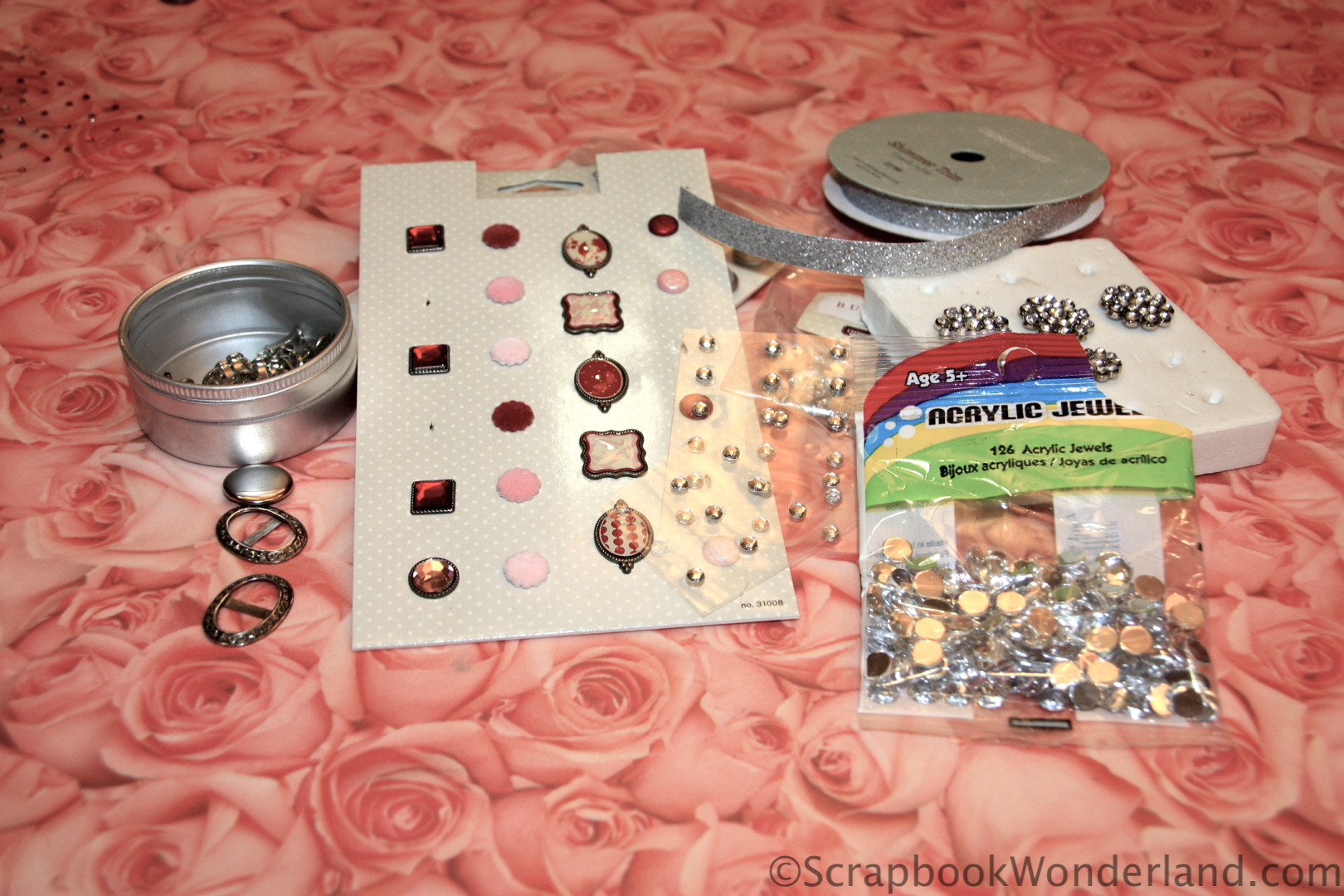 Step 4. Begin gluing on the bling. Use layers, and different sizes of sparkle. I used a hot glue gun to adhere all of the bling. Be careful! Hot glue is VERY hot! (TIP: Put the glue on the large item, and use tweezers to add small pieces of bling to save your fingers!)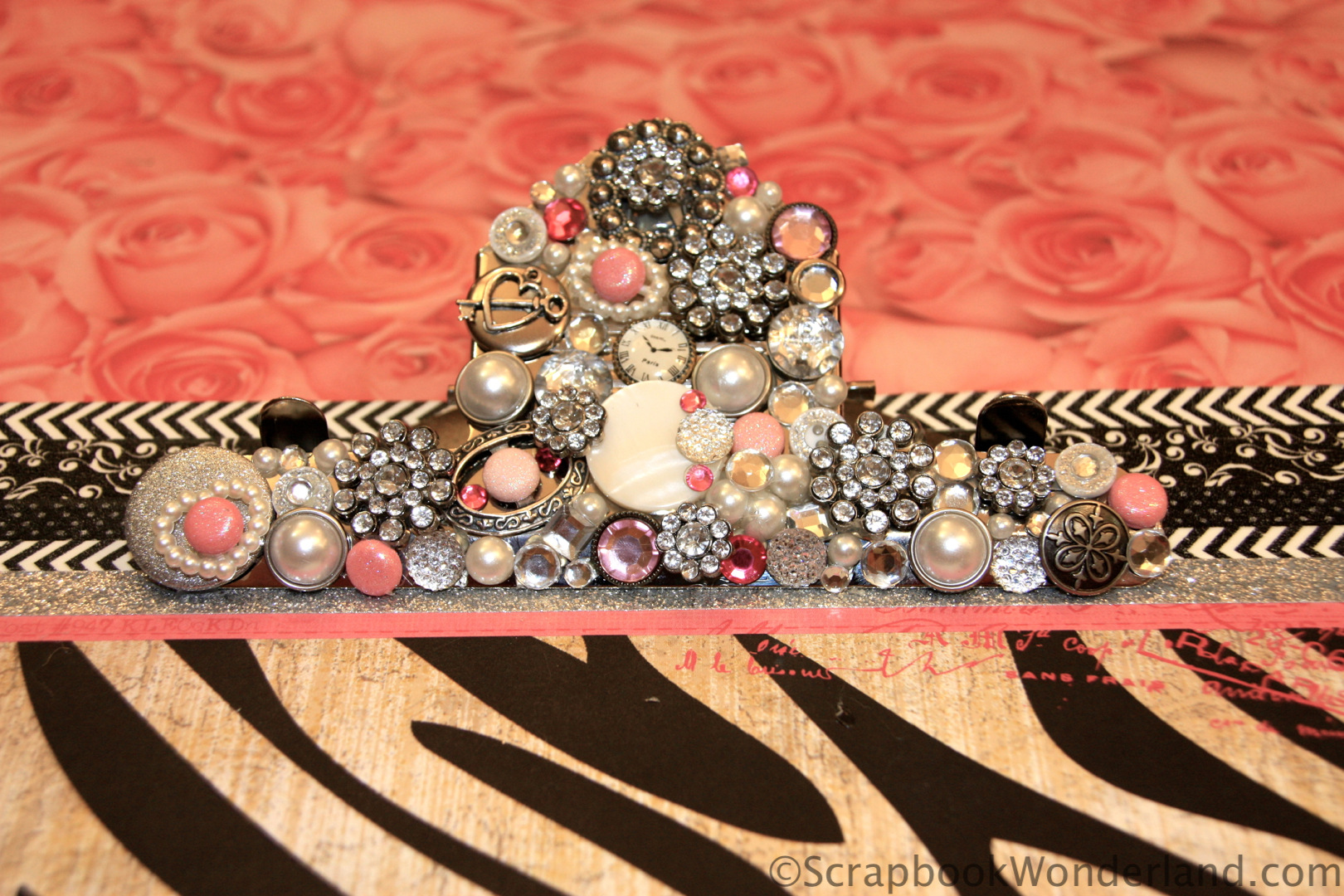 Step 5. Enjoy!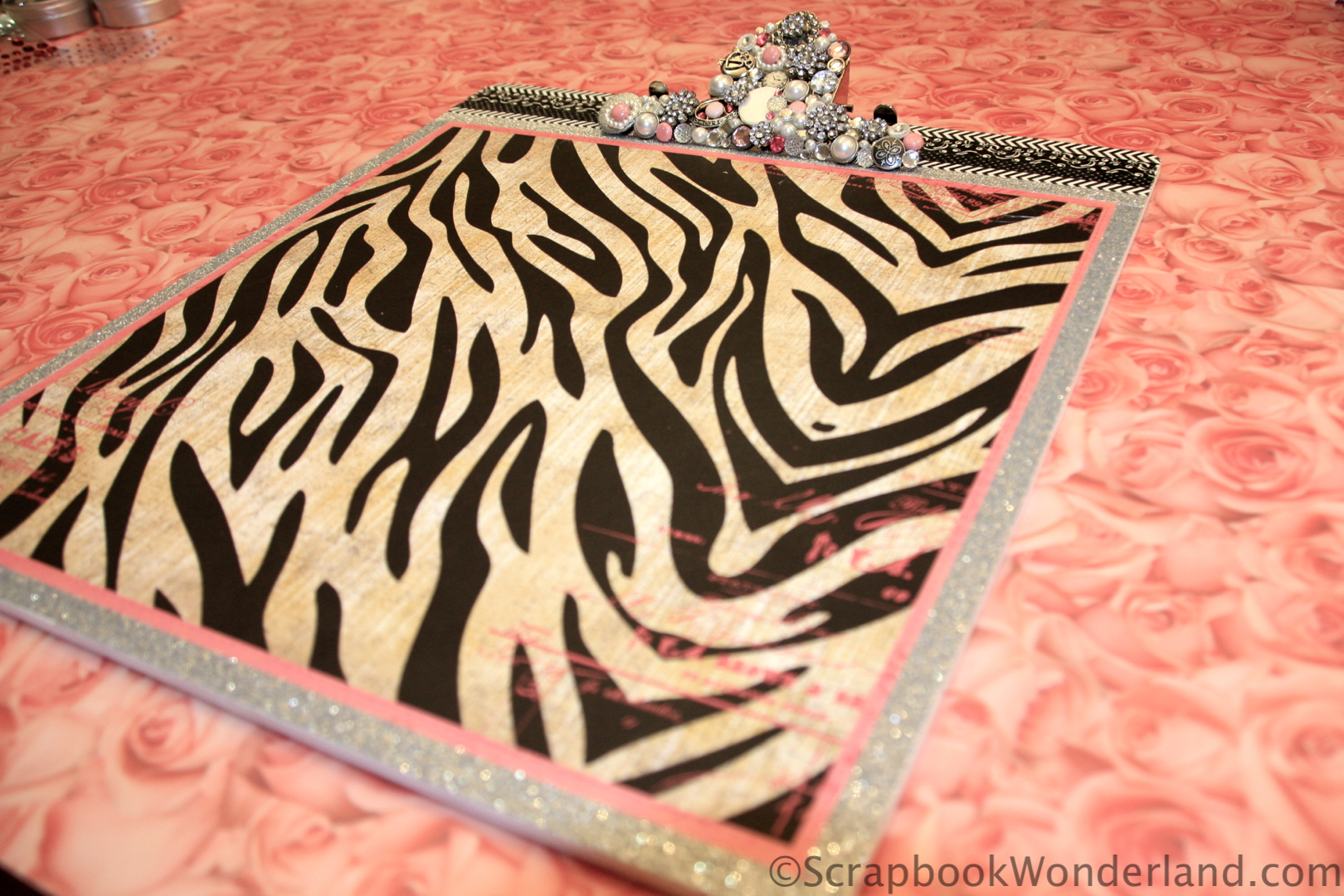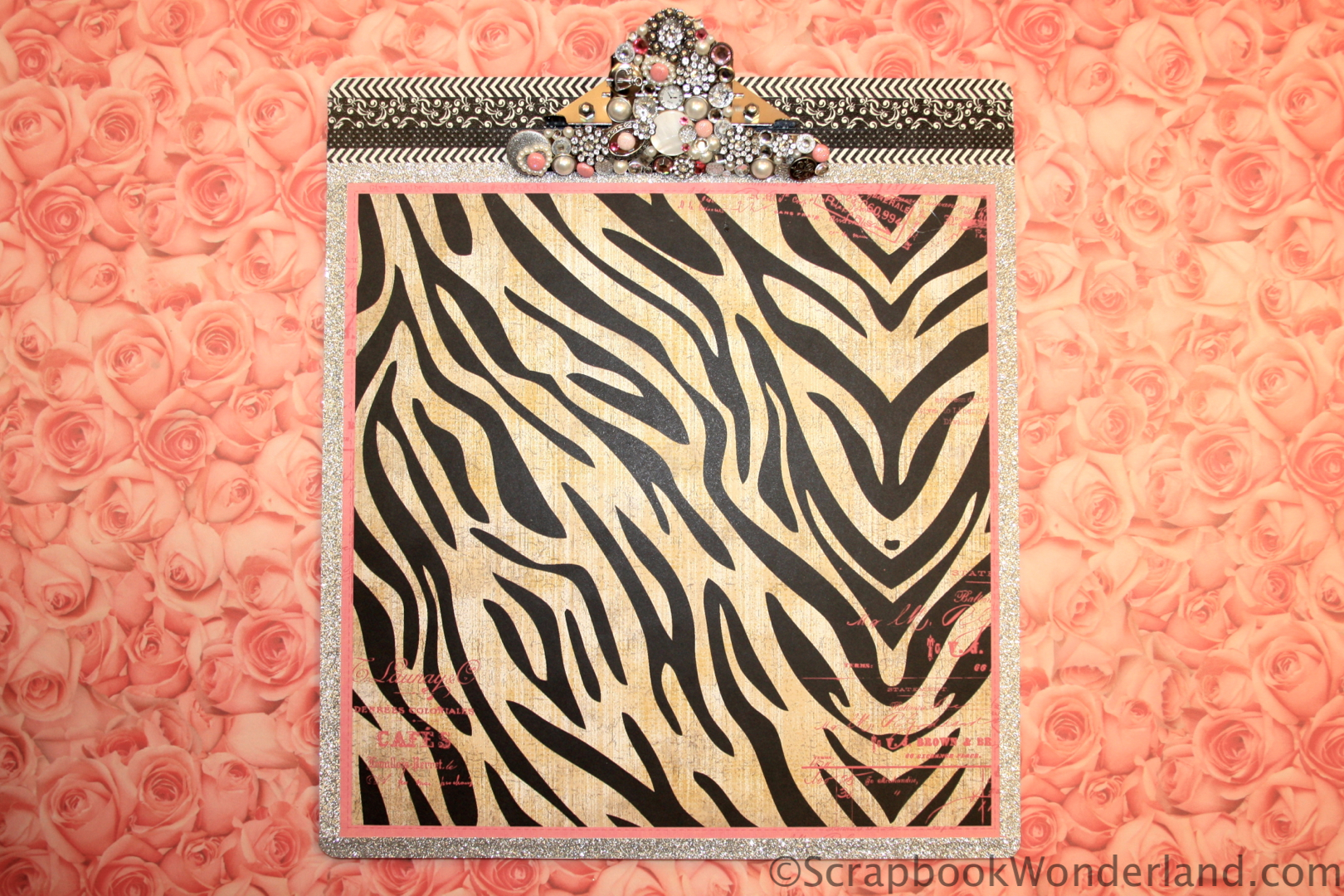 Isn't it adorable?!  I'm loving it and I will use it to display my newly created layouts in my scrapbook room.
If you love this project you should check out how I blinged up my scrapbook easel HERE.
If you are inspired by this clipboard you should check out the inspiration on this Made For Mom's Mother's Day Blog Hop!
Thanks for visiting, I invite you to sign up for the Scrapbook Wonderland mailing list.
Happy crafting!