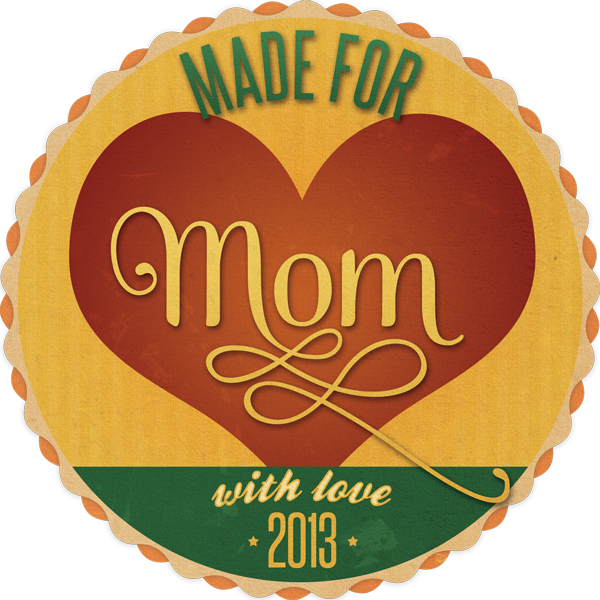 Welcome to our MADE FOR MOM WITH LOVE Gift Ideas.
Join the journey to find some great ideas for gifts to give the Mom's on your list or create a list to give your loved ones of the  things you would enjoy for yourself! Oh, and don't forget, there are some freebies to pick up along the way too!
It can be hard to scrapbook the special people in your life. It's easy to get 'stuck' and not know what to say, or how to create a great page about someone you love.
My gift to you is a list I created to scrapbook my mom. I have a lot of stories I would like to share in my scrapbooks.  I developed a list of 25 pages that I want to create about my mom.
Fill out the box below to get a free pdf of "25 Scrapbook Pages to Create about your Mother".
Here's a sneak preview of what's on the list!

1. Lessons learned from my mom. This can be a deep and meaningful life lesson or a quick peek into the little things you've learned from your mom.

2.  Me and My Mom. For fun try this as a time lapse. Use photos of you and your mom over the years.

3. Mom's Secret Recipe. What can ONLY be cooked 'properly' by your mom?

4. Mom Says. Quote your mom. What does your mom always say?

5. Smells like a mom. Which smells remind you of your mom? Food? Perfume? Suntan lotion?
Want the rest?
Fill out the box below and receive the full list of 25 straight to your inbox!
Please visit each site listed below to see a special deal they are offering. There is such a diversity of creative things any mother would love to receive in honor of Mother's Day. Note: If you joined us somewhere along the way in the hop, please start at Layout a Day so you don't miss a thing!
Next up is MesstakenIdentity.com where you will find another creative gift idea for Moms.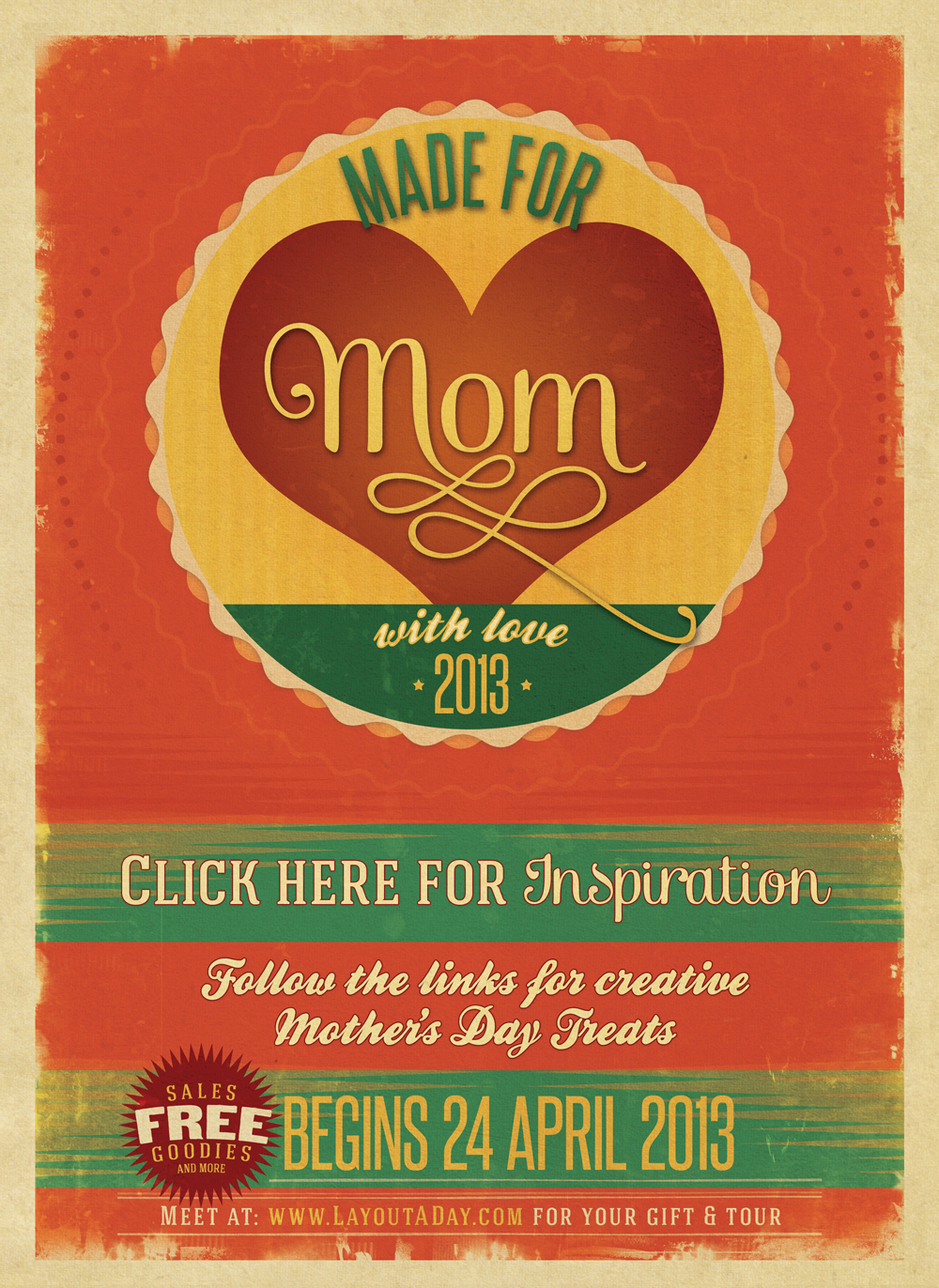 In case you have missed something along the way here's the full line up!
I would love to see the scrapbook pages you create about your mom. Leave me a link to your page in the comments or send me a photo by email.  alice(at)scrapbookwonderland.com
Happy Scrappin'!
Alice.