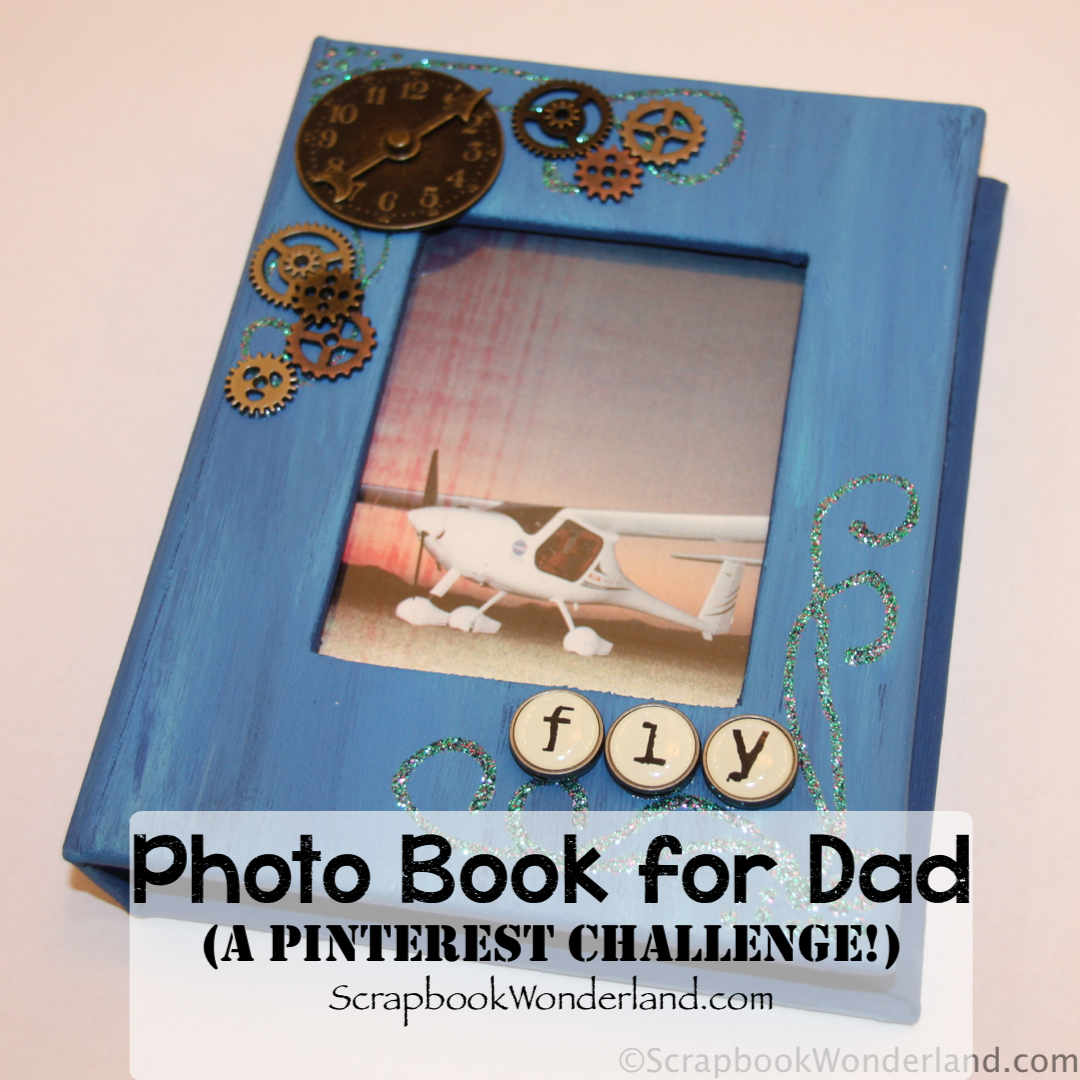 Do you find Father's Day a tough day to find inspiration for? This year I wanted to create something that my husband would really love and find useful.
I thought that a photo book would be a great idea. He is always flying to events and people are curious about his fast and sleek little airplane. I made this book like a small little brag book for him to keep in his airplane so he can pull it out and show off photos from his adventures.
I was inspired to create this book by a pin I saw on Pinterest, but it was NOT a photo book project. I saw a picture of a clock that had different types of airplanes on it instead of numbers. Suddenly, I knew I needed to make a photo book! Isn't it funny the way we can be inspired sometimes?
I'm posting this project in the Father's Day Pinterest Challenge at ArtfulAdventuresZone.com
For more fantastic Father's Day inspiration check out the Challenge entries!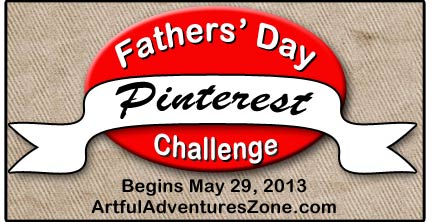 If you enjoyed this post sign up for the Scrapbook Wonderland email list. You will receive more useful tips and inspiration right in your inbox.
Happy scrapping!