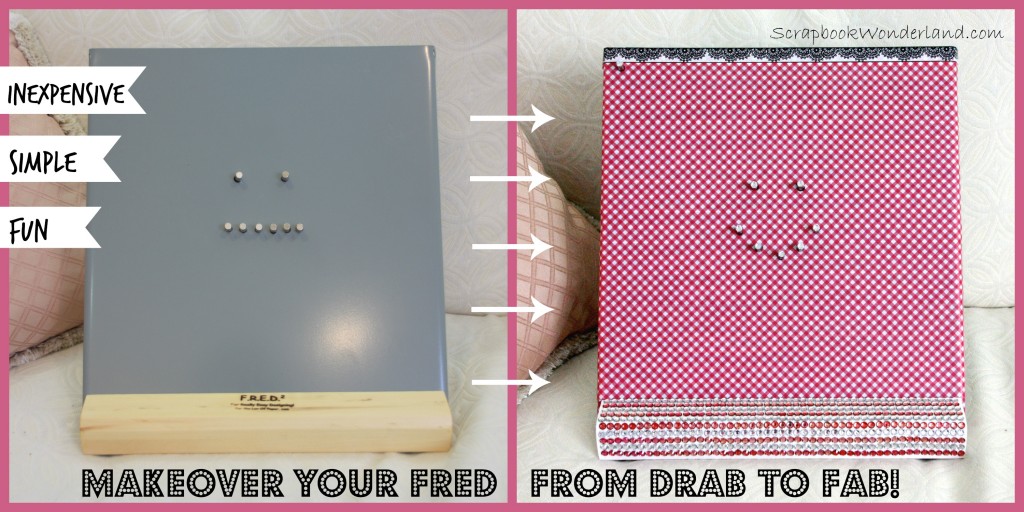 I recently discovered the coolest tool for scrappers! Ok, I technically didn't discover it, my friend Kimberly did, but she was super-awesome and hooked me up with one, so either way I'm happy!
Meet FRED2.
(For Really Easy Designing version 2) It's a scrapbooking easel that you can set up easily, carry with you, or leave in your crop space.
The cool thing is that you use strong magnets to hold your project together as you create it, and it isn't taking up all of your table space!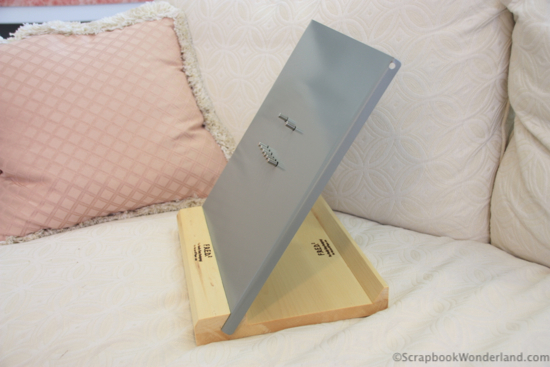 Now, you have to know that I think FRED2 is a brilliant idea, but honestly the colours just weren't doing it for me. Grey metal with a natural wood base is nice, there's nothing wrong with that per se.
But I really think FRED2 was just waiting for a makeover, and I just had to oblige!
Feast your eyes on this!
Does this makeover change the functionality of FRED2? No.
Does this makeover make FRED2 way more awesome? ABSOLUTELY!
Would a FRED2 make your scrapbooking easier? If you'd like to get one you can find it here: fortheluvofpaper.com LINK BROKEN
EDIT: It appears the company has gone out of business. 🙁
If you like the magnetic easel idea you might want to look at the Scrap N Easel instead. Find it on Amazon here:
http://bit.ly/scrapneasel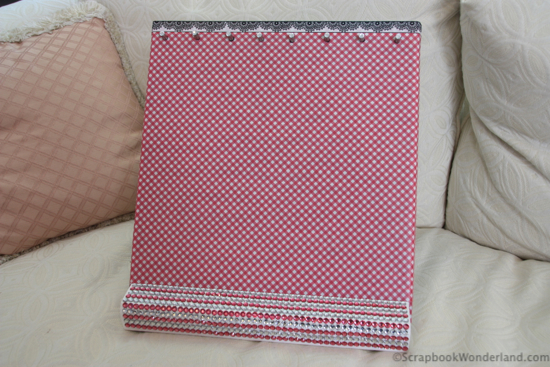 The great thing about this makeover is that it was inexpensive, simple and fun! The sparkles and washi tape were from the dollar store and I used a bit of paint that I had on hand. My total cost for this makeover project is easily under $5! The great thing is if I decide I need to change it I can remove the washi tape and try something new.
Now that my FRED has had its makeover it is the perfect addition to my scrapbook space, it is both useful and beautiful!
If you like this project you might want to check out how I blinged up a clipboard in this post HERE.
I hope that this project will inspire you to look at the items around you and realize their potential to add both function and beauty into your life!
Let your creativity shine!
Alice.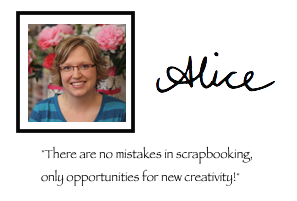 Love this idea? Want more great tips to make scrapbooking more fun AND easy? Sign up here for our email list. We only send out cool and useful ideas because we hate spam as much as you do.