Is your life so busy that it is hard to feel inspired to create? You know that you are making the memories you will want to document, but how do you use your busy life to inspire your creativity?
Let me introduce you to Monica Bradford.
Monica is an experienced scrapbooker, or as I like to say, she's been around the scrapbook block. You may know her from ScrapInspired.com. Monica found herself scrapbooking events, but wanting more. She wanted inspiration. (Does this sound familiar to you?)
Luckily for us, after finding the inspiration in her life Monica is ready to pass on that inspiration to us!
This Friday, January 18th, is the first day of Monica's online, interactive class: Your Life… Inspired. I could give you all of the details here, but she can explain it so much better herself!
Click here to view more details
Short recap… in case you didn't check it out yet! Here's what you'll receive in her class:
Two weeks of daily inspirational emails
5 actionable prompts to get you inspired
5 original layouts and process videos showing you creative ways to document your inspiration
Access to a Flickr group where fellow members can share projects, ask questions, and get personal feedback from Monica
A bonus Instagram project idea for documenting your inspiration!
All for only $29!

I believe this is the kind of class that can change the way you scrapbook. It will show you how to make your pages more meaningful. I can't wait for Monica's tips on how to explore my creativity while taking a deeper look at my life!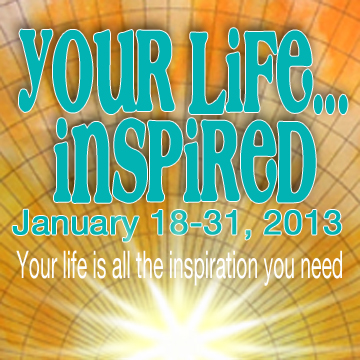 When you decide to take this class say hi to me in the Flickr group… 'cause I'll be there getting inspired by my life too!
Click here to Register!
Happy scrappin', and scrap inspired!
Alice.
P.S.  Monica has other classes you might be interested in too!  I've taken her All I Really Need to Know About Journaling I Learned in First Grade class and it is truly amazing!!
Click here to visit Monica Bradford.
P.P. S.  If you want to see just how adorable and creative Monica is check out her hilarious video! (It was featured on Becky Higgins 12 Video's of Christmas series!)