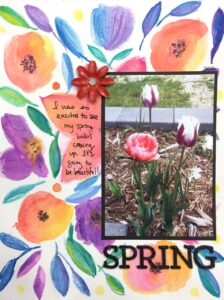 Happy Spring!
As today is the first day of spring I thought it would be fun to celebrate spring with a spring-themed blog hop. After you check out this sweet spring layout don't miss the link for the hop to see some more spring-inspired projects!
Lately I've been so inspired by watercolour. It seems to be everywhere I look.
Now, let's get real. I'm not a watercolour artist.
But I'm so inspired that I've been playing! Isn't that the best?
Not everything has worked out quite the way I wish it would have. I've had some pretty bad watercolour disasters. I've made some ugly stuff. So I threw it out and tried again.
I haven't taken any classes or even watched some tutorials that might have helped. Hmmm… why haven't I done this? That's a pretty good idea, and maybe then I'd have fewer watercolour disasters.
Moving on.
This weekend I saw a gorgeous gift bag and I knew I had to do something with it.
I took a quick picture of the bag…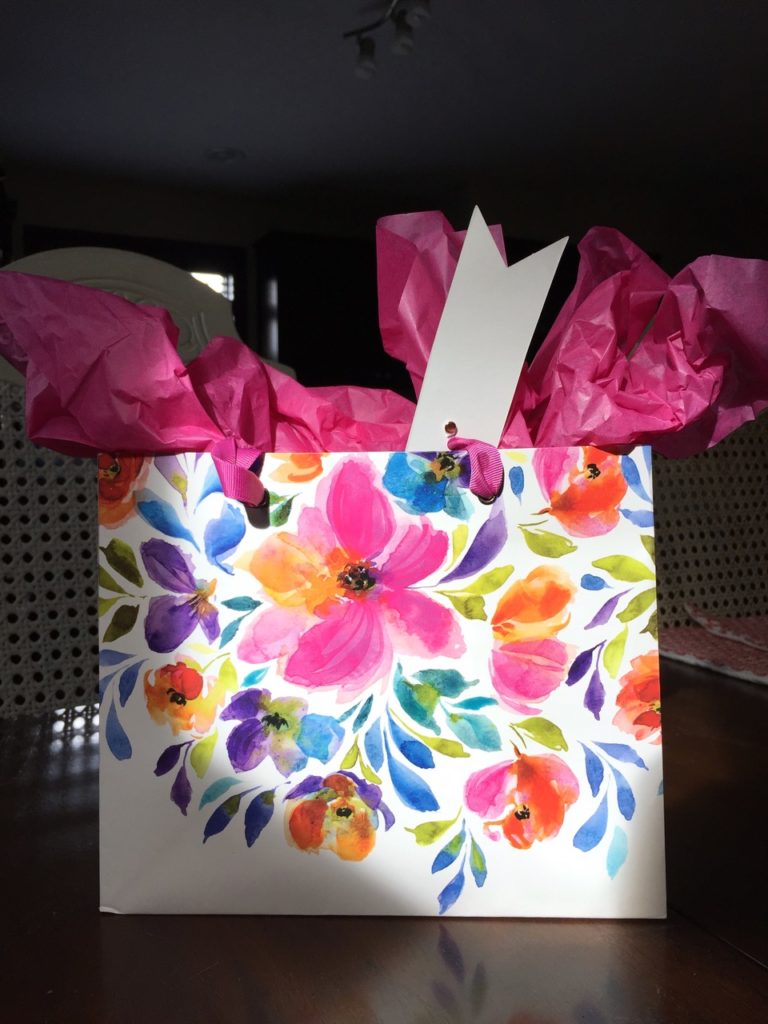 The bag wasn't actually mine, so I couldn't just chop it up for my scrapbook, so I thought perhaps I should play with my watercolours to see if I could emulate the beauty of the bag.
It's obvious the creator of the art on the bag knows what they're doing, so it's the perfect piece of inspiration.
Here's my creation. I'm pretty happy!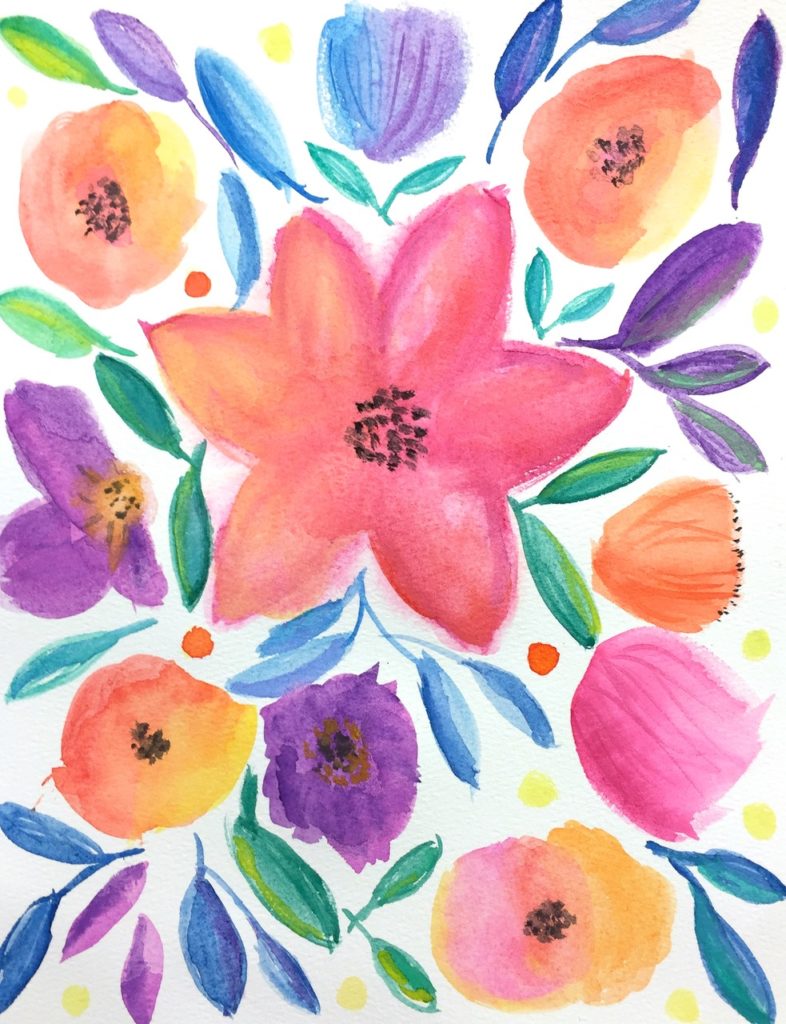 I realized I hadn't added any pictures of my spring flowers to my 'gardening' scrapbook. (Yes, I have one those. I'm not much of a gardener, so I feel I must be diligent about enjoying my small triumphs.)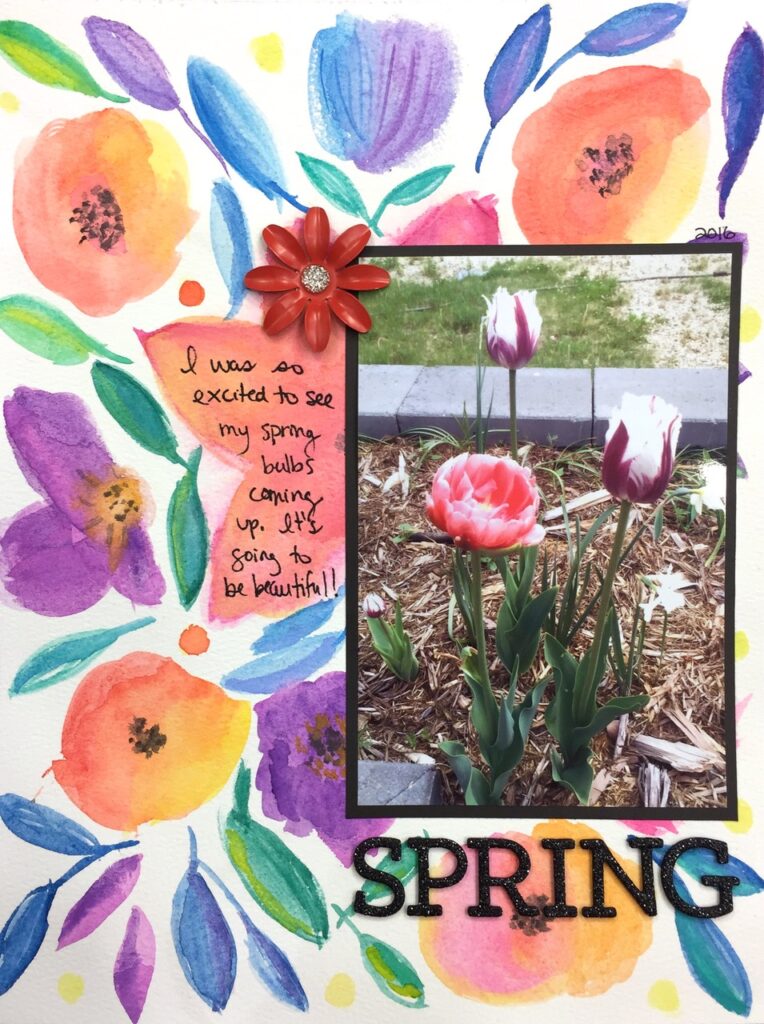 As you can see with the pretty background paper I didn't need much embellishment.
I matted the photo on black cardstock so it would pop from the background, added the Heidi Swapp letters for the title, used a Copic Multiliner pen for the journaling, and added a little metal flower from Close to My Heart.
Done!
What is inspiring you this spring? Are you going to be doing some watercolour? Do you have any video suggestions I should watch to help my watercolour technique, I'm all ears!
Hop on over to Alison's blog, Alison Day Designs where she's posting about sunshine, flowers and rebirth to celebrate spring!
Happy spring!
Alice.