Are you ready to get creative with stamps? Let's make your own background or patterned papers! It's EASY!
Watch this short video to learn these tips and tricks so you can create your own gorgeous background and patterned papers too!
First… let's talk PERFECTION.
There is no such thing as perfection in stamping. If you can't live with that… BUY your patterned papers!
I'm not just saying this to be funny.
Stamping is full of imperfections and little things that just don't turn out as planned. If those kinds of things will drive you crazy, why would you do that to yourself?
If you can find the beauty in the flaws then you'll survive a bit of stamping fun!
TRICK… Foam is your friend!
To get nice, crisp stamped images put a layer of foam under the paper you are stamping onto. This will help you have even pressure on your stamp and will result in fewer holes and gaps in the finished stamped image. Yay!
Tip… Big guys first.
If you are stamping images of various sizes start with the largest and leave the smaller ones for last. This way you can fill in any awkward spaces with the small stamps. Sneaky, right?
Over the Edge… it's a good thing!
For a more natural look stamp some of your images right off the edge of the paper. BUT… be sure to re-ink your stamps well before you use them again. (or you'll end up with awkward lines >>> insert panty line joke here <<< (or just pretend I did!) 😉
2 is better than 1
Like most things in life 2 really is better than one. Some of my favourite stamp sets have two stamps that work in stages or layers. This is called two-step stamping and it helps to give you greater variety and options for creativity… if you see two-step stamps, grab 'em!
It's playtime!
The best advice I can give you is to play and experiment with your stamps. The more you stamp the more comfortable you will be using them. Unleash your creative potential by playing with your stamps!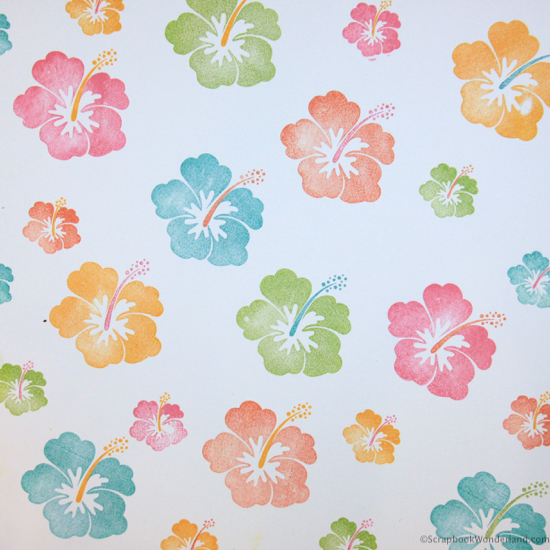 Still Need Perfection?
Maybe theres IS a way to find perfection in stamping! Have you ever wanted to try this digitally? You're in luck because my friend Karen from Photos Kept Alive has a tutorial showing you how to create patterned 'stamped' papers using Panstoria Artisan.  CLICK HERE TO CHECK IT OUT.
Do you have a great tip for stamping? Share it in the comments!
Let your creativity shine!
Alice.