Shimelle's new Box of Crayons collection brings all of the fun and vibrancy of the rainbow to your scrapbooks. Inspired by the whole box of crayons this is a very colourful collection. With fun images like: pencil crayons, a toucan, ice cream sundaes, strawberries, and an adorable chameleon you'll find the perfect embellishment for your layouts.
The phrases include sentiments that represent "real life" and a mix of aspirational phrases you'll be able to add the right words/thoughts to your layouts.
There are lots of fun elements in this collection like navy blue sparkle word Thickers, lots of options for colourful letters, shaker stickers, puffy stickers, photo corners, and of course cameras. Shimelle makes sure there are cameras in every one of her collections.
Are you ready to add some Box of Crayons to your scrappy stash? I'd be so grateful if you'd use these links! (Just click the images below!) *affiliate links
Here are some of the products I can't wait to get:
The 12×12 Project Pad that Shimelle shows in the video, it includes specialty paper and some stickers and cardtstock. I REALLY, REALLY want that chameleon paper… ooh!!!
Here's the gorgeous vellum foiled paper.
The 6×8 Paper Pad

Alpha Thickers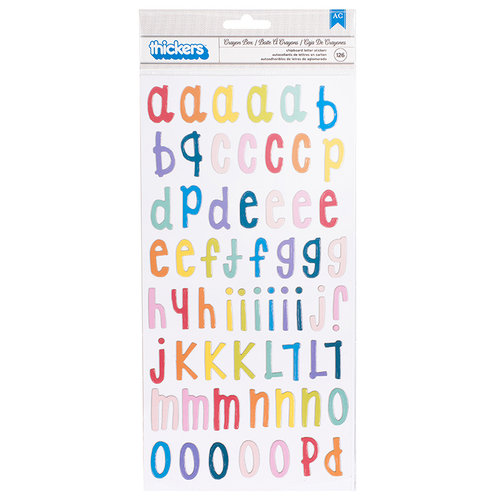 Navy Word Glitter Thickers

Alpha Sticker Folder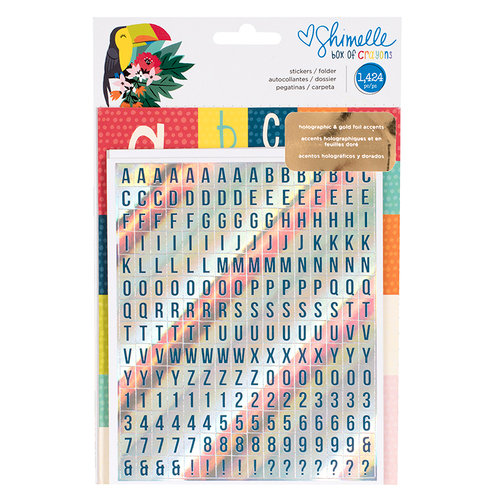 Glitter Enamel Shapes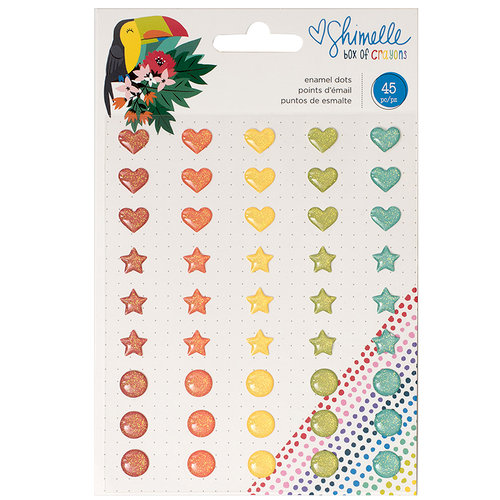 Glitter Shaker Stickers

There are so many fun things I want to use in my own scrapbooking from this Box of Crayons collection. What are you the most excited for?
Happy scrapping!
Alice.
*Affiliate links allow me to share great products with you. If you shop using one of my links I receive a small commission. It doesn't cost you extra and I really appreciate your support. Thank you!