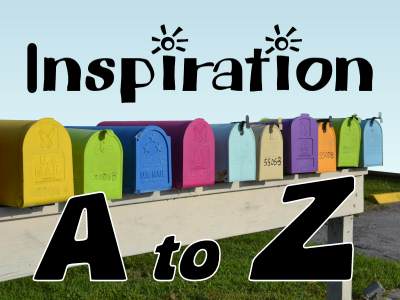 My friend Carole from the Scrapbook Campus is hosting a FREE event in March. It's called Scrapbooking from A to Z.
She has created an email series with 26 emails, one for each letter of the alphabet. (That's why it's called A to Z. Do you say zee or zed? I'm a zed girl, but either way the info will be fabulous!)
Sign up! Then starting March 1 you'll receive an email each day, for 26 days, with cool scrapbooking inspiration related to a letter of the alphabet.
Sign up for Inspiration A to Z!
I've seen a sneak peek at some of the layouts she'll be sharing and I wanted to make sure you don't miss out, so be sure to sign up before March 1. (You may even see some AMAZING stuff from the one and only… me! Lol!)
There's no strings attached. Sign up. Get the 26 emails. Be super inspired. It's that easy.
You can read more about it and sign up here:
Happy scrapping!
Alice.
P.S. If you sign up and decide you don't want to receive the Inspiration A to Z emails it's super easy to unsubscribe again. There will be a link at the bottom of each of the 26 daily emails.
P.P.S. Don't forget to tell your friends!