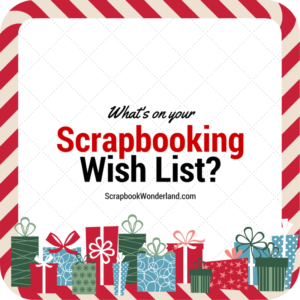 Christmas is almost here!
If you are a scrapbooker you know that non-scrappy people can have a very difficult time shopping for a scrapbooker.
Just because they found a great deal on some zig-zag scissors and 20 year old Hot Off the Press paper doesn't mean that you are going to be thrilled to receive them. Ugh!
I've found the best way to help them out is to create a scrappy wish list filled with exactly the right things! (Taking it one step further I'm linking each of the images straight to the shopping cart at Amazon! No mix ups=Happy Alice!)
PRE-CHRISTMAS SHOPPING
The one thing I had to treat myself to BEFORE Christmas is the new Heidi Swapp planner. I've been looking at lots of planners and I've finally settled on hers. The ones from Simple Stories Carpe Diem planner came in a close second for me, but in the end I like Heidi's designs a bit more. One upside to the Carpe Diem planners is that they come in amazingly beautiful colours! (Aqua, Robin's Egg, Coral, Pink, Black and the lovely Platinum.)
The gold dots are gorgeous! I really like that she has a pack of date stickers, as the planner itself is undated, which is great if you don't start a planner in January and want to start in September or any other month. You'll have to see the rest of the planner add-ons too… swoon! 😉
TOOLS
Speaking of Heidi Swapp, something else on my scrappy wish list is the Minc products. I'd love to create some beautiful foiled artwork and embellishments for my scrapbooks. The only reason I don't have it already is because I tried to convince myself I really didn't need it. I was wrong!  I've heard that you can do the foils using a laminator machine. Maybe I don't need the machine, but just some of the foils? I don't really know how I managed to hold off for so long.
I just saw the new Alphabet punch board from We R Memory Keepers. (If you don't follow them on Periscope yet… they are just getting started but they started with a bang!) Technically this won't be out until January, but it's still on my list. One of the reasons I know it will be great is that I totally love the Envelope Punch Board!

Something I'd really like to play with is the Project Life Fuse tool! I've seen some super crafty projects created with this tool and I feel that it opens a world of opportunities with your plastic page protectors.

More circle punches! I ADORE my circle punches and use them for all kinds of things. It's time to replace a few, and add probably add a few more sizes.
One big ticket item on my list is the Cricut Explore. I've held off from buying this as it's such a big ticket item. I'm still not 100% convinced that I need the upgrade from the Expression, but I have heard such great things that my resolve is starting to be worn down. My problem with these machines is setting up my materials. I actually prefer to use a punch or even a metal die, as it's faster and easier… that is until you need multiples of something, or a title, and that's where a Cricut machine truly shines! (Hello Christmas cards!) Hmmmm…. I'm leaving it on the list.

MONTHLY KITS
If you are not receiving a monthly scrapbook kit yet I have a couple of suggestions. Monthly goodies arriving by mail… what could be better? 😉
I LOVE my kits from
Gossamer Blue
. The kits have gorgeous papers and embellishments.
I've heard wonderful things about the
Felicity Jane
kits so they are definitely worth a peek. Their packaging is gorgeous too!
Close To My Heart
now has kits that would be a perfect fit for creating your own monthly kits! Check out the Workshops on the Go, and the Workshops Your Way. (P.S. this link is only for Canadians! Shopping in USA? Try my friend
Beth's shop HERE
.)
ALWAYS ON MY SCRAPPY WISH LIST
Thickers. I use them all of the time. If I get duplicates it doesn't matter because you always run out of letters. Thickers are a great thing to receive!

Sparkly, shiny, glossy embellishments. If it shines I know it will find a place in my scrapbooks, so there's a lot of options!
Gift certificates for a REAL scrapbook store. Okay, I don't really love gift certificates, BUT… the one exception is to a REAL scrapbook store. Going in and being able to pick out a bunch of scrappy goodness is AWESOME, so I'd recommend that someone pick out one little embellishment and enclose the certificate with that!
(If you live near Edmonton, Alberta, Canada be sure to check out The Urban Scrapbook!)
White gel pens from Signo. These are THE BEST white pens for writing on dark papers. I've talked to a LOT of scrappers about this and so far this is the best suggestion everyone seems to have. They don't last forever, so it's nice to have a spare on hand!
MORE SCRAPPY WISHES!
My friends Lisa, Beth and Danielle are also sharing their wish lists today!
Lisa is at My Kreative Pursuits
Beth is at Scrapping Wonders
Danielle is at Scrapper on the Street
SCRAPBOOK CHRISTMAS IN JANUARY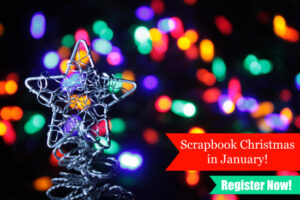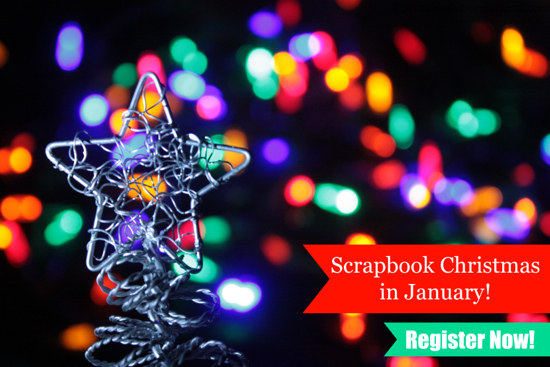 If you haven't started your Christmas scrapbooking yet I have the perfect way for you to avoid the pending guilt! Join the Scrapbook Christmas in January class! You'll find out how to capture the memories now and scrap them in January! Click here to scrap your Christmas guilt-free!
I'd love to hear what's on your scrapbooking wish list too! Share in the comments! I hope you have a a magical Christmas.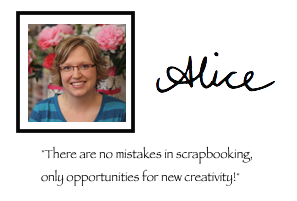 *This post contains affiliate links. I only share products I truly use/like and feel good about sharing with you!