Are you ready to explore the wonderful world of printables?
Join Lain Ehmann and Amanda Wittenborn in this free Scrapinar TODAY!
(Fun fact: Scrapinar=Scrapbooking Webinar)
Hurry over and sign up. If you can't make it to the class when it's live, sign up anyways! The replay will be available for a a couple of days. 🙂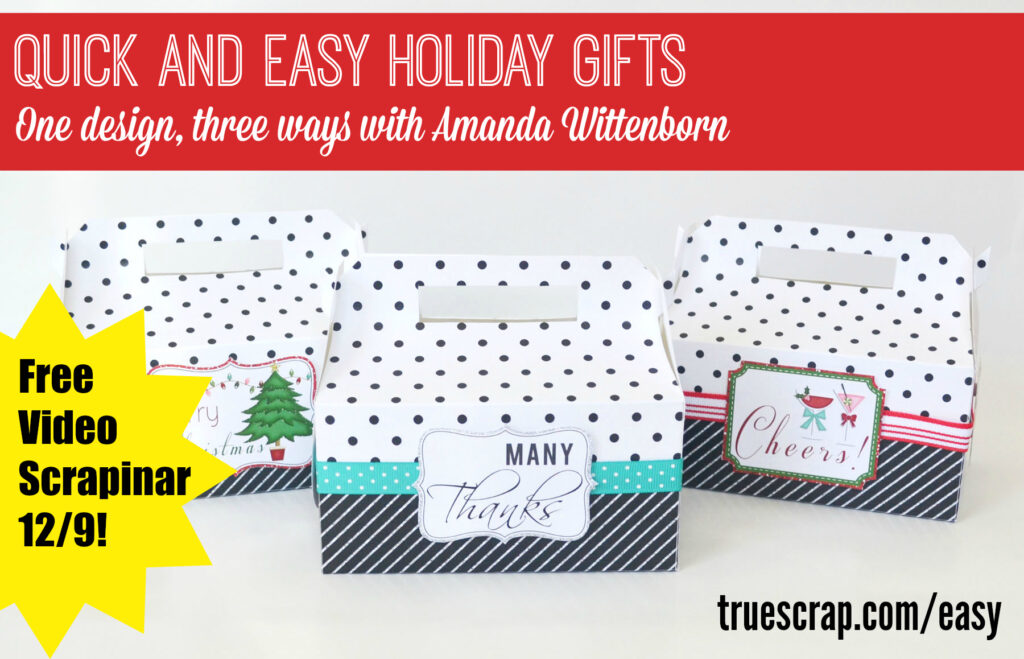 Did you know?
After the Scrapinars disappear, they aren't "exactly" gone forever. They become part of the ScrapHappy vault.
What's that you ask?
ScrapHappy is a place for people who love to scrapbook. I've been a ScrapHappy member for over two years now and I feel like I have found my online family. I have friends that understand the passion that I have for sharing my stories.

Of course it's not just about the friendships, membership comes with a lot of perks. Three times a year there are amazing LOAD (layout a day) challenges! The Scrapinars are available exclusively to ScrapHappy members. There are also monthly sketches, hang outs and a vibrant Facebook group for members to share their creations and make connections.
There are reunions too!
If you'd like to join the ScrapHappy family there is an amazing deal coming up on the 11th! Lain is in the middle of 12 Deals of Christmas and Day 11 (December 11th) is a SUPER special on ScrapHappy membership!
So, come on over and join the family!
I hope you have a wonderful day!
Alice.