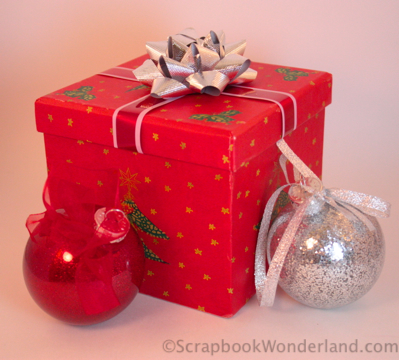 Day 22: Christmas Presents
Presents at Christmas are a BIG deal. Let the presents shine on your scrapbook pages too! Here's a few ideas to get you started.
Photo Ideas:
Photos of you shopping, or your kids shopping for Christmas presents (use your cell phone camera!)
Pile of presents under the tree
Capture your excited child holding the wrapped present
Your child unwrapping their gift
Your child with their present
Journaling Ideas:
How excited was the child before they opened the gift?
What was the reaction to the present?
Why did you choose this item for the recipient?
Do you have any memories about special Christmas presents from your childhood?
BONUS!  Title Inspiration (Beyond "Christmas Morning")
Gifted
The Gift of Joy
The Magic of Christmas
All I Want for Christmas
Under the Tree
Christmas Cheer
Naughty or Nice?
Present Time!
I hope you are inspired to capture the magic of Christmas presents on your scrapbook pages. Leave me a comment with your favourite title for a page about unwrapping presents.
P.S. I used a child for the examples above, but the same thing applies to friends, siblings, parents, etc!!
Join us tomorrow for Day 23: Christmas Dinner