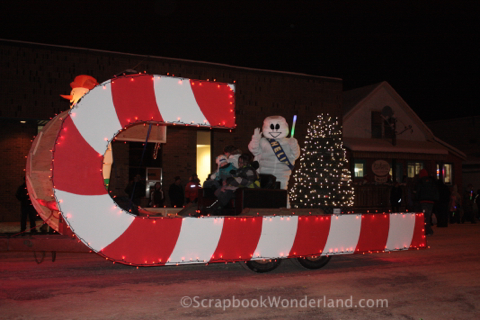 Day 8: Christmas Parade
My hometown has a Christmas Parade every year, and it's an event not to be missed! It's not just a parade. There's a Christmas market. Stores stay open with special late night shopping promotions. You wander up and down mainstreet bumping into old friends and acquaintances.  They start a huge bonfire in the middle of mainstreet. There is free hot chocolate available at several businesses. There are sleigh rides. Santa visits! You can get a photo with Santa for a couple of bucks. The floats in the parade still throw candy for the kids.  Doesn't this sound like the perfect opportunity to capture the magic of Christmas?
Even if the parade in your town doesn't have these small-town characteristics I'll bet there are plenty of great opportunities to Capture the Magic!
Photo Ideas:
The kids anxiously waiting for the parade to begin
The parade floats
The kids' reactions to the floats
The characters that accompany the floats
Any interactions between the float characters and your kids
Other activities held in conjunction with the parade
Journaling Ideas:
Were your kids excited to go to the parade?
What part were they looking forward to the most?
How did they respond when the saw Santa?
What was their favorite part?
Explain what the conditions were that night (day).  Was it cold? Snowy?
Do you have memories to share from your childhood?
How is your child's experience different (same) as yours.  Are you just as excited as they are?
The Christmas Parade will be a great addition to your Christmas scrapbooking pages. I hope this inspires you to include the Christmas Parade in your scrapbook this year.
Join us tomorrow for Day 9: Christmas Parties/Concerts