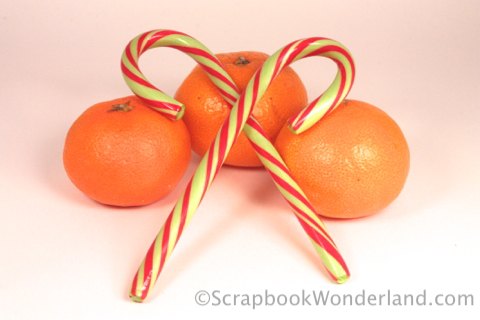 Day 5: Christmas Candies
Who doesn't like candy? Even better is Christmas candy. There's something about the fact that you only eat it once a year that makes it special.  Do you make Christmas candy? That's an awesome opportunity for scrapbooking! Even if you buy your treats, that is no reason to leave them out of your Christmas scrapbook pages.
Photo ideas:
Gather your favorite candies to make a pile of treats.
Create a custom piece of candy-covered home decor.
Fill vases with your favorite candies.
Photograph your child eating a candy, or eyeing them up!
Photograph the whole family enjoying them together.
Journaling ideas:
Make a list of everyone's favorite Christmas candy.
Make a matching chart to show everyone's favorite candy. Put photos of family members on the left and candies on the right.  Have your kids draw lines to connect the candy to the person.
Create interactive flaps that you lift to reveal each person's favorite candy.
Do you have childhood memories of special candies or treats? Tie those into the journalling on your page.
What is your favorite Christmas candy?  Do you love candy canes, gum drops, chocolate covered cherries, peanut brittle, popcorn balls… or is a Christmas orange your idea of the perfect treat?  Share your favourites in the comments!
Join us tomorrow for Day 6: Christmas Beverages