After a nearly a month without scrapbooking it was time to get back to it!
I loved the kits from Gossamer Blue this month and my layouts came together easily.
First up the traditional 12×12 layout using the Gossamer Blue June Scrapbooking Kit.
Here's the replay video:
I started by showing the end of school photos I had of my sons. I had very nice pics… and then I had this one. It was obvious which one needed to be used! My older son was making fun of my younger son… Joe was graduating and won't have to go back in the fall, while Ryan will.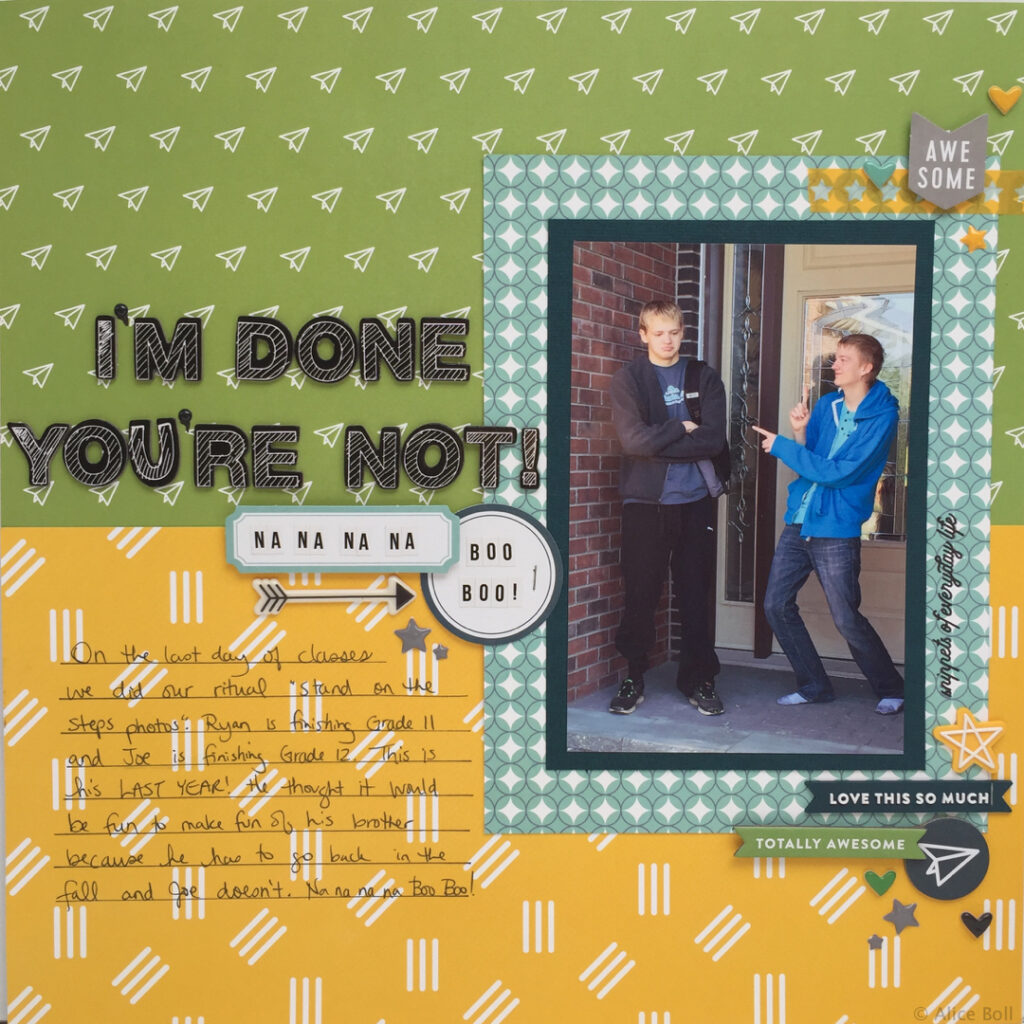 I considered a couple of options for the background. I liked the idea of doing half and half and almost chose a different paper. After getting some feedback from the live audience I knew that the green and yellow together were the right choice.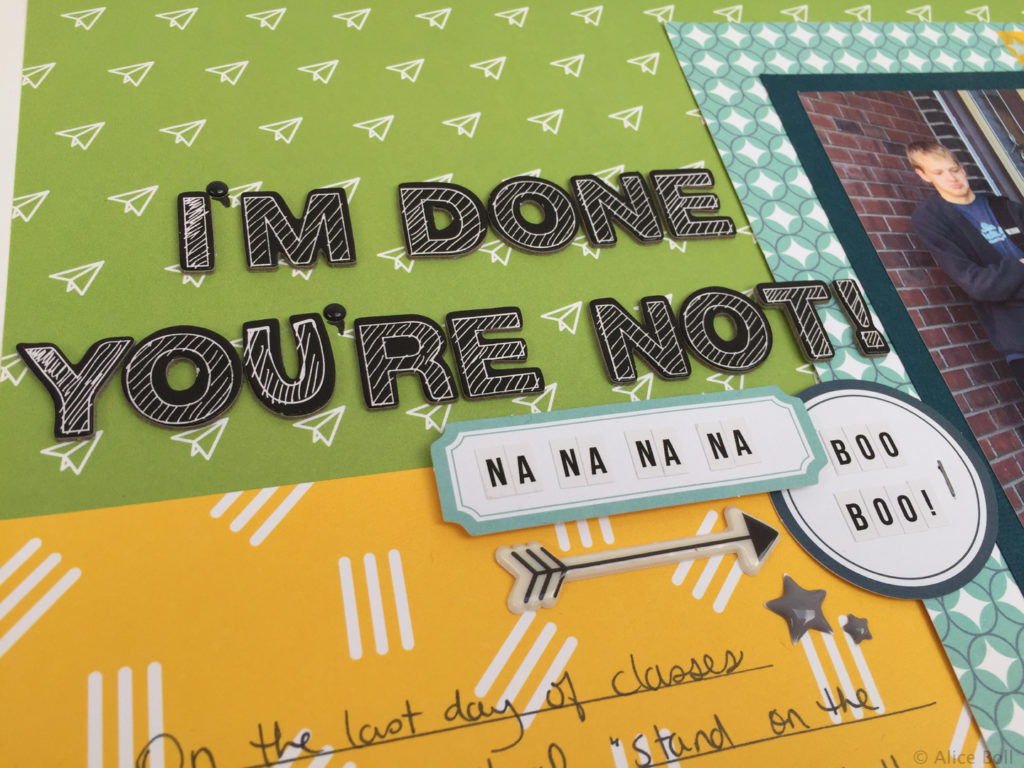 I went on a quick hunt for Thickers and loved these ones. They seemed perfect for a page about teenagers. I added the Na na na na boo boo with Teresa Collins sticker letters. I've used these a million time and they are awesome!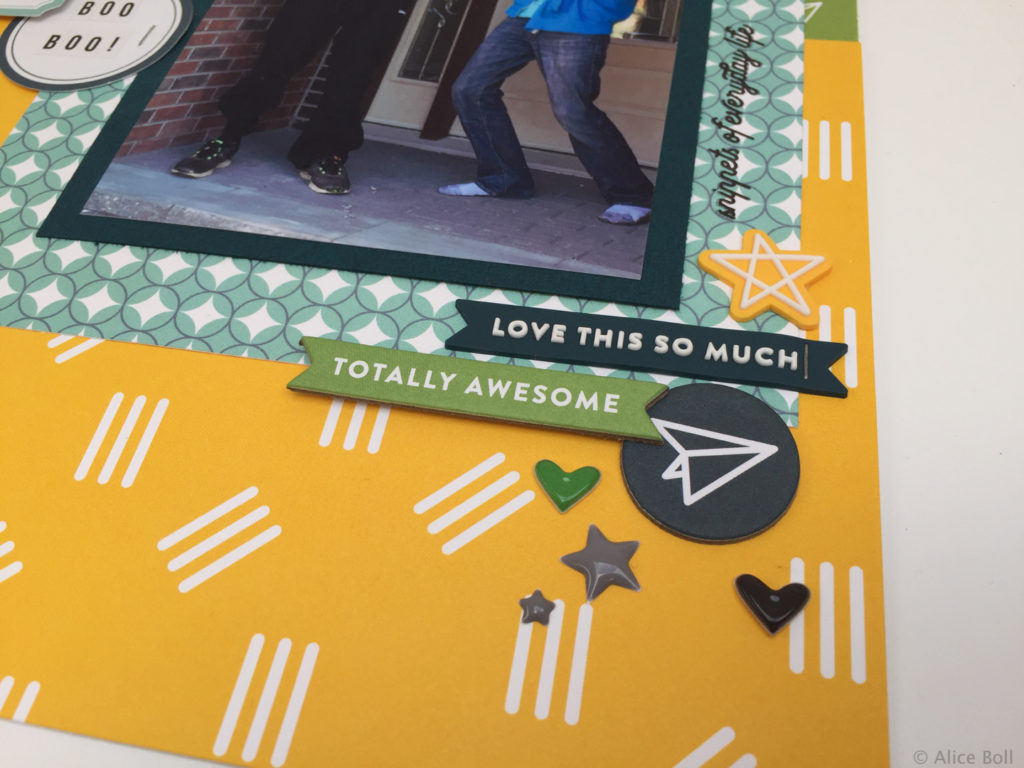 The lower right embellishment cluster has chipboard stickers, rubber embellishments, puffy stickers and enamel dots. I used scor tape to hold the rubber embellishments, and one has a mini staple too.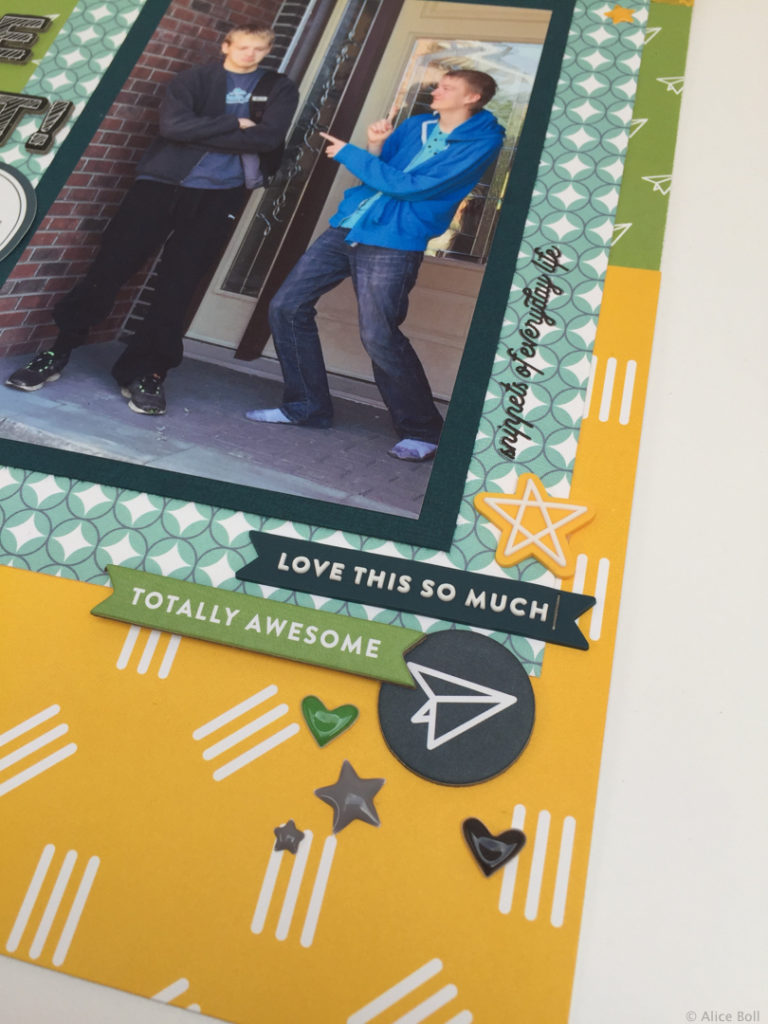 I also stamped alongside the photo.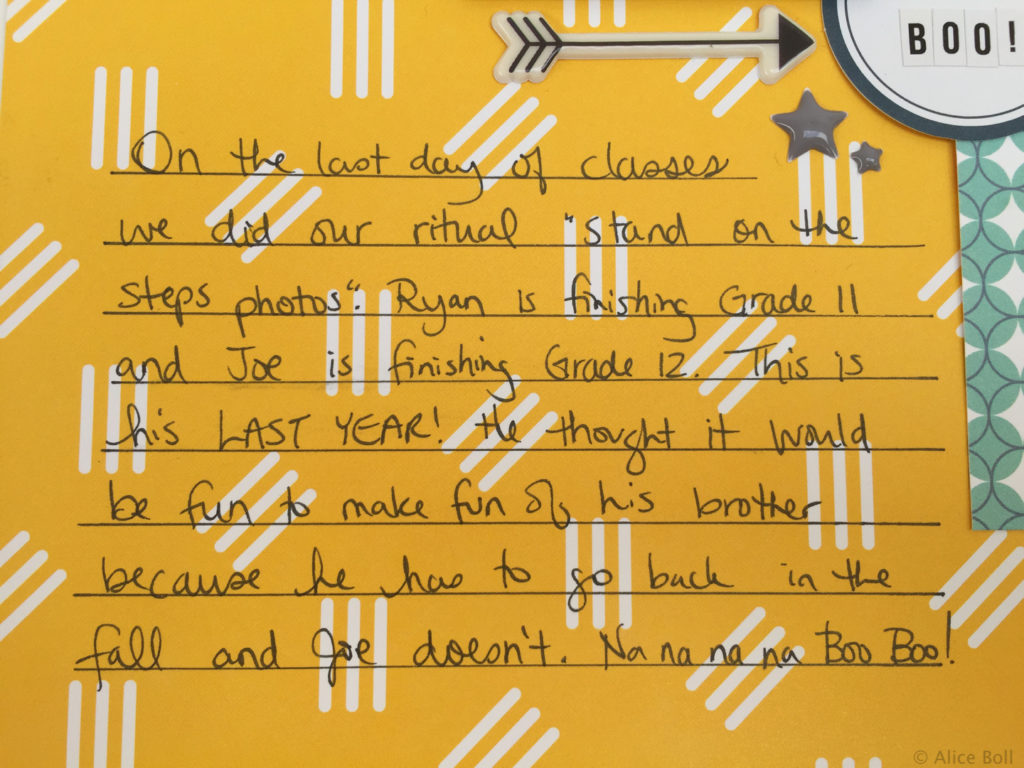 I drew the lines using my ruler and added my journaling. I like to repeat the title in the journaling, I think it ties it all together.
Using a kit is a great way to speed up your scrapbooking process. You don't have to go looking for supplies as everything matches and works well together. The designers that design the kits for Gossamer Blue are great at making sure all of the colour tones and patterns are great for mixing and matching too!
After creating the 12×12 layout I moved on to the pocket page using the Gossamer Blue June Life Pages Kit.
Hope you'll join me live next month. Sign up for the Scrapbook Wonderland email list HERE.
Happy scrapping!
Alice.