Yay! Today I scrapbooked. Don't you love it when you can say that?
I scrapbooked live online for Scrapbook Live. I used the August scrapbook kit and life pages kit from Gossamer Blue.
Today's layouts focused on a recent trip I made with my family to British Columbia, Canada. (We live in Alberta, so it was a 9 hour car ride.)
Watch the replay:
Here's a peek at the layouts I created. (Journaling was done off camera, after the Live event.)
12×12 Layout: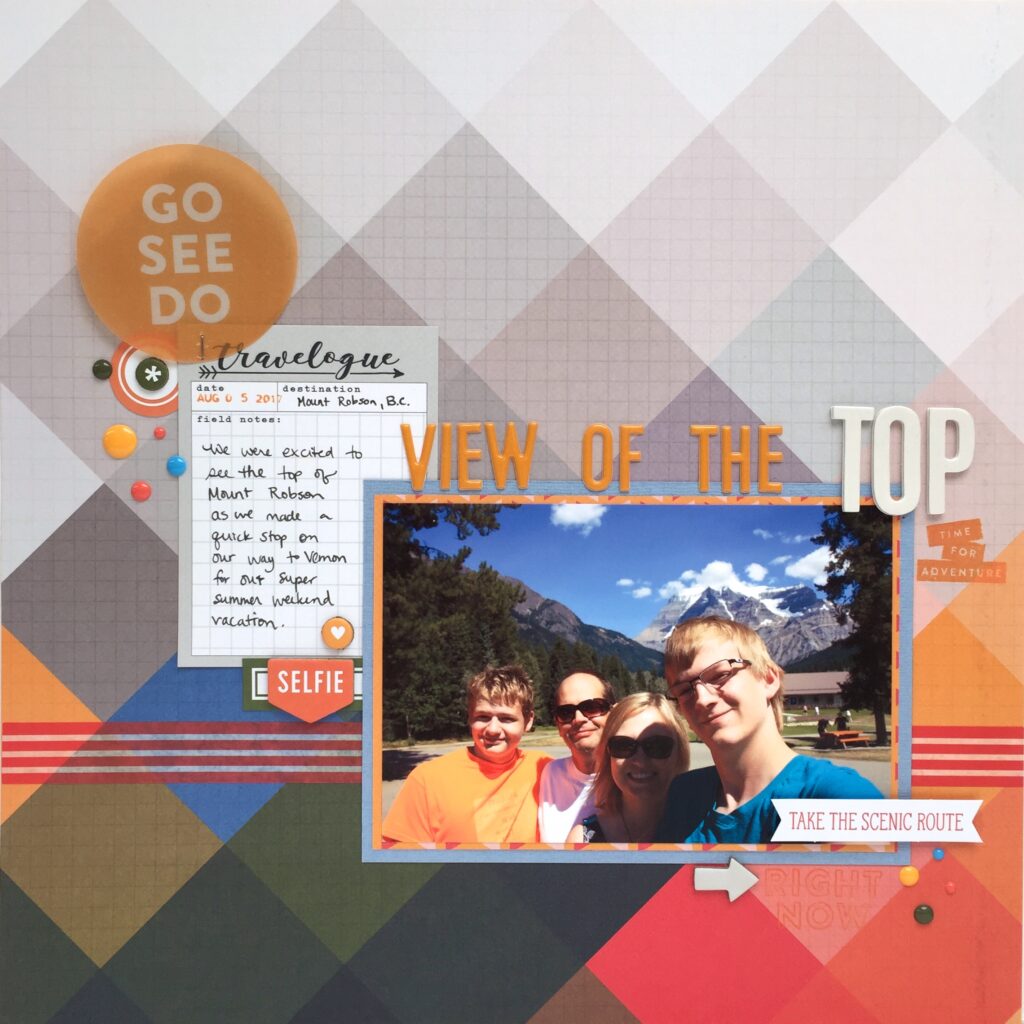 During the video I called this page View From The Top. After I decided that I'd rather call it View Of The Top so I changed it. I'm the boss of my layouts so I decided that would be just fine! 😉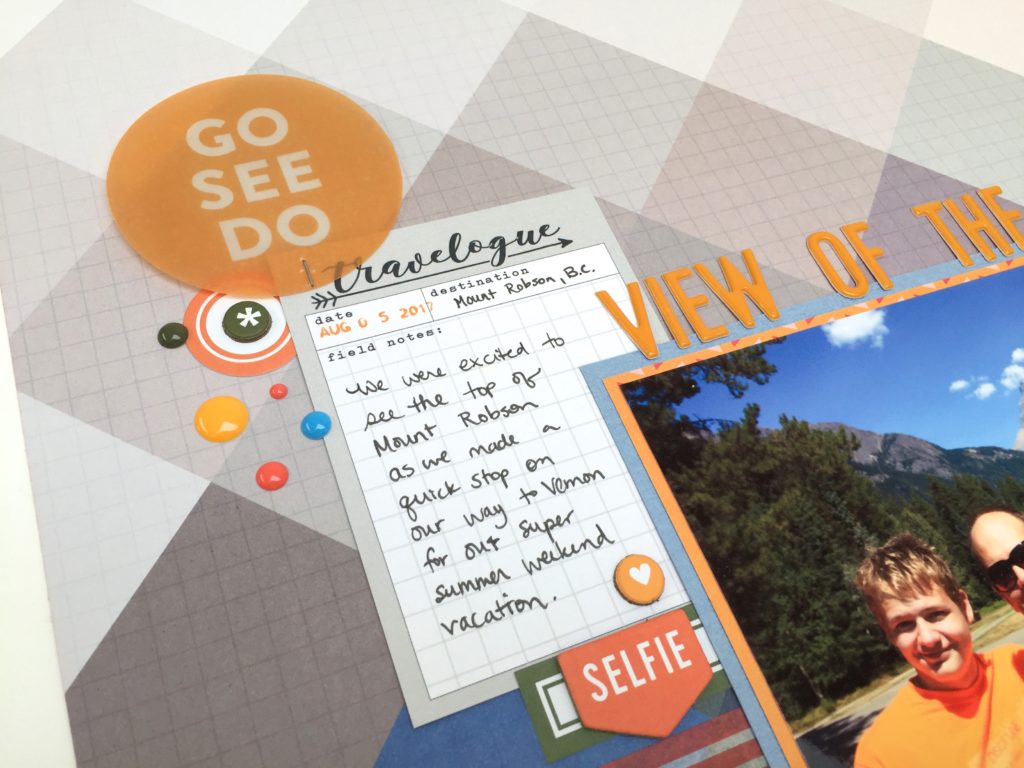 I also added a couple more embellishments.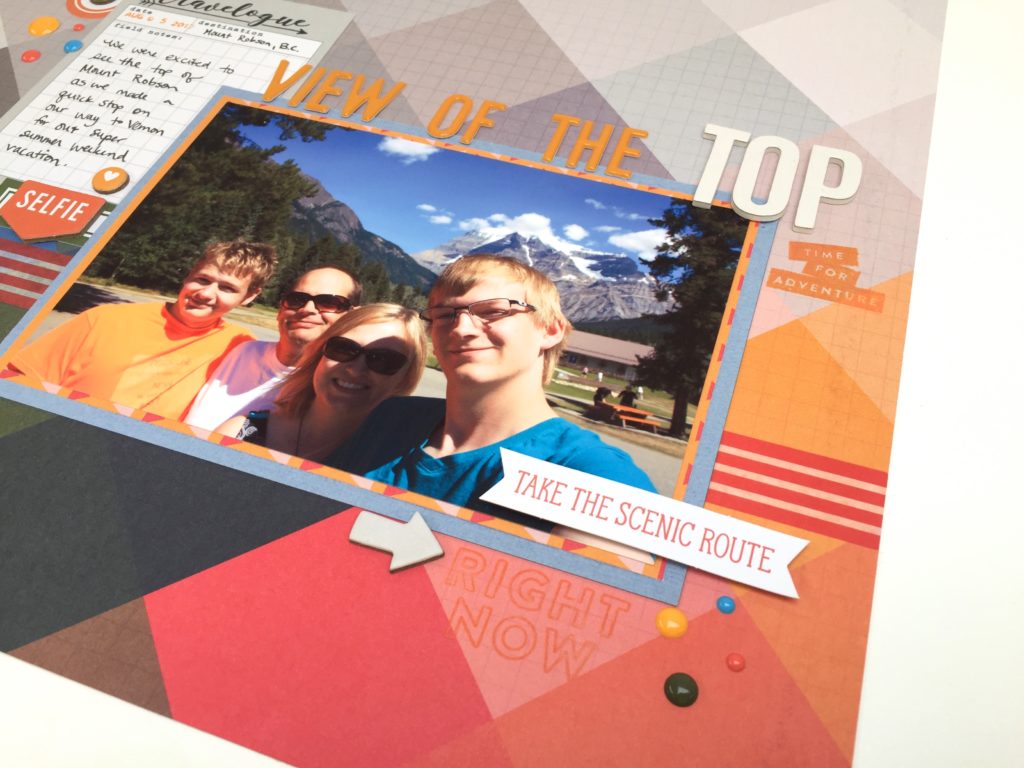 Pocket page: (Left)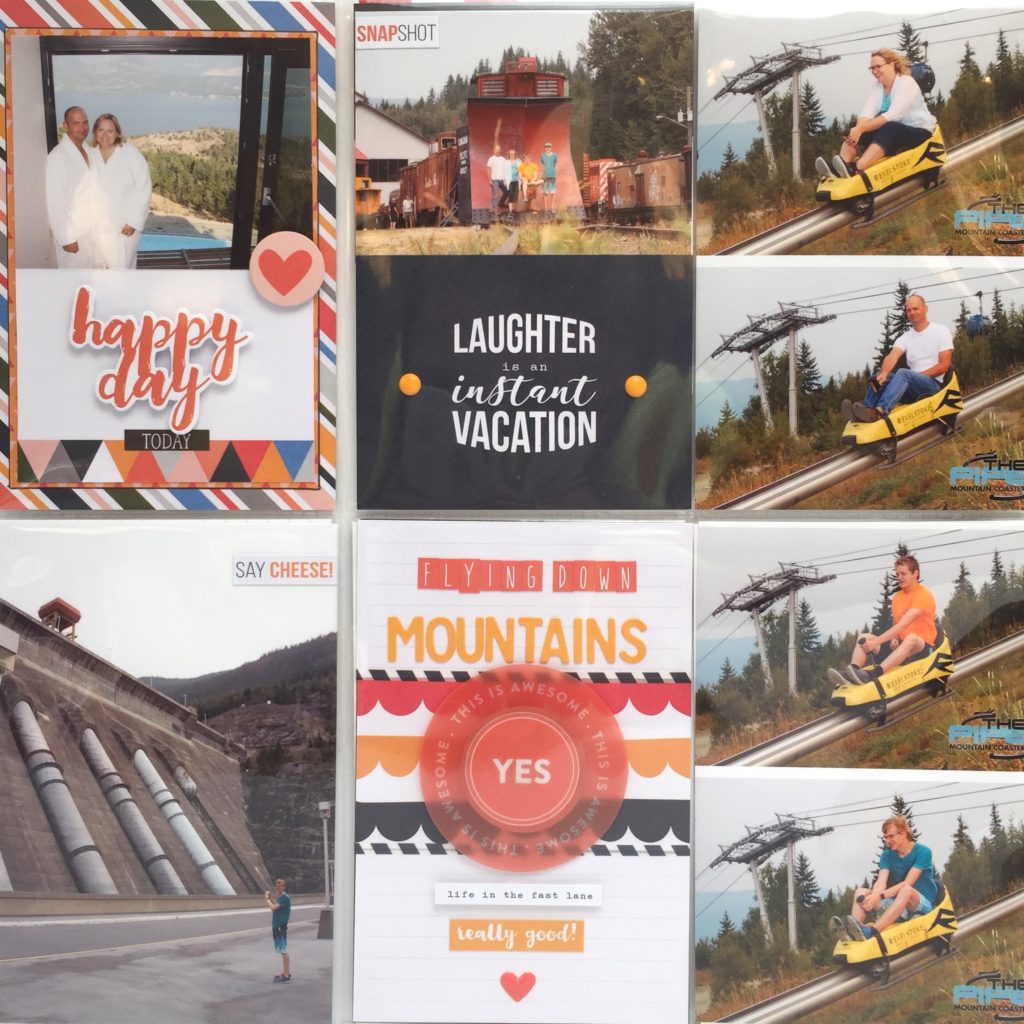 I'm sure that watching me create the center card on the bottom was P A I N F U L. It sure felt that way to me. Ugh! As soon as I started embellishing it, as all the journaling was already told on the additional page, it totally made sense and now I think it's wonderful!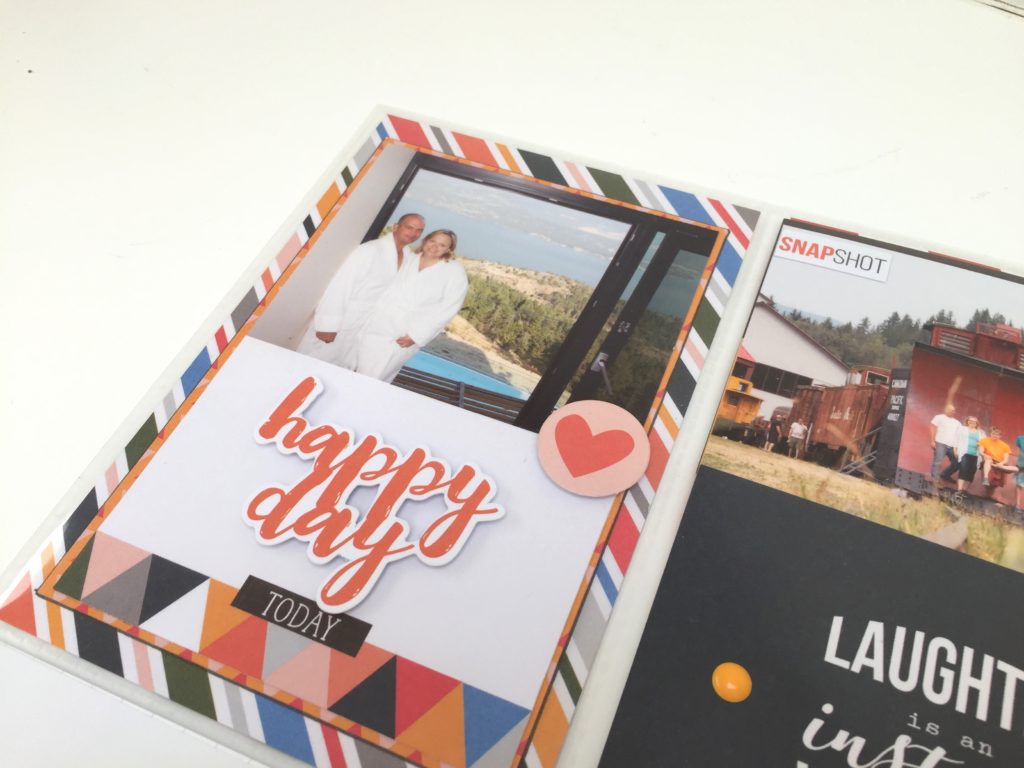 I love to pop up die cuts on a layout. It's something I do frequently.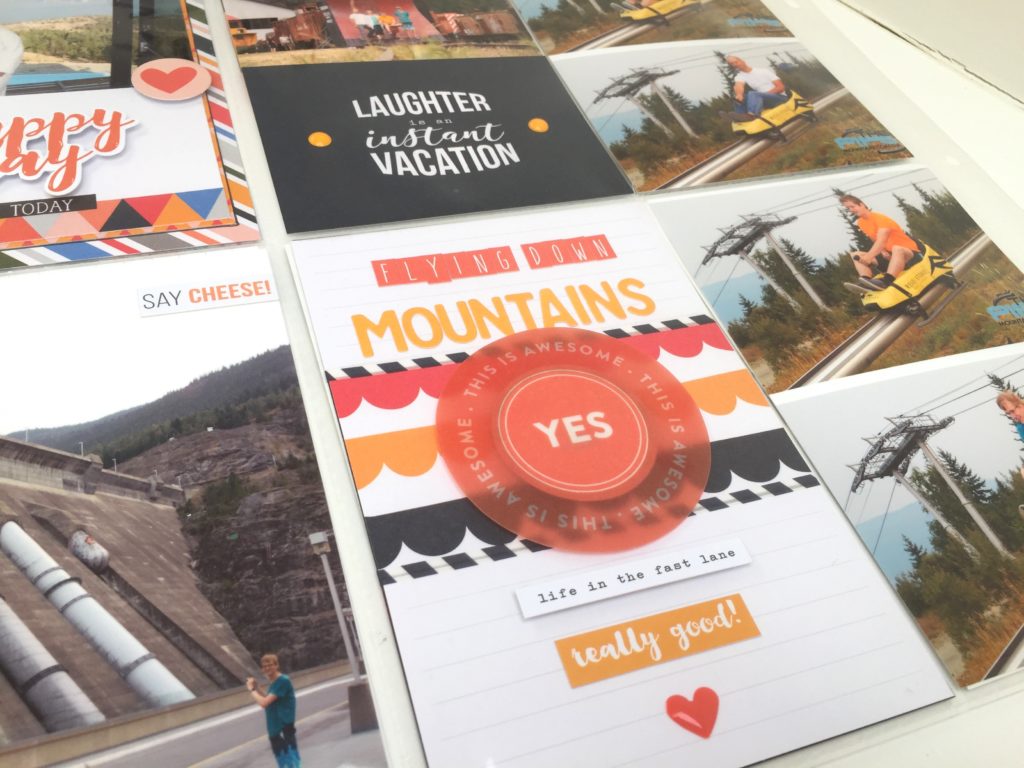 Pocket page: (Right)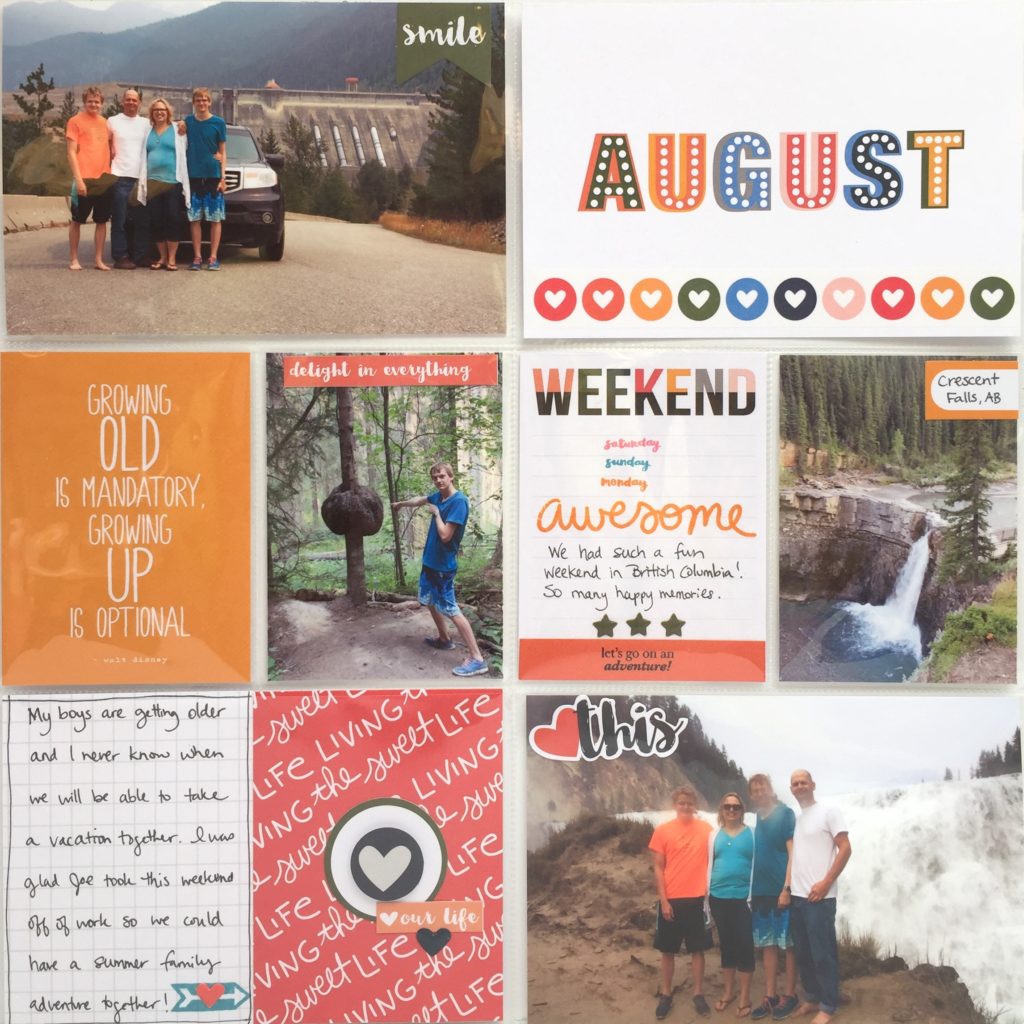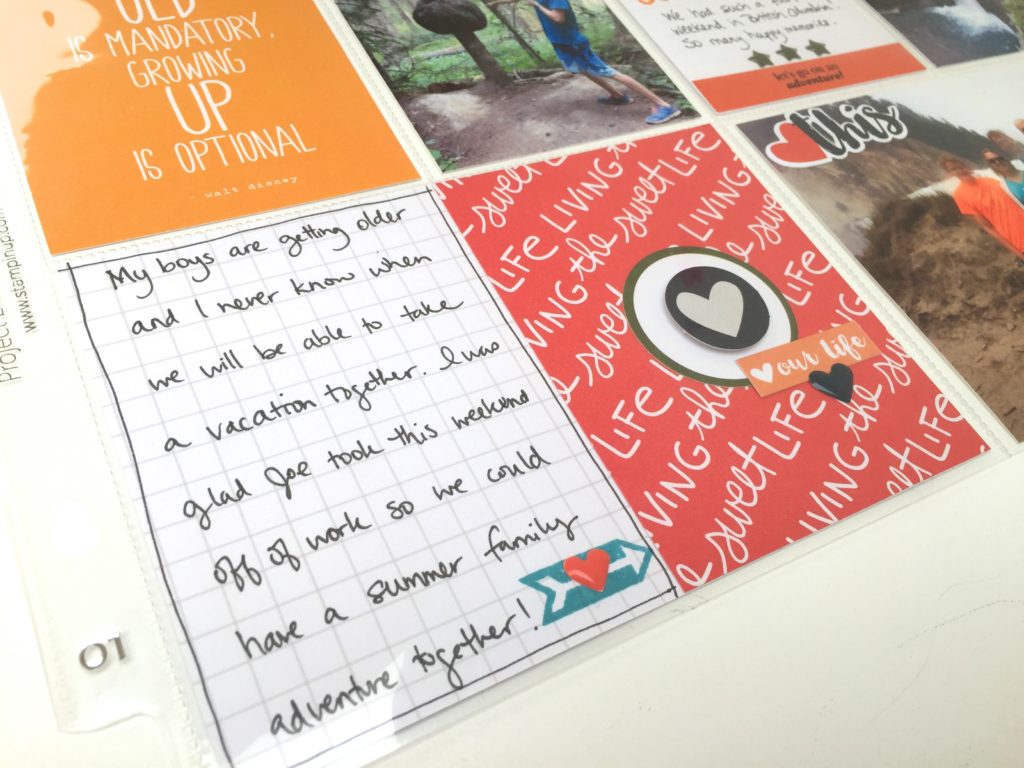 I did think of one more thing I hadn't included in the journaling that I wanted to include so I was glad I had a space for it.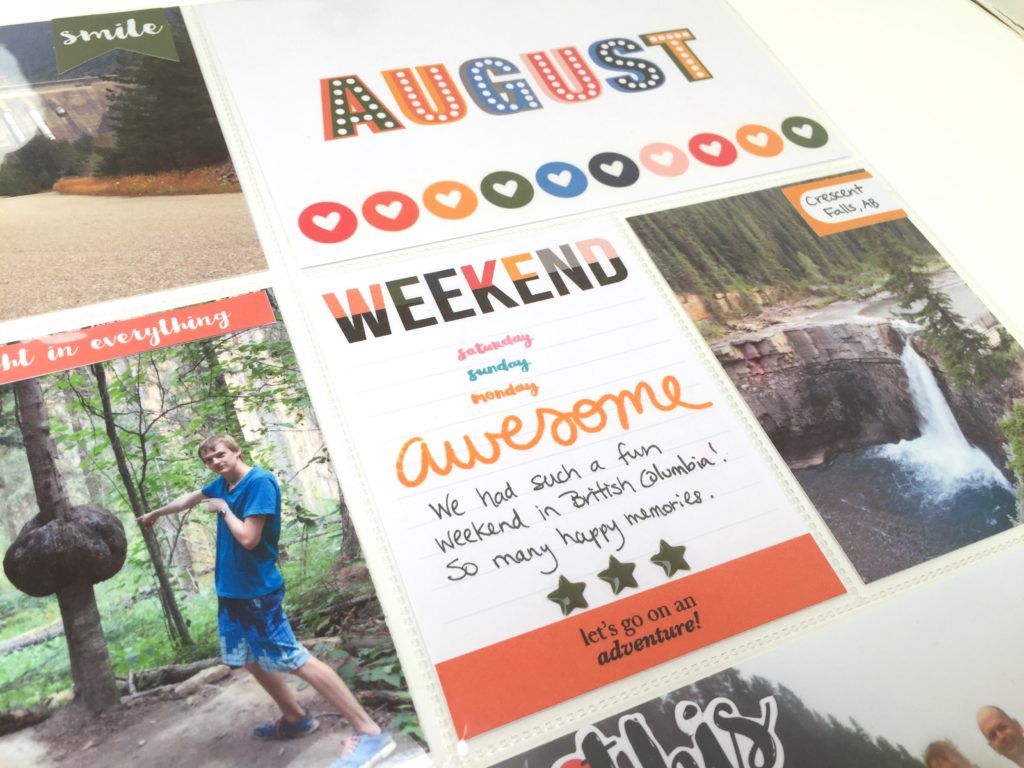 Journaling:
I decided that there just wasn't going to be enough space on this layout for the journaling I wanted to include. Instead I decided to type my journaling and create a 6×12 page for the journaling. GREAT NEWS… I used my Fuse tool for the first time!
I bought a Fuse at the beginning of the summer and hadn't taken it out of the packaging yet. I decided that I'd make a custom page protector and I was SO HAPPY with how it worked.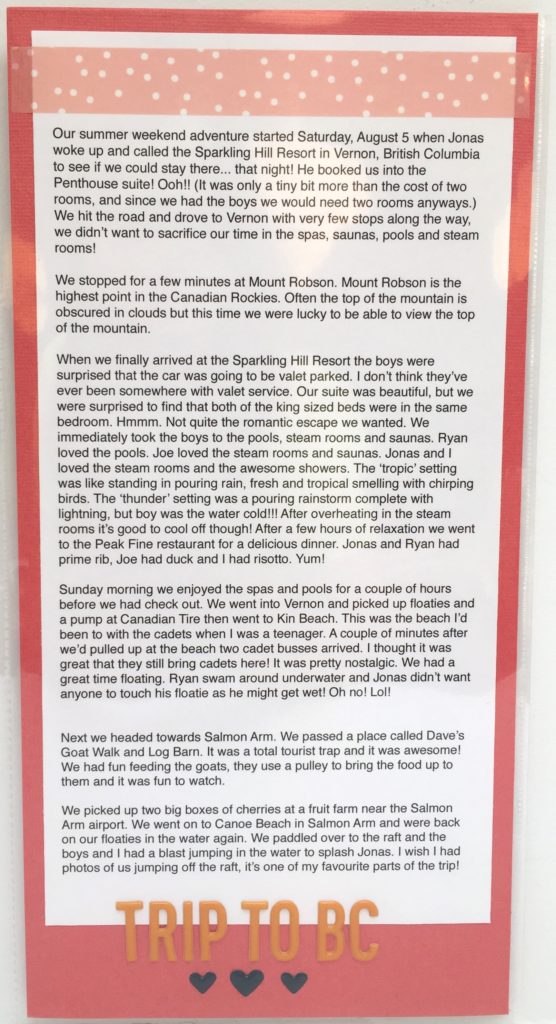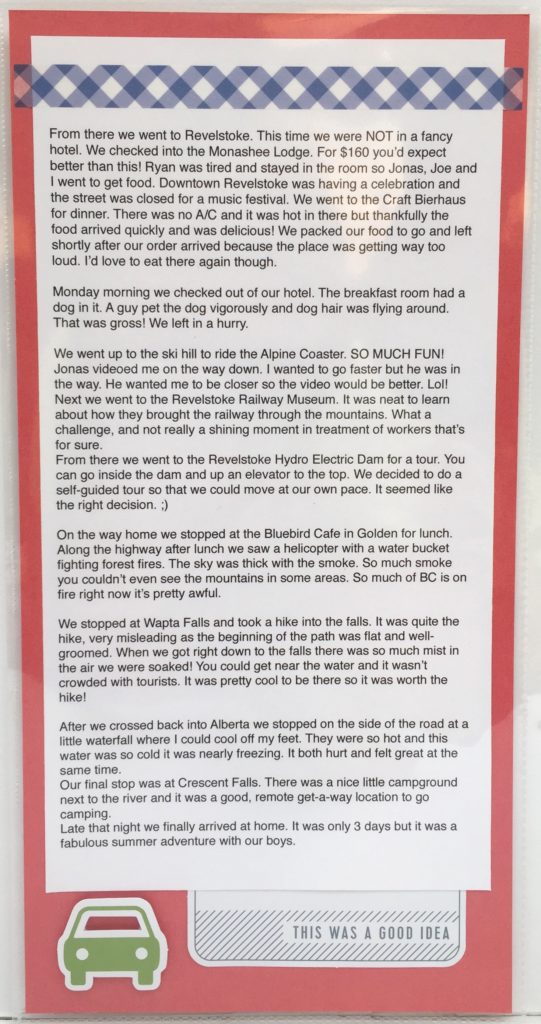 Are you ready to join me LIVE next time? Subscribe to the Scrapbook Wonderland email list!
Happy scrapping!
Alice.