Big, exciting news!!
Tiffany and Tracie invited me to share in a very special episode of the ScrapGals Podcast, the 100th episode! Whoo hoo!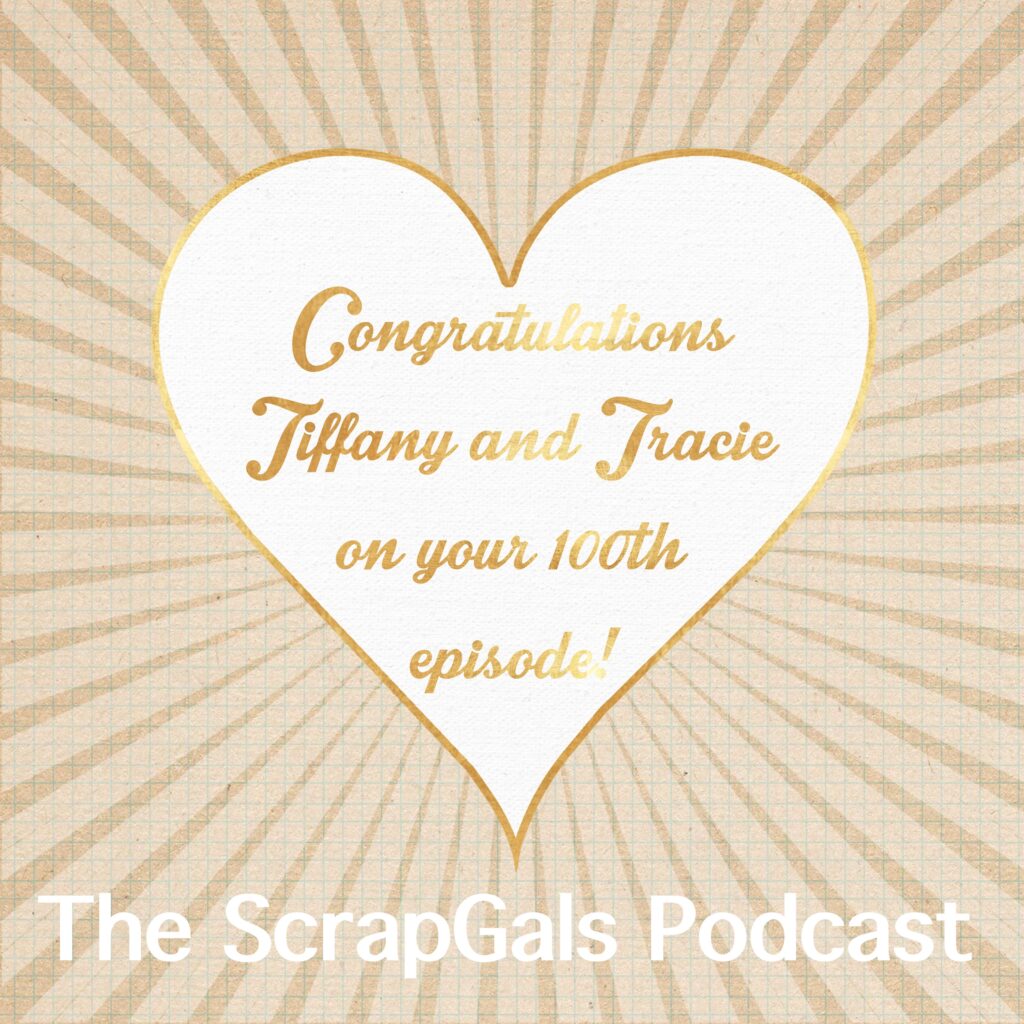 I had a blast talking to them and their other guest, Crafty Jen Schow, about becoming a more prolific scrapbooker. What scrapper doesn't want to accomplish more?
It's not always easy, but Jen and I had lots of tips, that we ACTUALLY use to help make our scrapbooking easier and faster. If you can scrapbook faster, you can get more done.
Tracie was a sweetheart and she created a list of the 15 tips we discussed in the podcast. You can see the entire list AND download a handy PDF here: How to Be Prolific.
Rather than recap the tips, Tracie already did that, I thought I'd share some of my favourite quotes from this episode. 😉
Quotes from Episode 100 of the ScrapGals
Tracie made my day when she said this after my first tip…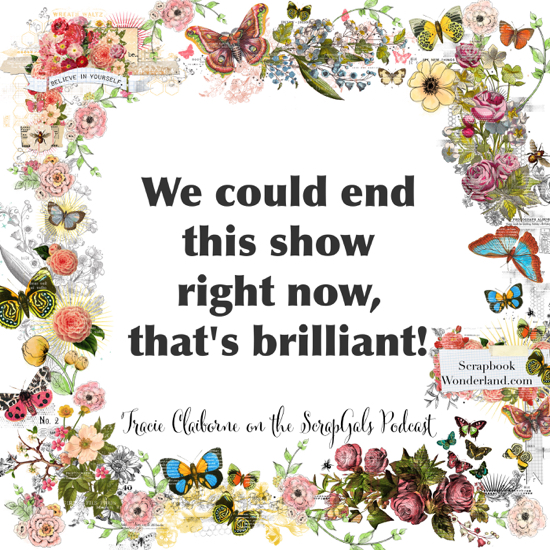 I LOVED this tip from Jen…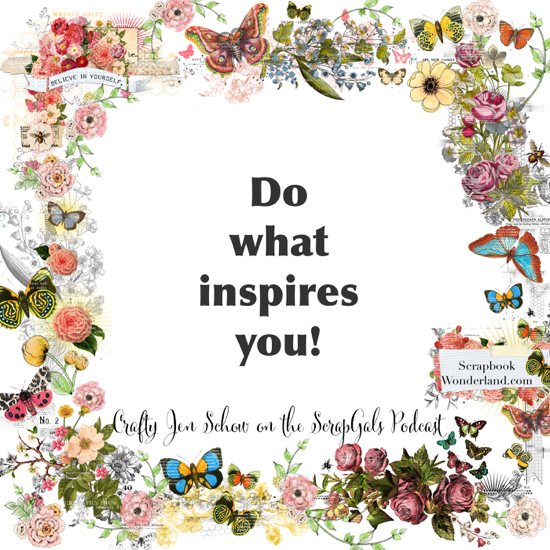 When you scrapbook something that you are inspired by it is SO much easier! I can't believe this wasn't on my original list of tips! I'm so glad Jen shared it!
As we talked about inspiration I was reminded that…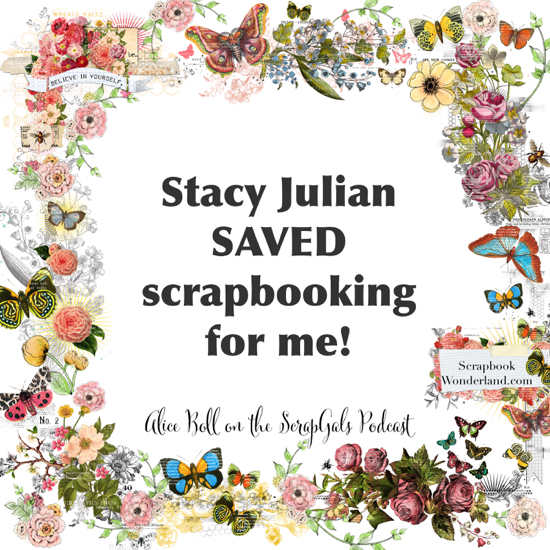 When Tiffany said this line I was thrilled! But is it just an excuse perfectionists use to justify their actions? Nah!
After my big confession, and revelation about how I learned to let go I said this…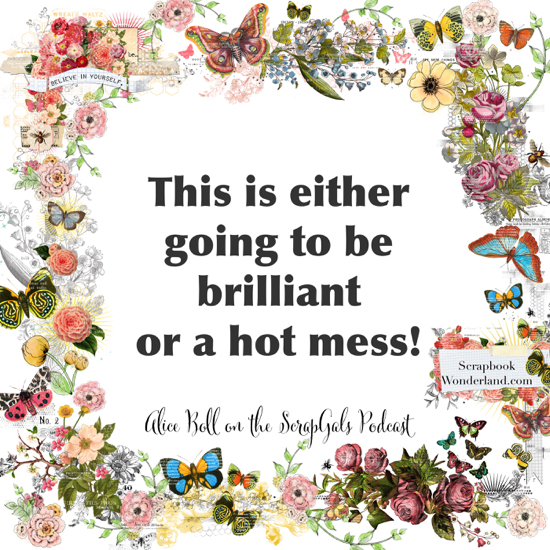 It seems that Tracie, Tiffany, Jen and I are all on the side of scraplifting!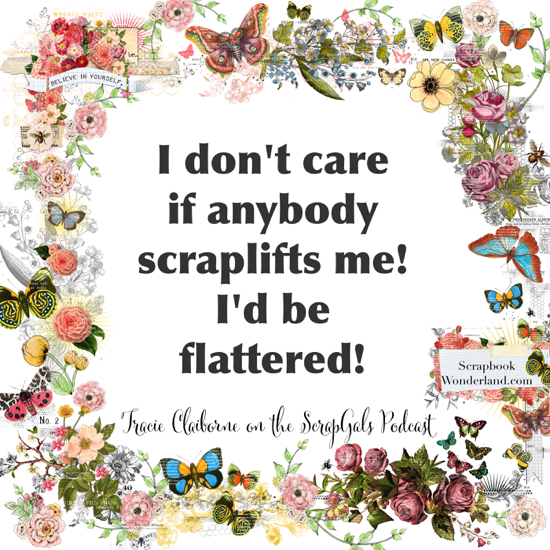 When Jen said this we were in awe! Exactly!!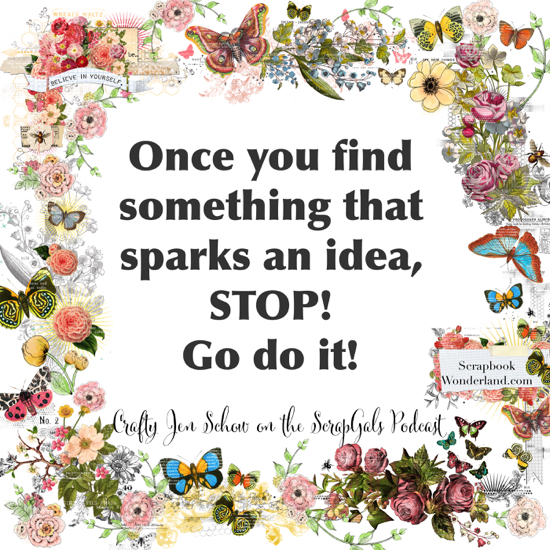 This is what I discovered when I completed my first LOAD challenge!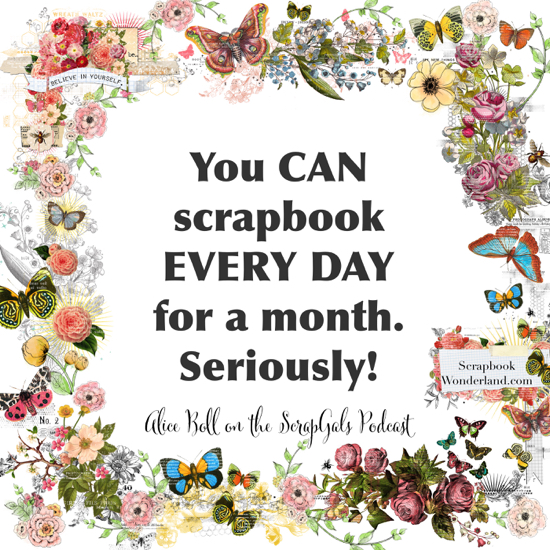 Oh dear… does this mean NO MORE HOARDING the pretty stuff? 😉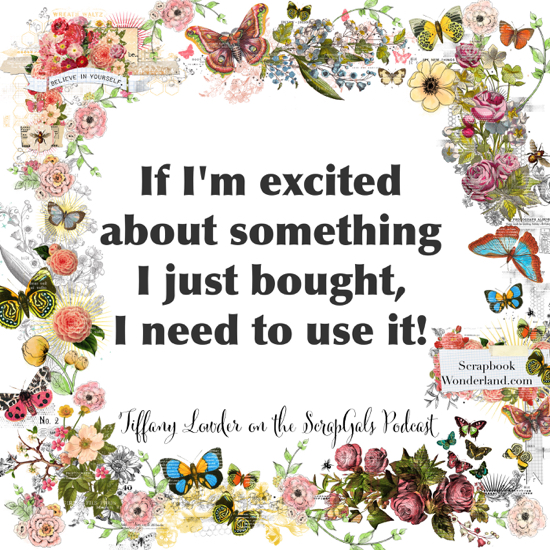 and finally…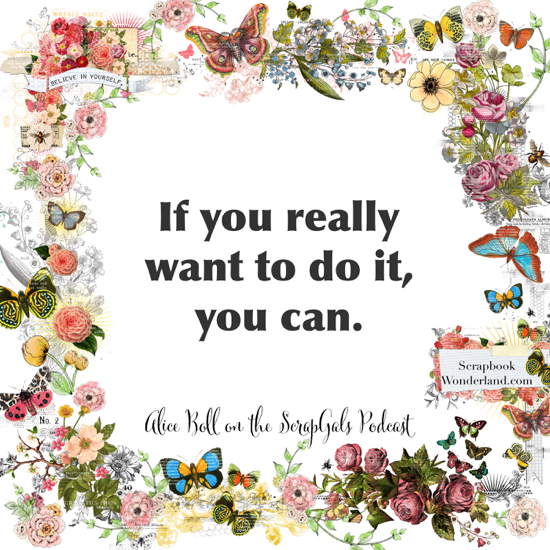 If you want to be a more prolific scrapbooker… go do it!
Hidden Gem
P.S. If you listen to the episode you'll hear that I shared a special page with the listeners of the podcast… don't miss it! Hint, hint!
More Tips to Scrapbook More
Don't miss this post where I shared 10 tips to scrapbook more! 10 Tips
The ScrapGals Podcast
Thanks Tiffany and Tracie for inviting me to be part of your 100th episode. Chatting with you is like hanging out with friends, which is why everyone LOVES the ScrapGals so much! I love that you release new episodes every week and I'm always excited to hear about your next topic.
If you want to listen to this podcast, and you don't have it on your iPhone, (What are you waiting for? Get it!!) you can listen to it here: The ScrapGals.
Now, go and be crafty!
Alice.