You may have an untouched source of scrapbooking supplies waiting at your fingertips… office supplies. In this post we will explore creative ways to put those office supplies to work… in your scrapbooks!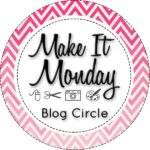 Hi! Welcome to the Make it Monday Blog Circle!
If you've arrived from My Kreative Pursuits you'll have been inspired by Lisa's sneak peek inside her practically perfect planner! I'll share your next stop on the blog circle at the end of this post.
It's easy to implement office supplies into your scrapbooks.
In this post you'll see three different approaches to using office supplies and I'll share a list of office supplies you should try.
Here's a layout that uses office supplies: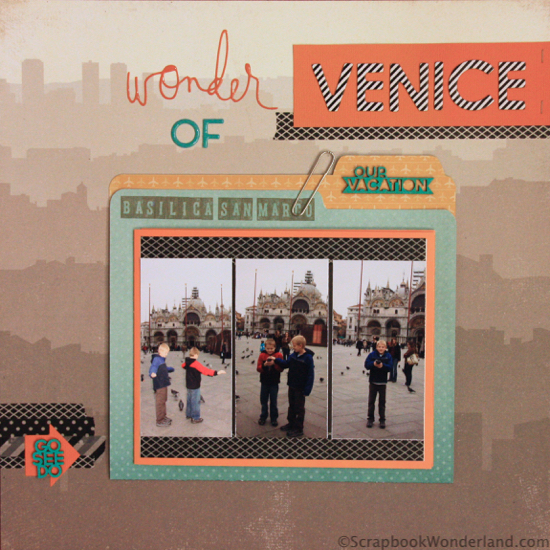 1. Use Office Supplies Directly
You'll probably notice a couple of things. The paper clip and the staples are easy to spot. This is a great example of using the office supplies in the way they are intended.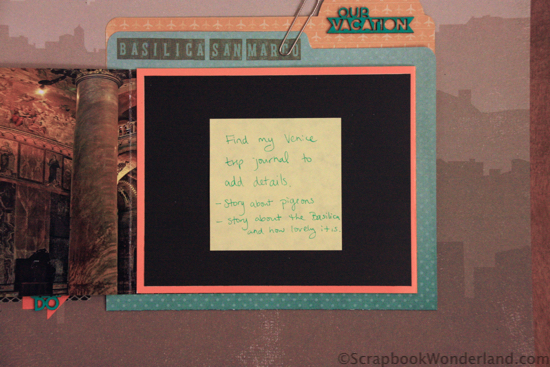 2. Use Office Supplies for Your Process
Office supplies are useful for the scrapbooking process too. This is all about using the tools of the office, without adding the products directly to the page. Think of supplies like Post-it Notes. They can be used to mark places you need to add details or to help sketch out a layout.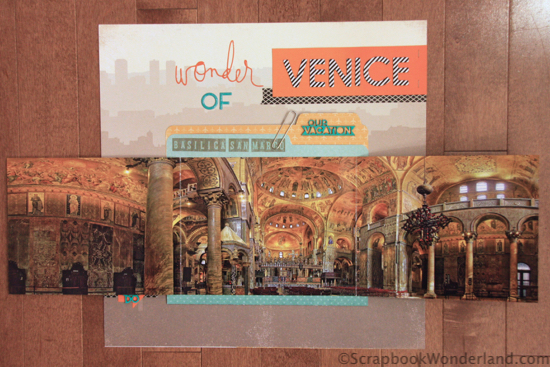 3. Use Office Supplies as Inspiration
Even when you don't use the actual office supplies on your layout you can use ideas that are inspired by them. The file folder on this layout is a great example! It's not a folder you would find in an office, but it was created to look and function like one on the layout.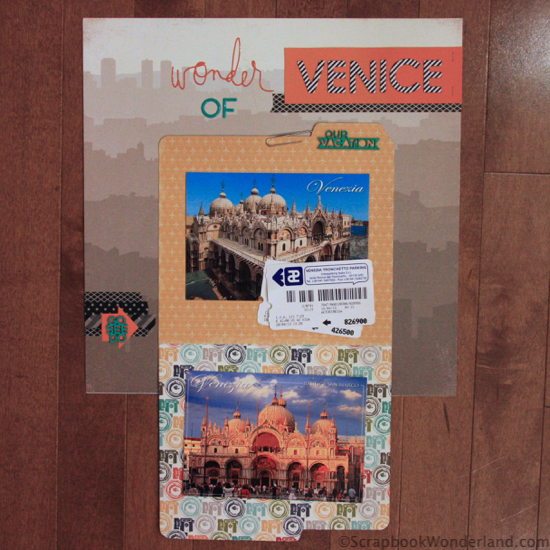 Office supplies to scrapbook with:
Grid/graph paper
Envelopes
Label stickers
Date stamps
Binder clips
Hole punches
Dividers
Flags and Tabs
Calendars
Staples
Paper Clips
Post-It Notes
File Folders
How have you used office supplies for your scrapbooking? Share your tips in the comments!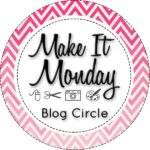 Your next stop on the Make it Monday Blog Circle will take you to Photos Kept Alive where Karen has a great organizing tip. She will show you how she tags her digi content in Artisan.
Let your creativity shine and let's get scrapbooking!
Alice.