Want an easy way to take the struggle out of matching patterned papers? This solution is so simple you won't believe you haven't tried it.
Here's an easy, no-fail cheat!
Use monochromatic patterned papers.
Yes. It really can be this easy. Let me show you!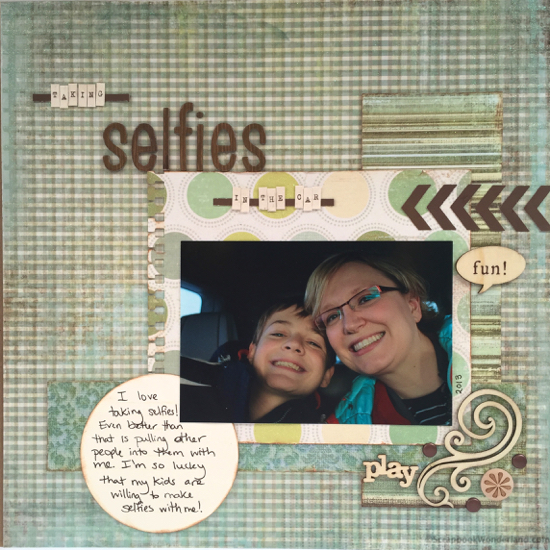 This layout has 4 different patterned papers. They are NOT all from the same collection, or designed by the same designer.
The one thing they have in common is… they all contain shades of green.
By using a monochromatic (single colour) on your layout you don't have to worry about whether the colours match or work well together.
Pro Tips:
Choose ONE patterned paper first. Then you can select more papers that share that colour and tone.
If you think it works… it probably does. Don't second guess yourself out of a great option!
You can make this even easier on yourself if you use papers from one designer. It's not cheating… it's designed to work together! Why fight it?
Make it Monday
Hop over to Photos Kept Alive where Karen is using colouring to help her concentrate.
More
If you like these tips about working with patterned paper you'll probably love this post too: Scrapbooking with Bright Colours and Fun Patterns
I hope you have a wonderful day. Let your creativity shine!
Alice.