Put some pizzazz into your scrapbooking by using bright colours and fun patterns.
Here are some tips that will help!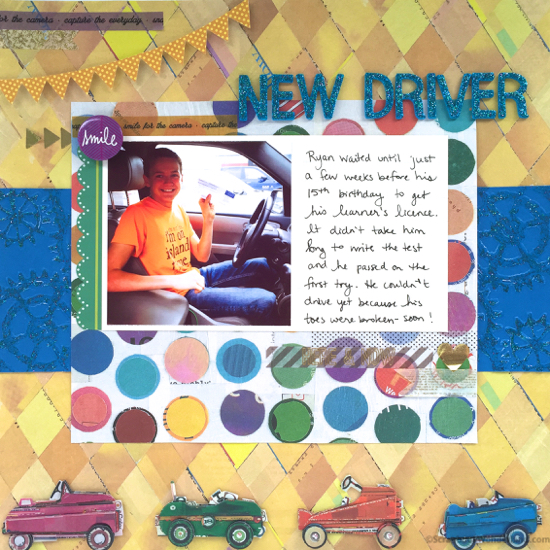 When you use bright papers that have fun patterns you don't want your layout to be overwhelming. Find your "neutral" pattern. The yellow paper from the background of this layout is a neutral pattern. Even though it has a busy pattern the monochromatic colours make it a neutral. These are great choices to use between any patterns that are really bold, like the multi-coloured circles.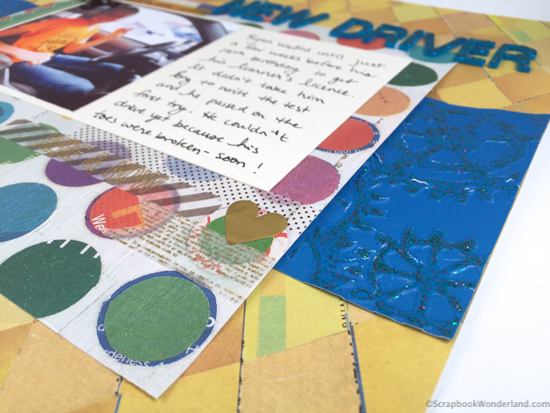 Really bold patterns can be less overwhelming if you layer photos, journaling or other papers over top.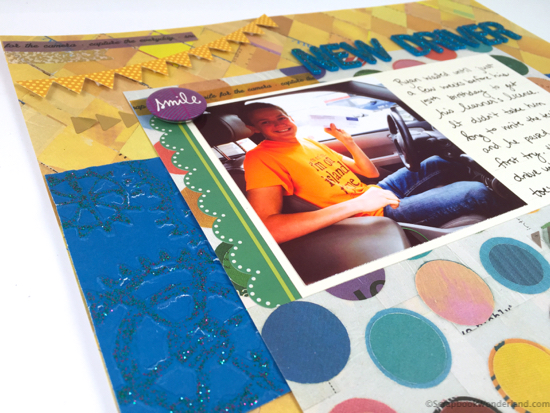 Adding texture, like embossing, is a great way to add interest to the page without it getting too busy and makes plain cardstock more fun!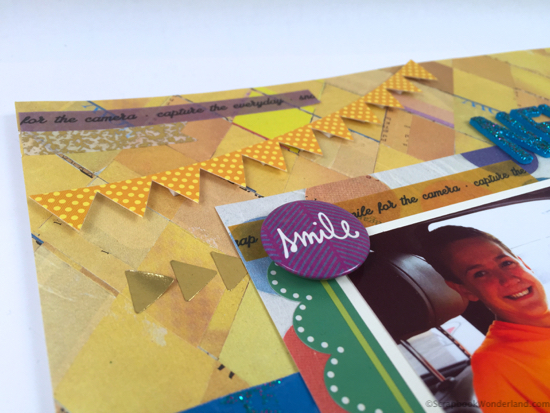 Another great way to add texture is to raise some elements off of the page using pop dots or foam tape.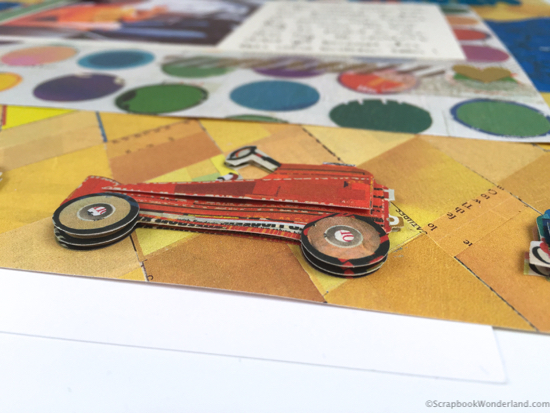 The fun cars on this layout are dimensional. You can create this look by cutting design elements out of patterned paper and layering them on your page.
Make it Monday
If you've arrived from the Scrapbook Campus, welcome! You've been celebrating in style by creating your own banner for your digital layouts. (If you've missed it, check it out!)
Your next stop is to Artful Adventures where Kristie has tips for all-occasion cards without worry. And she'll guide you with how many and which sentiments to use!
More Tips for Patterned Papers
Visit this link to find 5 more tips for using multiple patterned papers.
Have a wonderful day!
Alice.