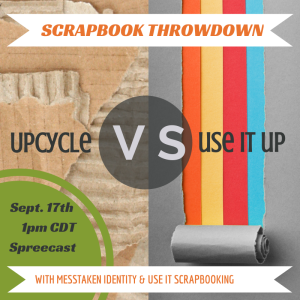 Who doesn't love a good battle? Even in the scrapbooking world you can find a throwdown, and that's where I was today!
Kelli Panique from Use It Scrapbooking and Gina from Messtaken Identity went head to head in a scrapbook throwdown today. Kelli specializes in using up the abundance of scrapbooking supplies most scrappers have, while Gina likes to up-cycle and prevent items from ending up in the trash.
What happens when those two worlds collide? You can check out the replay HERE.
They completed 3 projects each rising to the challenge put forth by their 'opponent'. Gina used new supplies, and Kelli used trash!
Don't want to miss the next ThrowDown? Here's the link for the October 1 ThrowDown.
While they were facing off, I worked on a project alongside them. Although I didn't use any trash on my layouts I did manage to use a paper that has been in my stash for over 10 years!
My page started with paper that I created the day before: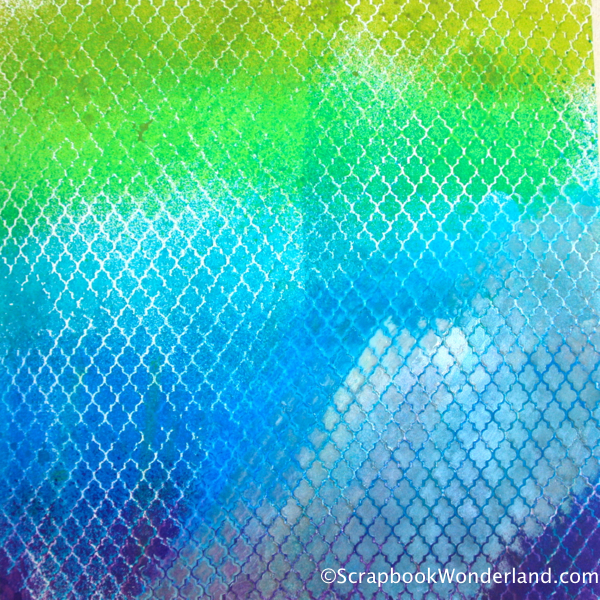 This paper was created using a variety of techniques. I started with the mask I picked up on my shopping spree over the weekend.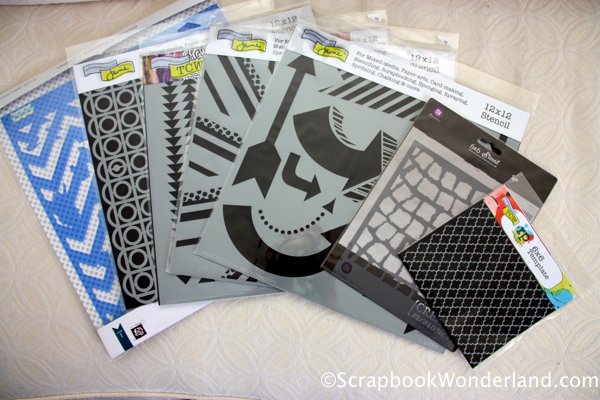 I love using spray inks and was very excited about the Dylusions. I sprayed over the mask, as I moved it around on the paper. It was a bit of trial and error to get a look I loved, but I kept at it!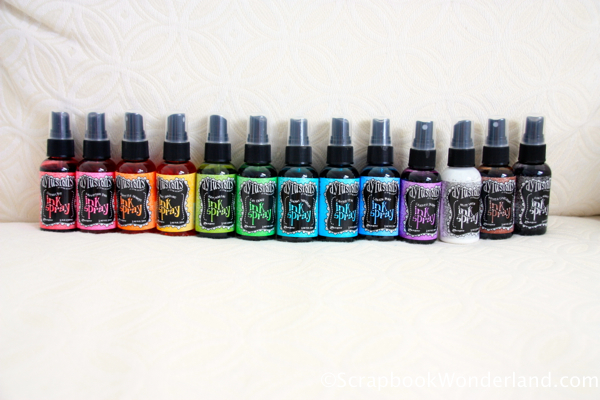 I also applied some silver modeling cream using the same mask to a portion of the paper. The Dylusion spray doesn't have any shine, so modeling cream is a great way to add shine and texture at the same time.
You know you've been having fun when your trash looks like this:
Before Kelli and Gina started the Throwdown I had already decided I was using a photo of my boys and me eating gelato in Venice in front of the Doge Palace.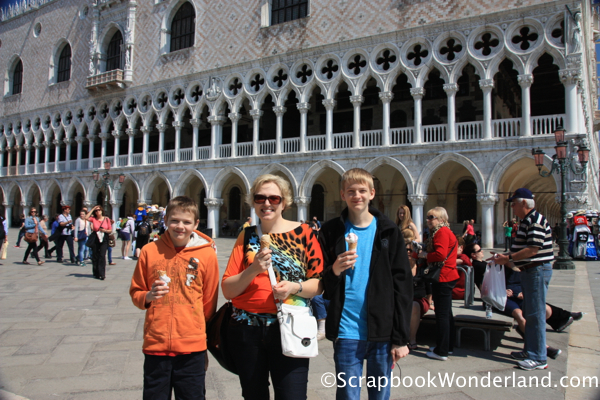 As the throwdown continued I created my page. Gina challenge Kelli to use a tea bag on her layout. (You'll have to watch the video to find out what Kelli did with that tea bag… here's a hint… it doesn't hold tea anymore!) When Kelli mentioned she likes to use ephemera (click for definition) on her pages I remembered the awesome lace embellishment I bought in Venice!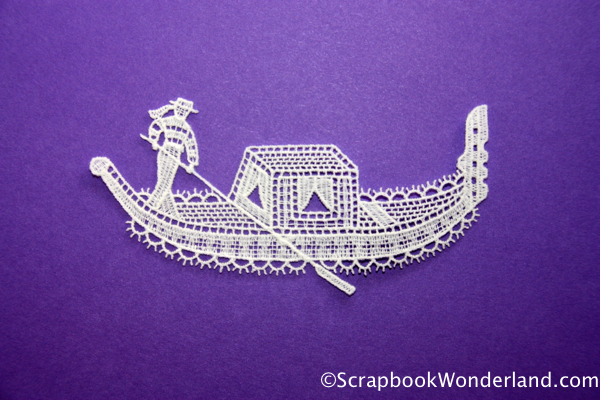 A lace gondolier on a gondola, I have to use that!
The only problem was that it was too long for the space I had. I solved the problem by folding it over the edge of the paper. I didn't want to cut it in case the whole thing fell apart. By wrapping it around the edge of the page it won't fall apart and it will fit into my space.
I also was inspired to pull out a specialty paper to use as a matte behind my photo. That paper has been in my collection for over 10 years! Time to use it up!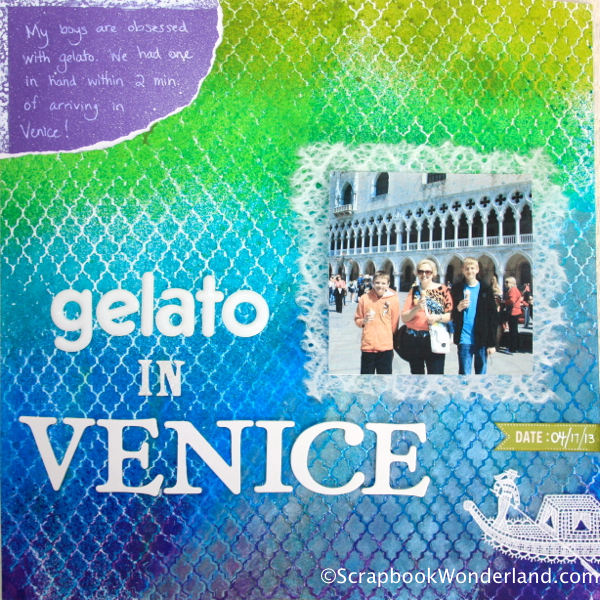 I'm so happy I was able to complete this page, and play along during the scrapbook throwdown. I can't wait to see what they come up with next month!
How do you use up old supplies? Do you add ephemera to your pages? What's your opinion on trash? Would you use it on a project? I'd love to hear your comments!
Happy scrapping!