Times are tough in the magazine industry. The scrapbook world has said farewell to some fantastic scrapbook magazines over the years, my all-time personal favourite being Simple Scrapbooks. I still mourn the loss of that inspiring publication. The editors really understood that the heart of scrapbooking is storytelling.
Now I'm hearing that Creating Keepsakes is going the way of the dodo. (Read their announcement here.) CK was THE source for the latest and greatest in the scrapbooking world. Simple Scrapbooks taught me the importance of scrapbooking while Creating Keepsakes showed me all the fun, artistic ways to make a scrapbook beautiful, it was the perfect complement.
I don't know if I would have become the adventurous and playful scrapbooker that I am without inspiration from CK magazine. It was through this magazine that I learned many elements of design and how to use the fabulous new products being released by the various scrapbooking companies. I learned about different styles of scrapbooking, from traditional to grungy. I learned that sometimes I could create pages using a totally different style, and that it was fun to try. I learned that I could enjoy messy scrapbooking, with paints, mists and inks, and that I didn't have to do that on every layout. I learned to play with my scrapbooks!
I know they're saying that CK is merging with Paper Crafts to create a new digital magazine, Paper Crafts & Scrapbooking, but this is not the same and it will not work the same. I curl up with my magazine when I'm escaping from technology. Leafing through a digital magazine is much harder to do in the bathtub. (Not impossible, just WAY more hazardous!) I have also never been drawn to Paper Crafts Magazine. I'm not looking for 'paper crafts' I'm interested in elevating my scrapbooking ability. Combining both aspects together will water down the information I would be hoping to receive.
Thankfully in Canada the gap in the market, for a scrapbook magazine that shares info on the latest and greatest and ways to improve our journaling, was recognized and Canadian Scrapbooker Magazine was founded*. This magazine is beautiful and combines the best of both Simple Scrapbooks and Creating Keepsakes while establishing their own unique style. The editing, artwork and featured columns are well done and I always anticipate my next issue.
The problem? Canadian Scrapbooker is a quarterly magazine. They only produce 4 issues every year, but those four issues are worth my time and my money. The magazines are thick with a heavy weight cover, great for long term use, and they ship it in a bag, so my issue never arrives damaged. It's thick with content, not just ads! I've heard some people complain about the price, current shelf price is $11.99 per issue, but a subscription saves you a bit of money and my issue is always in my hands before they are released in stores. 🙂
So, here's my question to you. Where do you go for scrapbooking inspiration? Blogs? Product websites? Pinterest? Digital magazines? Actual magazines? Are you willing to embrace the digital magazine in lieu of a physical one? With so many digital options for scrapbooking inspiration online already is there a need for a digital magazine?Share your view in the comments.
Farewell Creating Keepsakes Magazine, thanks to my library of issues, you will continue to inspire me for years to come!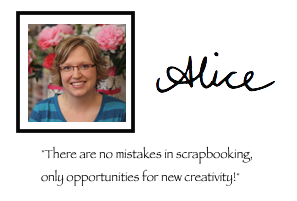 *(In all honesty Canadian Scrapbooker arrived on the scene well before the end of Simple Scrapbooks, but I hadn't really fallen in love with it yet. Sorry CS!)