When scrapbooking gets messy I get very inspired! I'm sure the level of inspiration is directly related to the amount of ink and paint on my fingers.
To make sure that I have new ideas for getting messy I love to take scrapbook classes. On Saturday I attended the Great Canadian Scrapbook Carnival in Edmonton, Alberta, Canada. This event is hosted by Canadian Scrapbooker Magazine and it is fabulous! You can crop, shop, and take classes during the two-day event.*
I took a class with Cathie Allan. With over 30 years of experience stamping and creating Cathie's classes are guaranteed to inspire! The class was called "Joseph Coat Unleashed". The technique involved layering multiple colours of ink to create stunning works of art, like Joseph's Coat of Many Colours. (I'll bet you're humming the song now, aren't you?!)  🙂
I have stamped before.
I have layered inks before.
I have never layered THIS MANY colours before!
The artwork we created in class was gorgeous and we used a cool technique that Cathie calls Smack Down. I found the video for you, so you can learn how to use your stamps in a whole new way! (You're welcome!) 😉

Smack Down is a great technique for creating custom backgrounds. Have you ever tried this?
Another cool thing we did in class was resist technique with embossing.
New to embossing? I take you through the basics in this 7 minute video:
I'll make a resist technique video ASAP so you can see how awesome this is! I've been using this technique for years but using such vibrant colours in class really showed me that I have not been taking full advantage of this simple stamping method in my scrapbooks! (Just think of all the lost potential!)
One thing that I was very excited about in class was Cathie's admission that she uses stamping to fix mistakes. She loves saying that if you don't like your project just add more ink. She also mentioned that you can add more ink to cover up a fingerprint or other 'mistake' on your project. I'm always telling scrapbookers, "There are are no mistakes in scrapbooking, only opportunities for new creativity!" It was awesome to hear Cathie sharing the same advice.
When I came home I needed to play in my scrapbook room right away! I had so much fun creating with colours and blending inks. I absolutely love this rainbow arrow paper I designed.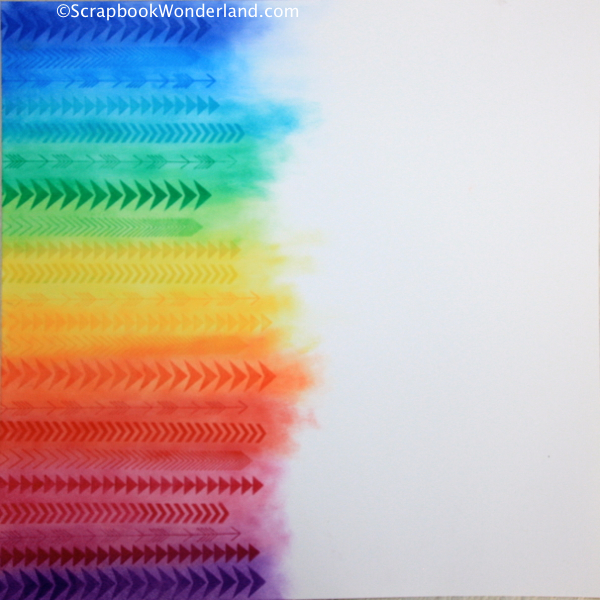 I've had a few ideas of what my scrapbook page will be about… come back soon to find out what I decide!
How do you get inspired for scrapbooking? Do you LOVE getting messy? Does stamping intimidate you? Do you worry about making mistakes? I'd love to hear your comments!
Happy scrapping!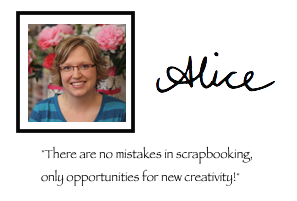 * (If you are not familiar with Canadian Scrapbooker you should get acquainted! It is more of a book than a magazine and the articles, like Cathie's "All About Rubber" series, make this a great way to keep up with fabulous techniques and tips!)