Want to DO more scrapbooking? Join me for a live online scrapbook crop!
I'll be scrapping with a kit from The Wild Hare Kits and I'll be giving away a FREE kit during the live event!!! Yay!!!
EDIT: I ordered my kit late and it hasn't arrived… sometimes shipping to Canada can be frustrating, I'm sure it will be here tomorrow!
To make things fun, Alison Girling from the Wild Hare Kits has created a Challenge Board for us to play along with! Here's the board, and you can download it by clicking this link:
Scrapbook Live Challenge board Sept 2018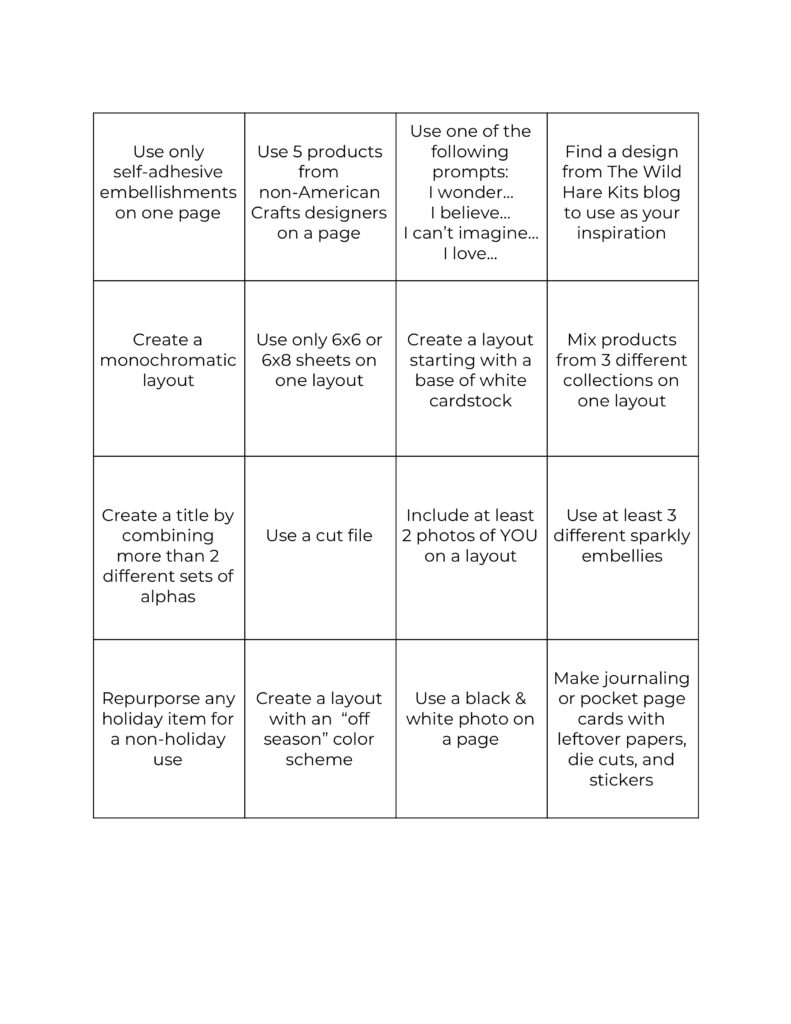 Get on the Scrapbook Wonderland email list by subscribing HERE and let's scrapbook together.
September 23, 2018 at 12pm Pacific/3pm Eastern.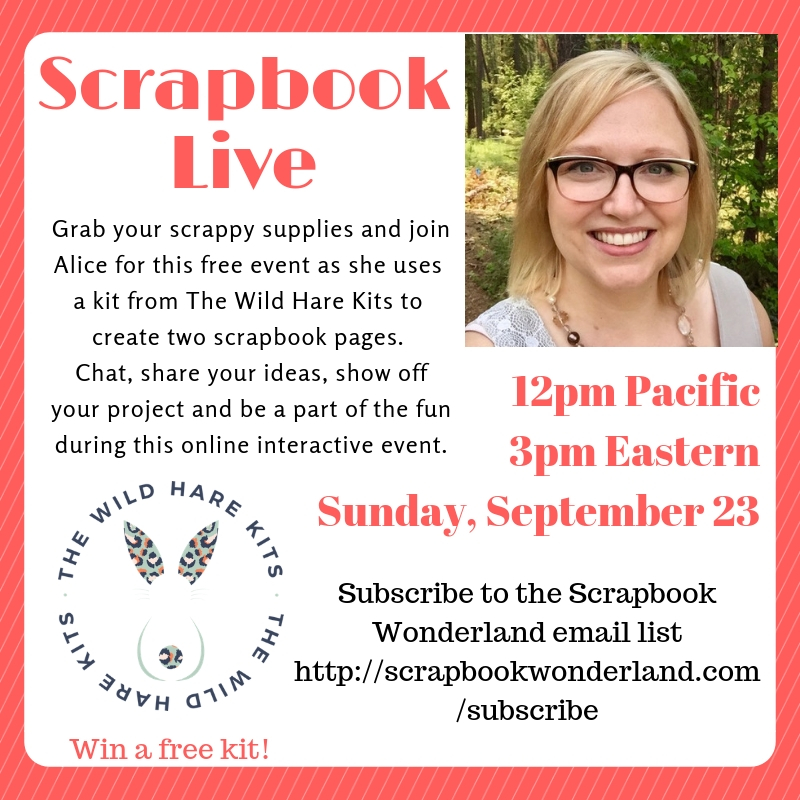 Hope to see you at the live.
Happy scrapping!
Alice.