Urban Scrapbook September 2018 Design Team
I was thrilled and honoured when Nicole from the Urban Scrapbook asked me to join her design team. I've loved shopping at her store in Edmonton, AB, Canada for YEARS!!!
I told her that I'd never met a scrapbooking supply that I can't appreciate, although there are a few things that aren't really my style. I don't buy a lot of Graphic 45, distressed papers, or paper with cream instead of white.
Nicole started laughing and told me that this month kit had Graphic 45 paper! 😉
This kit was basically full of things I normally wouldn't purchase to scrap with.
Challenge accepted!
Here's the kit: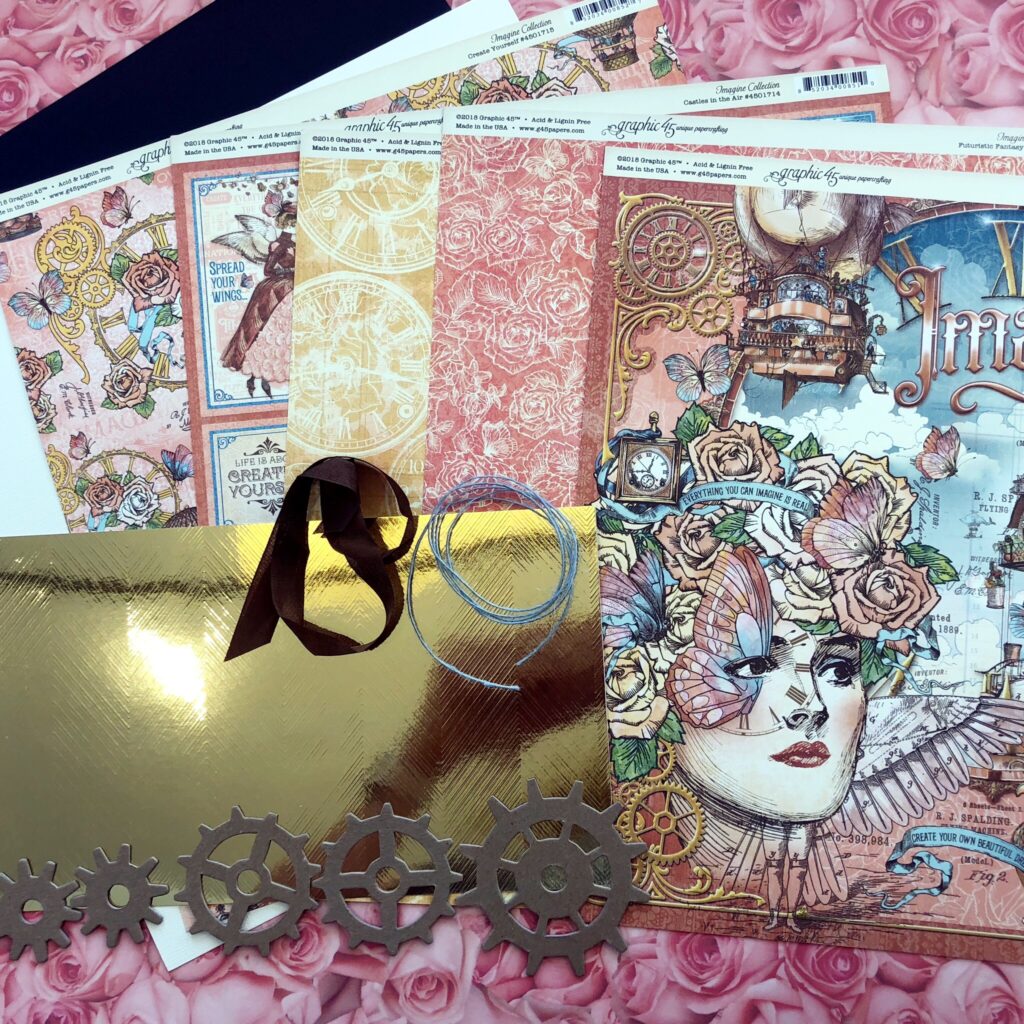 5 sheets of Graphic 45 Imagine collection papers
1 sheet of black cardstock
1 sheet of cream cardstock
5 chipboard gears
some brown ribbon
some blue fibre
The rules of the game:
Use some of everything in the kit.
No adding extras except for mixed media supplies.
Have fun!
Video:

Layout: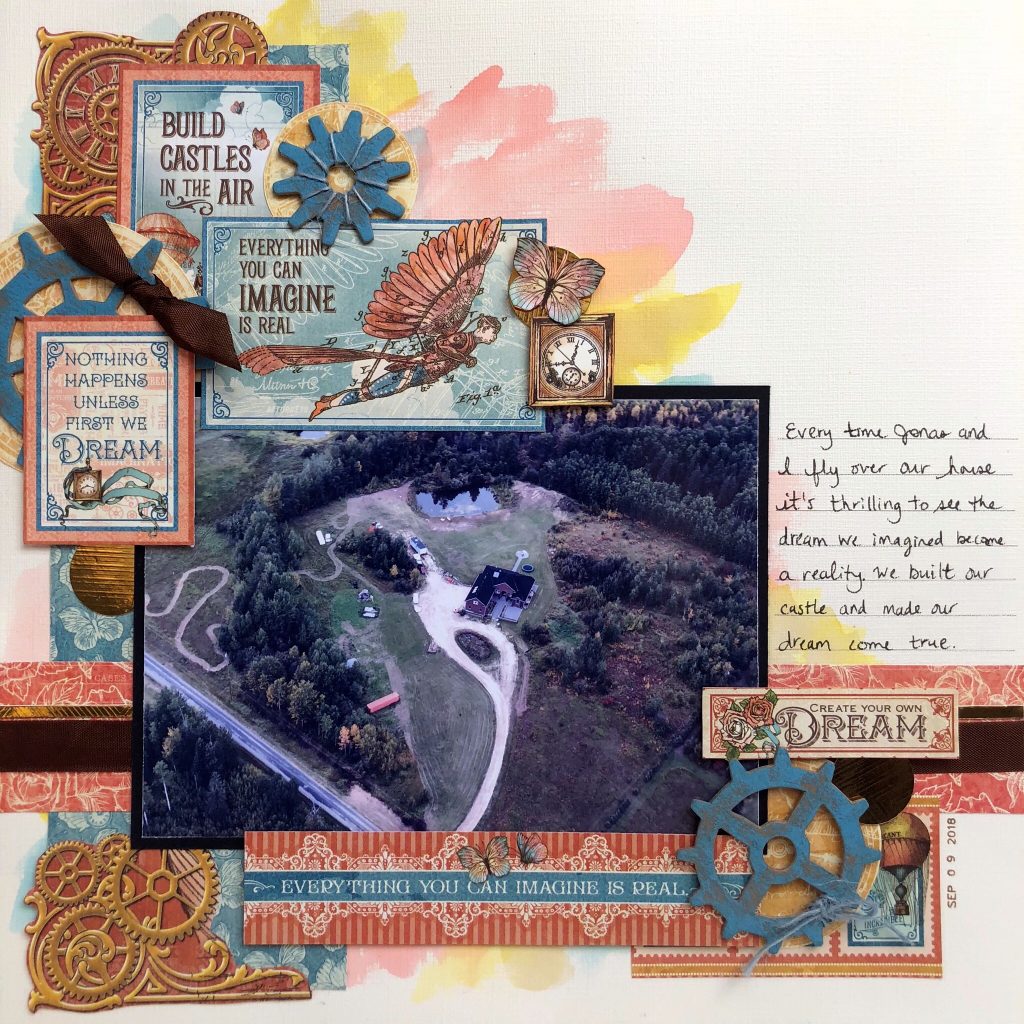 It turns out that being restricted to using only the supplies in the kit was a lot of fun. It challenged me to get creative.
I really wanted this layout to be in my style, even if the products going into it were not. I was able to pull it off and create a page that I truly love to tell a story about the dream home we built.
Detail photos: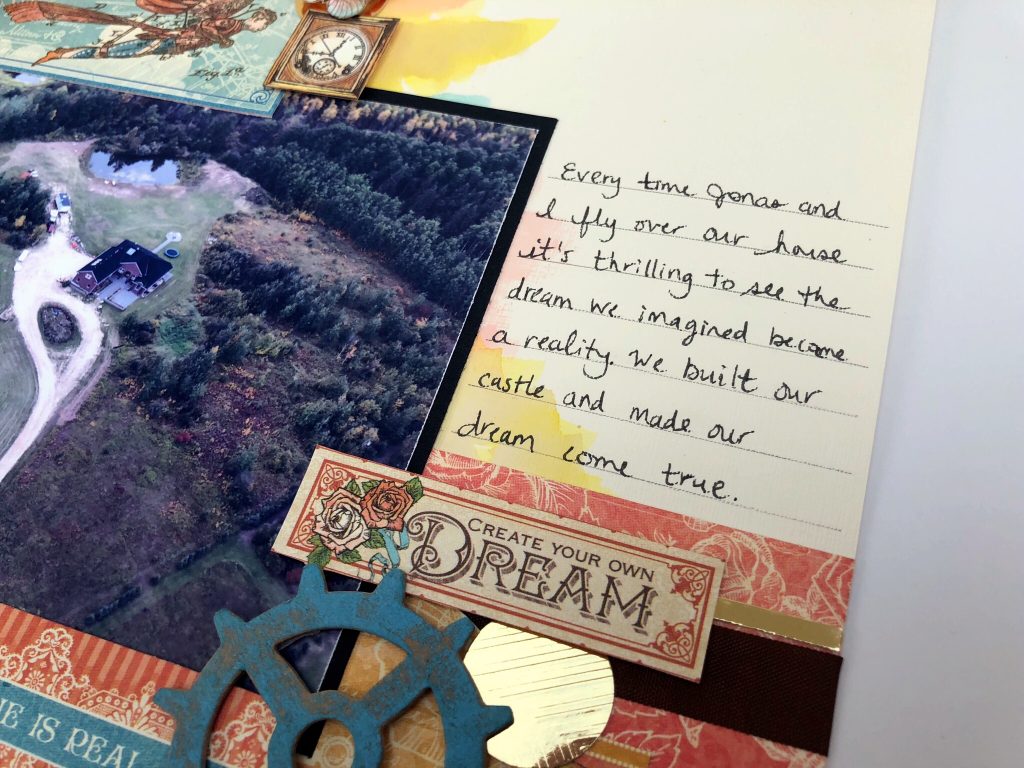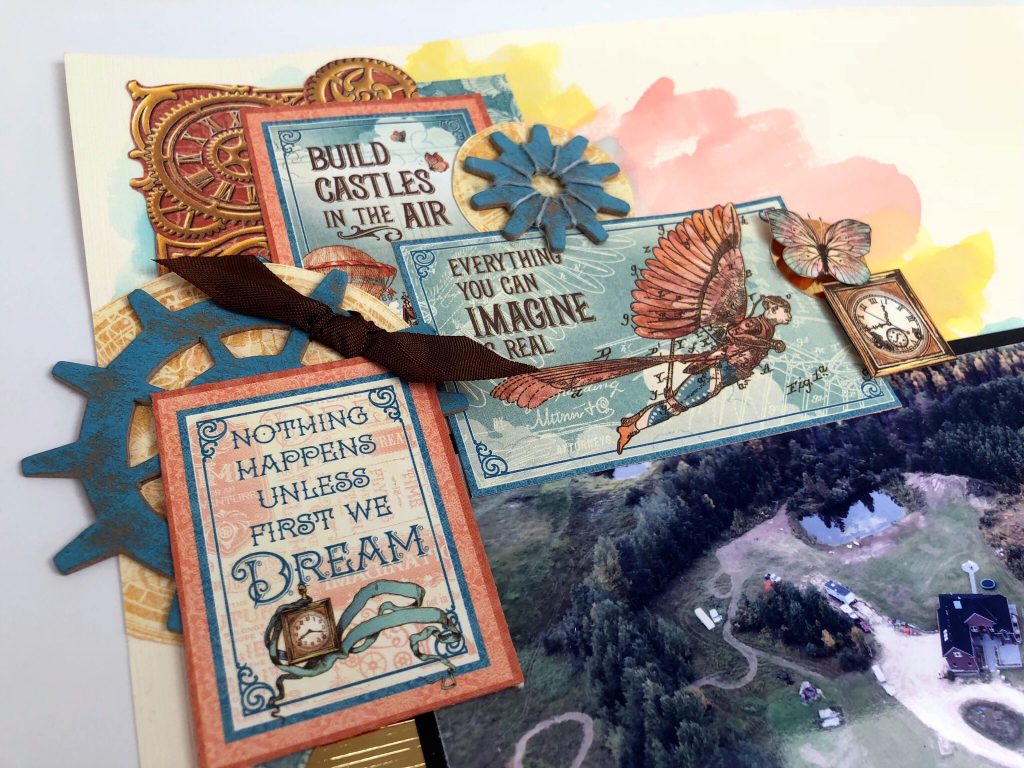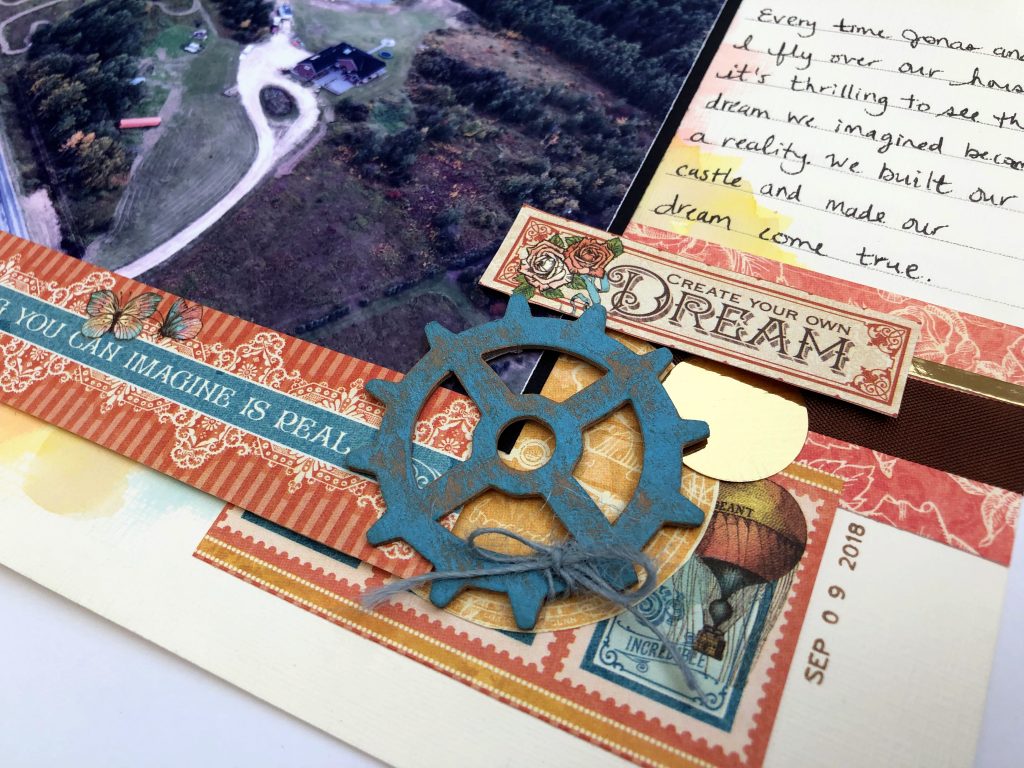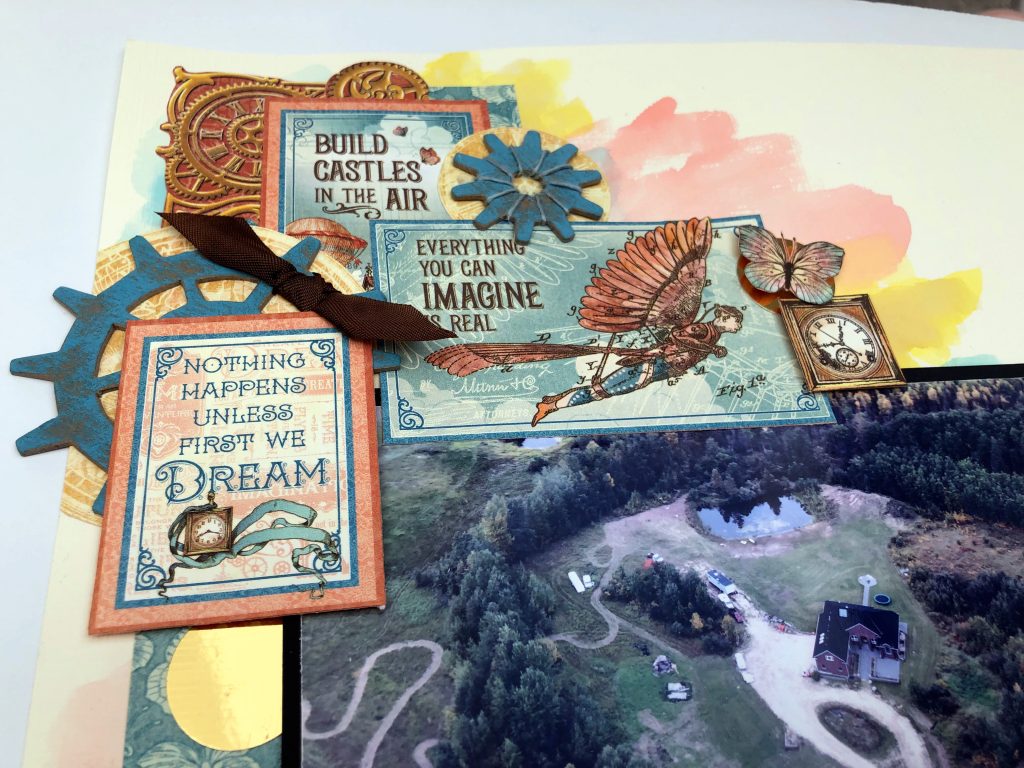 You can pick up a kit from the Urban Scrapbook in Edmonton or give them a call and they'll mail it!
Have you ever used supplies that you didn't consider your style and have a great result? Leave me a comment, I'd love to hear about it!
I challenge you to try using a supply you normally wouldn't and see if you can still create something in your own style.
Happy scrapping!
Alice.