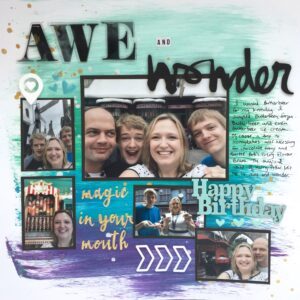 It's been a busy month with LOTS of scrapbooking!
That's always a good thing!
This layout was inspired by one of my all-time favourite movies, the 1971 film Willy Wonka and the Chocolate Factory starring Gene Wilder. I'm participating in the layout at day challenge, LOAD517 Legends of Hollywood.
In Willy Wonka when the characters first enter the chocolate room, with candy everywhere and the amazing chocolate river, the expression on the actor's faces is real. The director wouldn't allow them to see the set until that moment so their genuine reactions could be captured. They gaze around the space in awe and wonder, it's a truly magical moment.
The prompt: What moment in your life left you in awe and wonder? Where do you find awe and wonder in your daily life? It might be a big moment or a small one, let's honour it today.
Here's a look at the layout, and don't miss the process video below!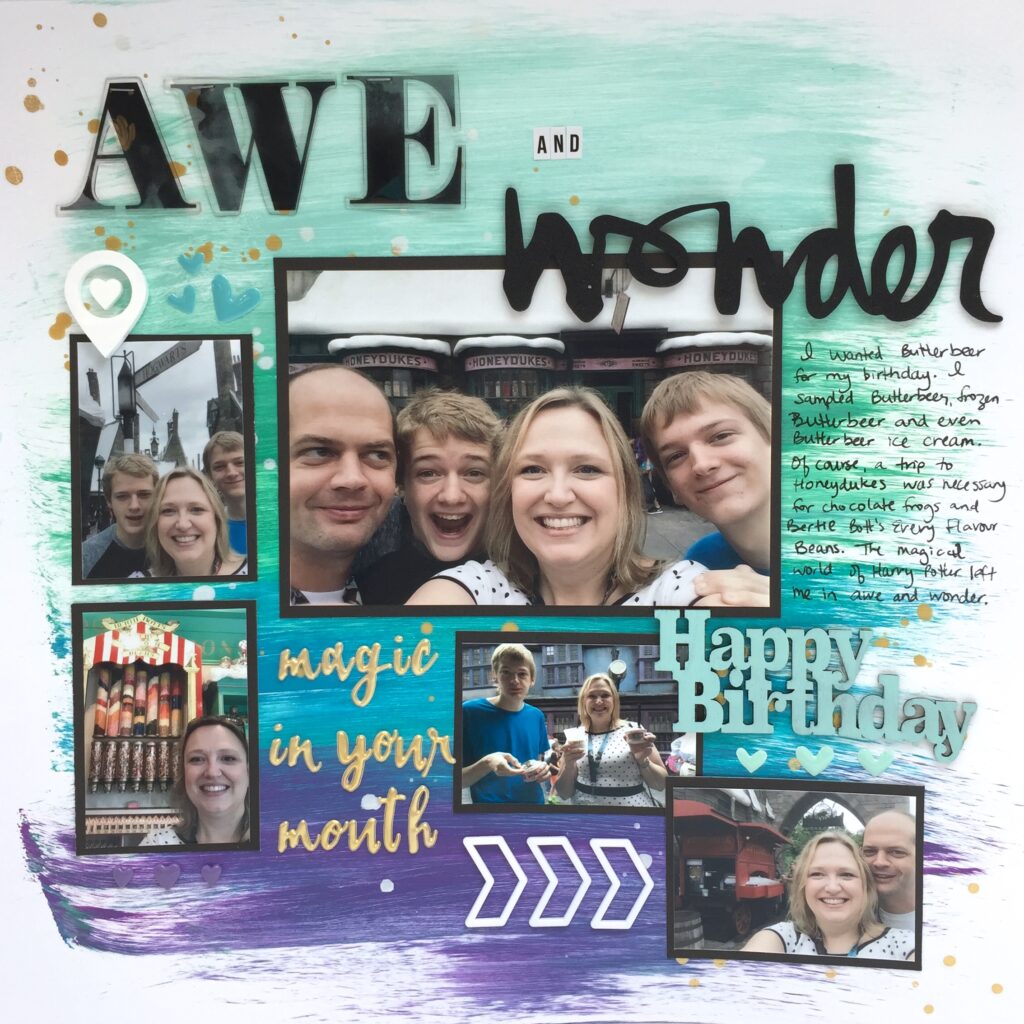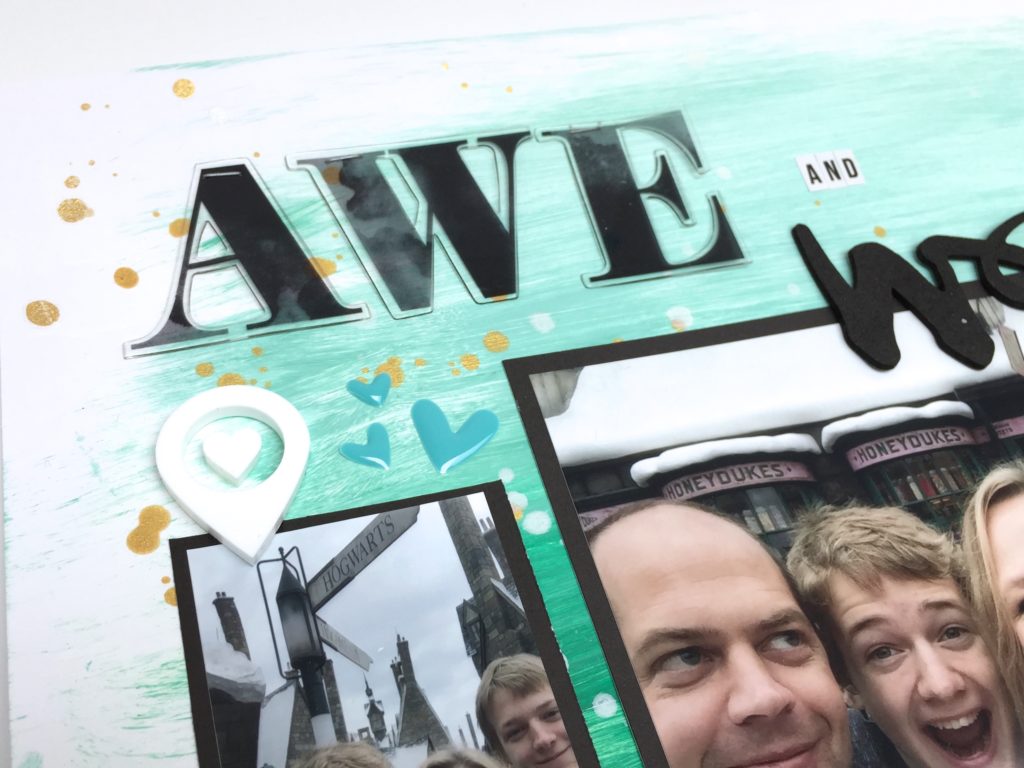 Process video:
After an introduction about how to use the film for scrapbooking you can watch the process of creating the layout using the new paints from Vicki Boutin.
Products Used:
Vicki Boutin paint: Daiquiri Ice, Watermelon Burst, Saltwater Taffy, Plum Pudding
'Awe' – Pink Paislee: C'est La Vie
'Wonder' – Amy Tangerine: Twins Foam stickers
'Happy birthday' – Recollections
'magic in your mouth' – Crate Paper: Maggie Holmes
'and' – Teresa Collins
White Super Stock Paper- Creative Scrapbooker Magazine
White location marker acylic – Gossamer Blue kit
White acrylic chevrons – Close to My Heart
Purple enamel hearts – Close to My Heart
Blue/Mint hearts – Illustrated Faith
ink drops: Gold and White Color Shine: Heidi Swapp
I'll be sharing more of the layouts I've created inspired by silver screen, watch for that… coming soon!
Alice.